An attempt at making my first raisin water yeast,
My raisin water yeast using 100grm of sultanas and a few small slices of granny smith apple at 9:00 p.m.  I hope it works...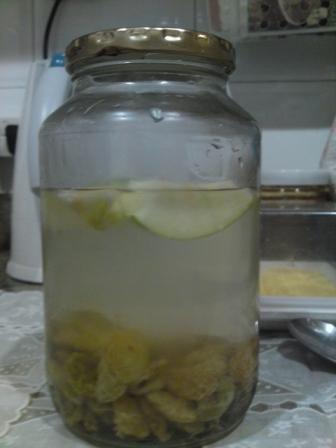 Raisin (Sultana) water after 27 hrs, The sultanas have become so plump I'm wondering if they can float at all.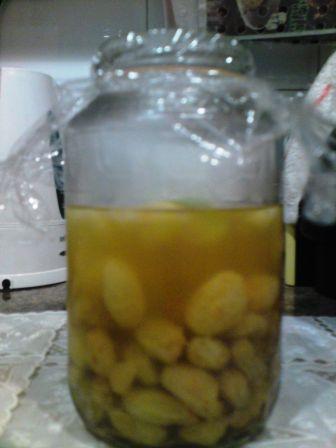 Into my 46 hr and not much change in activity.  The sultanas have plumped up so much I had to remove some and add a tad more water plus a tsp of raw sugar to give it a boost.  I hope I haven't messed this up.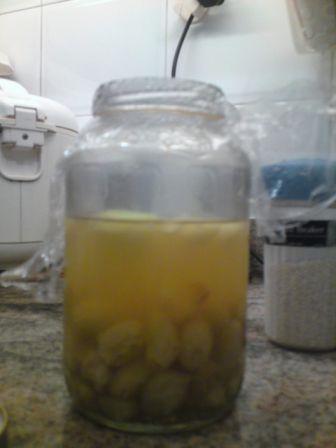 4th day and still no sign of any bubbles,  the sultanas have only gotten even bigger and too plump to float,  I'll give it till Fri.  by which time  if nothing happens, this is going down the drain.  :(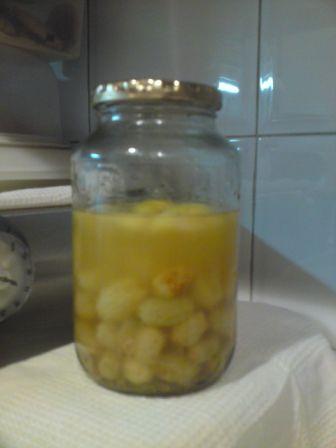 I gave my bottle a few vigorous shakes and lo and behold, I'm beginning to see a few bubbles on the sides of the raisins and some stuff rising to the top (they looked more like tiny particles from the broken up raisins than tiny bubbles)  but I did see some tiny bubble on the skin of some of the sultanas.  I decided then to do a test as suggested  using 15 grms flour & 15 grms yeast water.  The contents came to just half way down the 1/4 mark calibration at 11:00 a.m.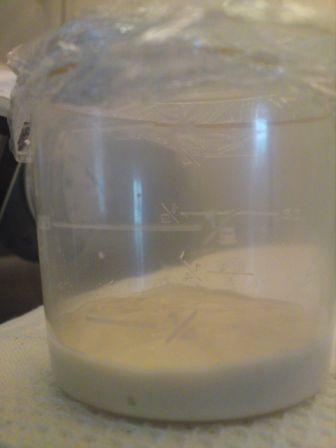 After one week and numerous attempts at resuscitating my yeast water with occasional feeds of raw sugar, I can now pronounce my yeast water dead and gone.  On the other hand my new raising yeast water is looking good and is showing some promising signs.