It is a glorious day in Brisbane today, the air is crisp and the sky is clear.  Where I came from it would be plum blossom raining season now.  Have you ever wonder exactly what you miss about a place when you are missing it?  My pen is blunt but I have flour in my hand to paint: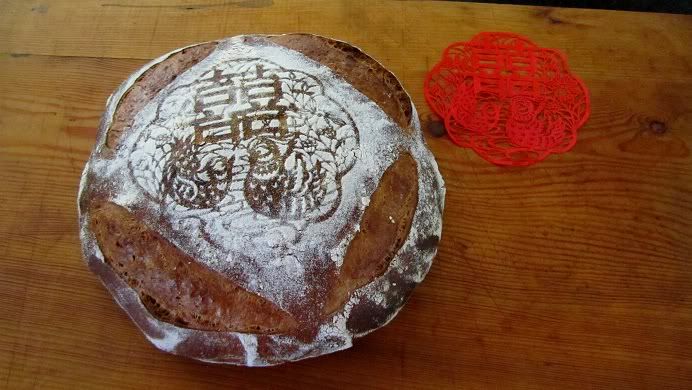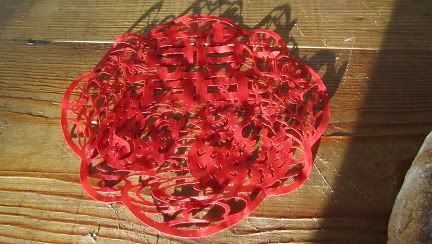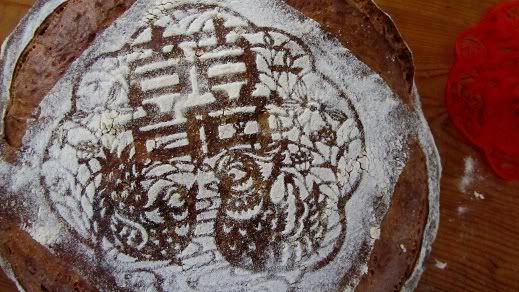 Since my last post, I had made a dozen of these Miches, each time a two kilo loaf.  Yes, a dozen of these.  I have had a fixation on Miche-style breads and I need to wean myself off it.  Last year I made a day trip to Sydney to visit some of the bakeries down there and I found my dream Miche with that beautiful translucent crumb: Sonoma Bakery in Paddington, Sydney.  I wrote up a post about it.  
The combination of flours that I have been using for my recent Miche plays is: 
65% bread flour
15% organic stoneground whole wheat flour
10% organic stoneground spelt
5% organic stoneground rye
5% organic buckwheat
My results have not been to my satisfaction.  It is not the holes that I am looking for: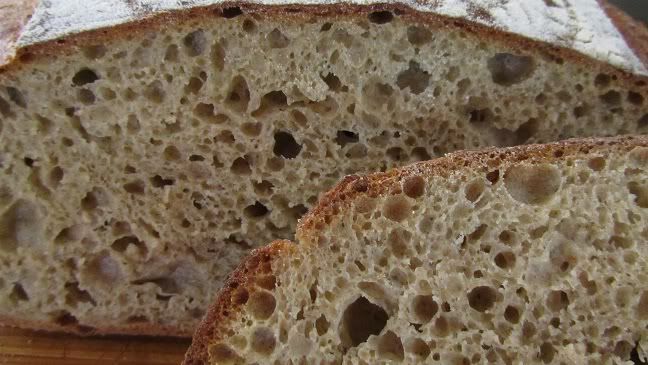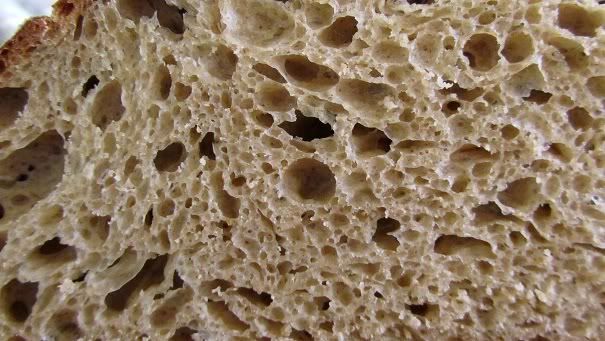 It is each and every cell that I am focusing on.  There is a certain translucent crumb quality that I am looking for, similar to the T110 Miche that I made more than a year ago (but that Miche was only 1.5 kilo).  There is a Chinese character, 醇, describing a mellow wine beautifully fermented from the best grapes available.  I don't know the comparable English word for it (Ron, can you help?).  Fermentation is a complex process that cannot be hurried.  While it is not easy to achieve a delicate balance bringing all factors together beautifully in fermentation, more and more I find that if the flour is not right, there is no chance for 醇 to happen in bread.  Not all flours have equal fermentable qualities. 
I find it is quite important for me to have the flour malted at the miller level to achieve the crumb quality that I look for in a big Miche.  David and Glenn make beautiful Miches using Keith Giusto Bakery Supply's Organic Type 85 malted flour which is similar to the French T110 flour that I used, both being 90% extraction.  (I didn't enjoy the French T80 flour that I used for My T80 Miches.  In memory, I had some tough time working with the flour; I may be wrong but I think that particular T80 flour was not malted.) 
Any good ingredient is a two-edge sword; it can also harm your result.  James MacGuire wrote that fava-bean flour, a sauce of malt, is allowed as an ingredient for the bread to be called "Pain de tradition" under French consumer protection laws because it has long been used (whereas ascorbic acid is not permissible as the latter's use was only since the 1950s).  He cautions against oxidation of the dough with malt.  This is no so much a problem for us if we are careful not to over-ferment our dough.  These days we go for a slightly under-proved dough for better oven spring anyway.   
Next, I find dough size and shape do make a difference in outcome.  A big round Miche is about the hardest for a home baker to perfect as any other shape.  It wouldn't be as hard if the shape is a batard because the thickest part is smaller.  Given the same shape, i.e., the round shape, there is a big difference between a 1.5 kilo dough and a 2 kilo one.  It is a lot easier to achieve a great result with a 1.5 kg dough.  My baking stone measures 34 cm by 34 cm.  It can take a 2 kilo dough which will bake to 30 to 32 cm in diameter depending on how tall the volume.  Several times when I didn't load my doughs dead-set in the centre of the stone, they baked with bits hanging on the edge of the stone.  Scary to watch.
I normally love a challenge, but I am losing steam fast.  I need good whole grain flour for a good old Miche.  White flour just won't do.  I read that in the States and in Europe there are many good millers who would work with bakers to produce the best flours for the bakers to use.  I have yet to find one such miller in my area.  I am invited to visit an organic mill, 170 km from where I live, next week.   I hope to have good news to report. 
Shiao-Ping