January 15, 2011 - 7:56pm
Hello,
I've been watching shaping videos, including brand a new one! from Mark at The Back Home Bakery, thanks to freerk's recent post (please see his post here...) and everyone who responded! And many thanks to Mark and those who take the time to make these videos; they are such a great resource.
There was nothing to do except get my hands in some dough!

My husband had a craving for a simple white bread, so I made a batch of Mr. Hamelman's Toast Bread (I snuck in 3% of my Red Fife whole wheat flour for some extra flavor). I made 1.5 times the recipe so I would have a little extra to practice shaping with. 
This quantity made a pullman loaf, a small batard, and two different sizes of couronne bordelaise: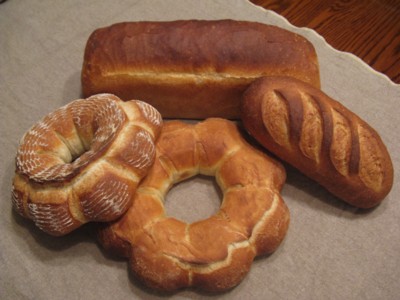 I shaped the small batard trying to use Mark's technique he just posted.
I shaped the couronnes using 1.5 ounce boules for the small one (proofed in a plastic wicker basket), and 2 ounce boules for the bigger one.
I rolled the dough circle for the small couronne a bit thicker, and am happier with the result after baking.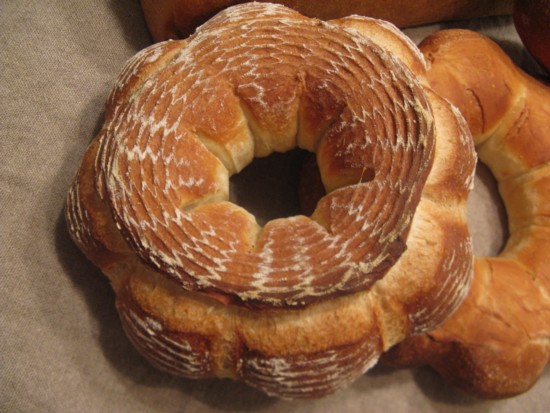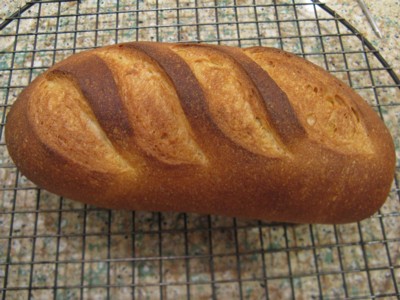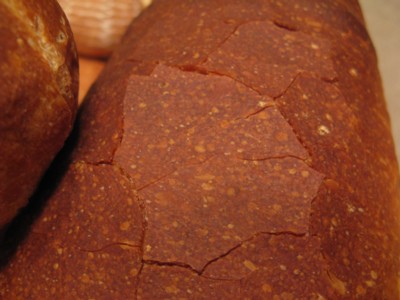 I gave my firebricks (I use these in place of a baking stone) a rest today, and was happy with how the bread baked and rose in the oven in the absence of using a stone. The loaves were nice and crackly too, after baking.

Still having some candied orange peel left over from Christmas baking, I made Gibassier (Ciril Hitz's beautiful recipe).
This is an orange and anise-flavored enriched dough, and the flavor is absolutely-out-of-this-world!!!
I am so glad I made these!: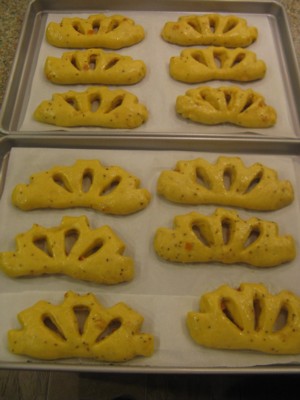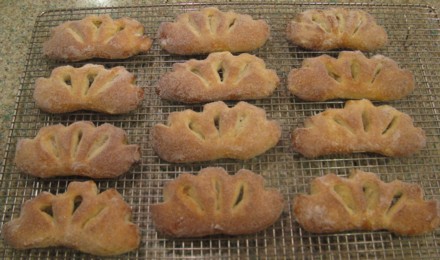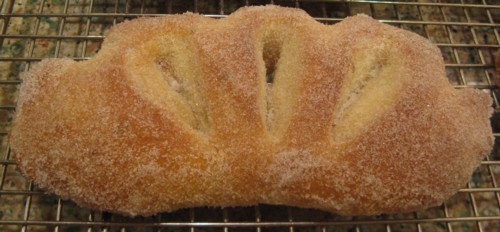 SylviaH made these too; I found her post today - please see here.
I think she did a much nicer job than I!
Happy baking everyone! from breadsong