Died and Gone to Gluten heaven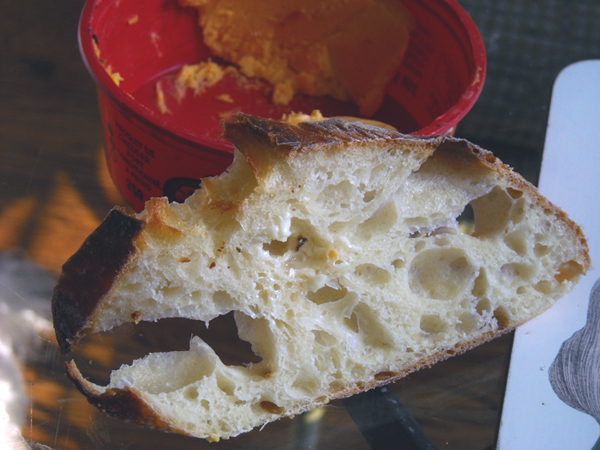 My dear TFL-ers:
May I present my just-baked cold-fermented, pull-shaped, parchment on cookiesheet-baked, rustica baguette. 72 hours in fridge, 6 hours warming and fermenting out of fridge, 1 hour proofing, using unbleached AP flour from Robin Hood Mills in Canada. Baked at 475F convection with steam for 24 minutes. Sweet and pliable crust, and an extra strong crumb structure that was elastic and chewy, yet soft and sweet on the tongue. Forgive the smudge of butter at upper middle of slice.
Somehow, I can never attain these very good results using only bread flour.
Question: anyone out there who strongly favours AP for baguettes, and why?