Barm Bread + pure sourdough rye a little improved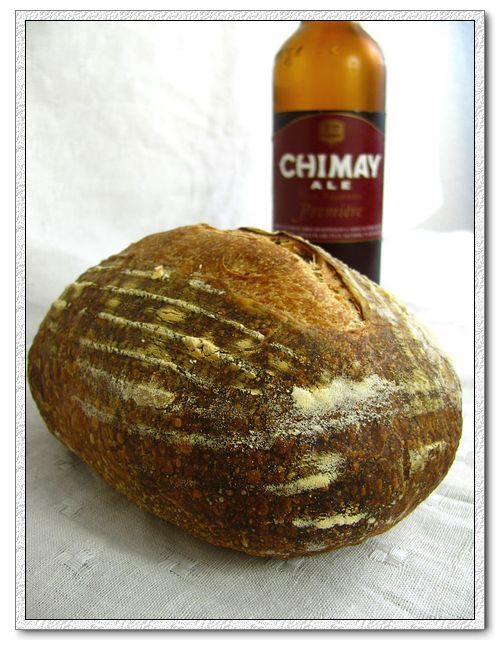 This bread is from Dan Lepard's book "A handmade loaf", also well documented here and here. The basic idea is to make a starter with heated beer + flour + sourdough starter to mimic the traditional beer barm starter. Since beer is first heated, whatever yeast is there in the bottle aged ale are all killed, so the rising power is completely from the natural starter, not from the beer. Dan still recommends to use bottle aged ale beer, I think for 2 reasons: 1. authentic flavor; 2. the other micro organism and "stuff" in bottle aged ale would more likely coexist with the natural starter better, while lager or even a different ale with additives, might interfere with the health of natural starter.
I used Chimay Ale, the starter became bubbly and matured after 24 hours, longer than what the book says (overnight), shorter than some other people's experience.
The hydration was around 70%, nice open crumb.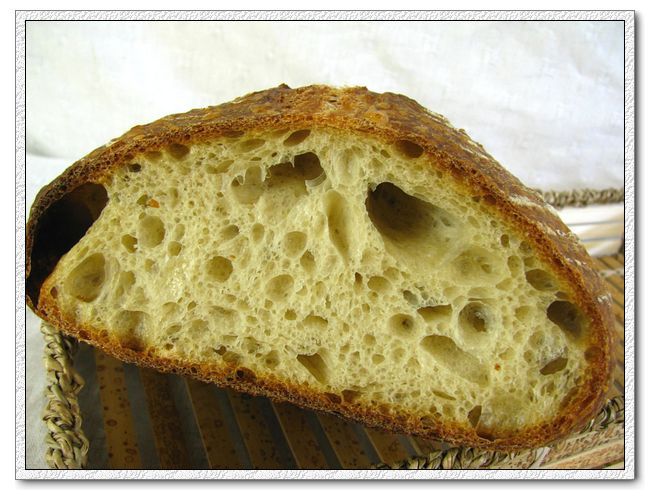 I changed procedure so the proofing was done overnight in the fridge (shape, fridge, take out the next morning, keep proofing for another 90min at room temp, bake), however it was not sour at all. Mild and slightly sweet taste. Can't really taste the bitterness from beer hops, but overall flavor is very good. Crumb is moist and chewy, crust is crispy.
The barm starter can be stored in the fridge for up to a week, I will do some more experiments with what's left.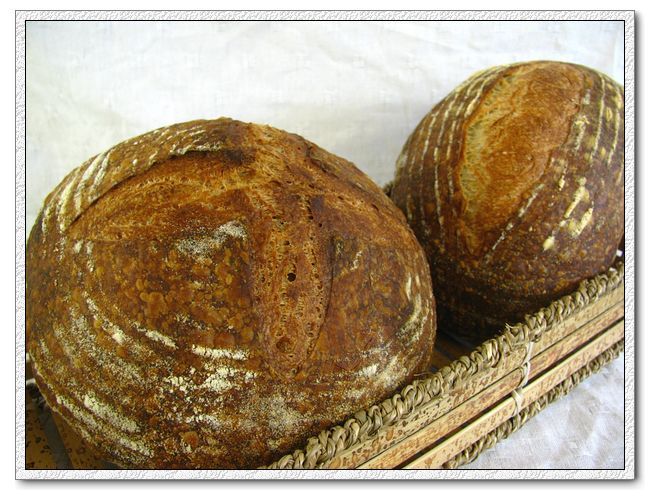 --------------------
Tried to make pure rye sourdough again, this time I think my proofing and baking timing were better. Proofed less, and baked with higher temp for longer (480F for 10min, 450F for 10min, 430F for 10min, 410F for 10min).See my last attempt here.
Crumb is more even, rise was better too.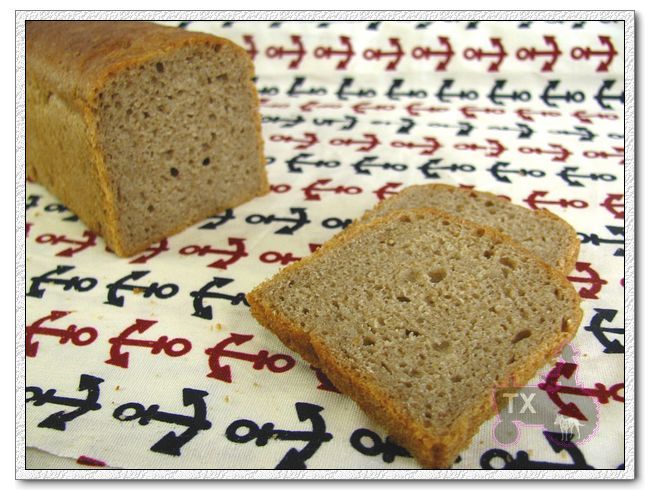 They didn't become moldy after storing for 4 days, but also stayed moist, so I guess the baking time was good.
My husband, who started out liking softer Asian breads, later started liking sourdough and baguette, now is getting a taste for this pure sourdough rye. Yes! My "training plan" is working! :P
*This post is being submitted to YeastSpotting.