sourdough rye with walnuts and english muffins
The weatherman has forecast a brutally hot day in the city... heeding his warning my girlfriend and I went for an early morning bike ride whilst my doughs were rising, and returned to bake them before the heat set in. On the agenda for today was a sourdough rye with walnuts (from "bread") and Larry's English muffins (the original recipe can be found here).
I have always enjoyed english muffins, but have never thought to make them, so I was excited by Larry's recent post. I used an electirc griddle to 'cook' them and was very happy with the results. The muffins were pillowy and light with a delightful hint of sour from the levain.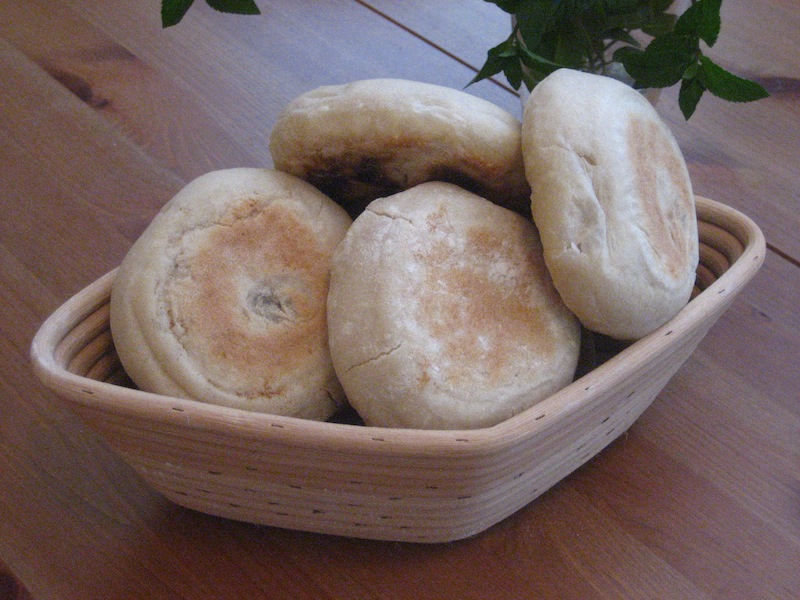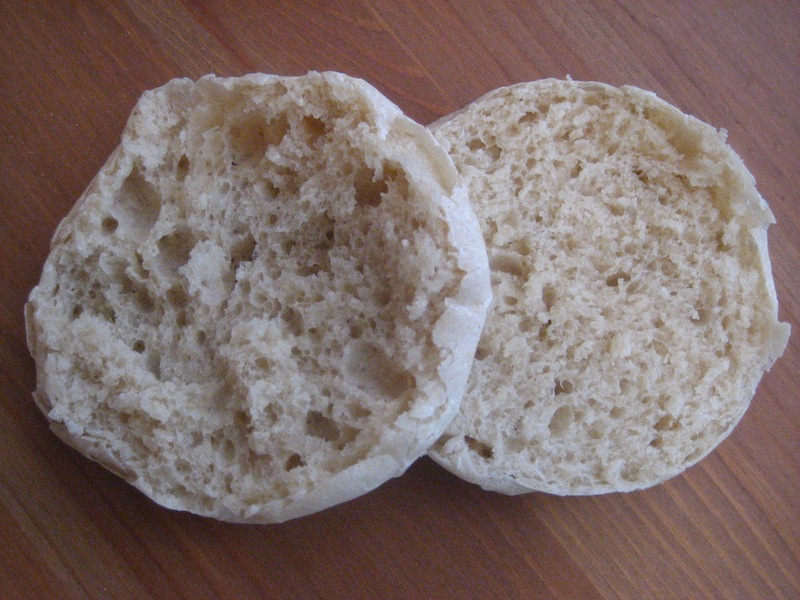 What better way to utilize fresh english muffins than eggs benedict?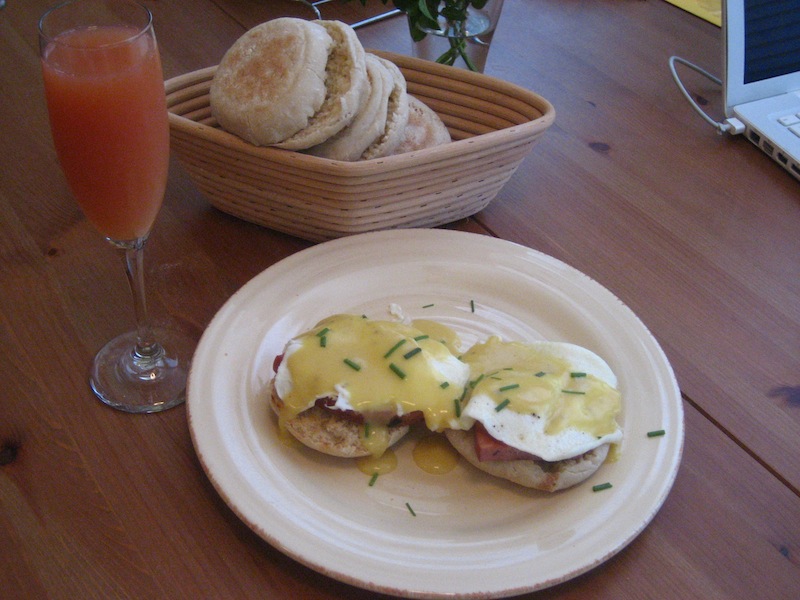 The sourdough rye with walnuts came out fairly nicely too. The dough was surprisingly wet for 68% hydration, however I kept to the recipe and reisted the urge to add more flour. In terms of presentation I decided to proof the loaves seam side down, and the allow the natural folds in the loaf to open up in the oven, as opposed to scoring them.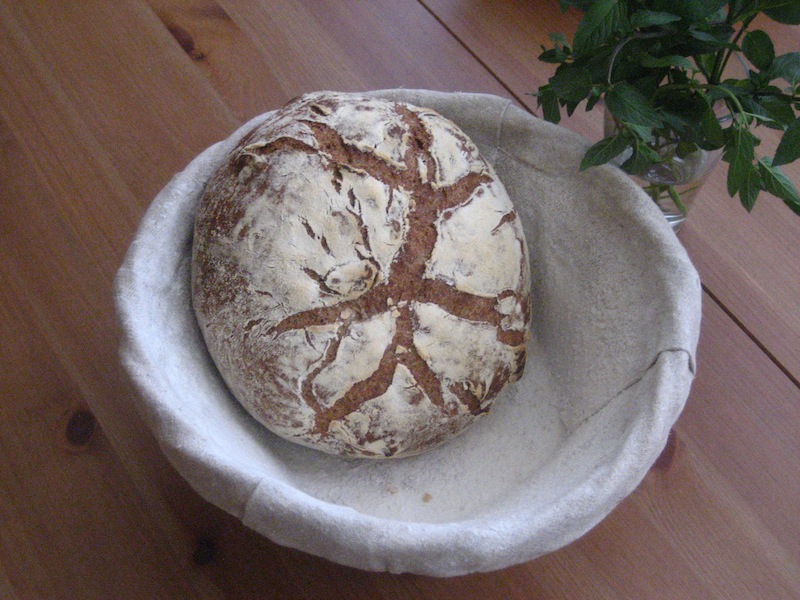 happy baking
ben