January 3, 2009 - 11:11am
A personal Ciabatta throwdown, and the questions that followed
Hello all. I started baking bread for the first time last year when I got ABI5MAD for the holidays. I worked on that for a good chunk of the year and finally started wanting to branch out into more traditional recipes. I have made several different recipes for bagels, including Hamelmans, PRs, and I have to admit, my NY grandfathers recipe is the best, dense chewy etc. I also recently made the buttermilk clusters from this site. Which turned out great. So now I have been wanting to experiment with more traditional recipes. I decided to make some ciabatta. I made Jason's Quick Ciabatta which I found at this site and the next day I made the Poolish version of PRs ciabatta from BBA. Without a doubt, Jason's version came out better. Better, crumb structure, moist and shiny irregular holes. PRs version tasted fine, but had a dense crumb, almost like a flat, softer crusted french bread. I followed the recipes exactly, weighed my ingredients, and as far as I can tell, handled the doughs similarly. Jason's version is a higher hydration, and was a much more slack dough, a bit difficult to work with, but worth it. I actually added a few extra TBS of water to the PR version to loosen it up.
Any thoughts on what I could be doing wrong with the PR version? Over ferment? Under ferment. As I mentioned I am fairly new to artisan breads and I don't have the best understanding of the science yet, but I am excited to learn.
Thanks for the site, and all of the knowledge that is shared here. It is indispensible to a new baker.
Jason's Quick Ciabatta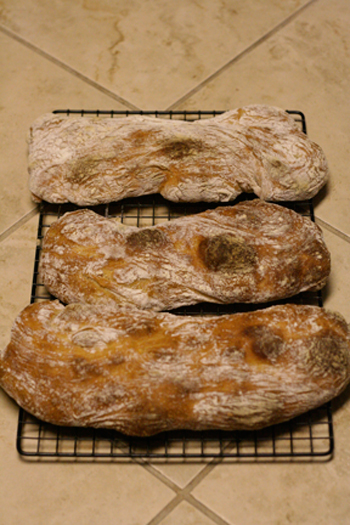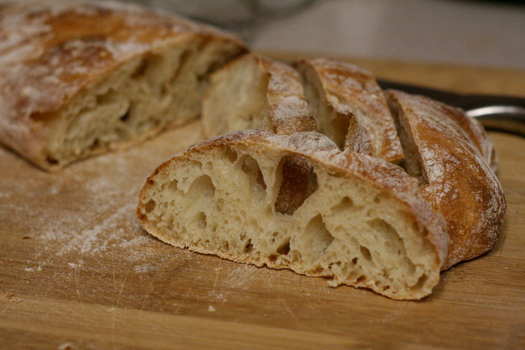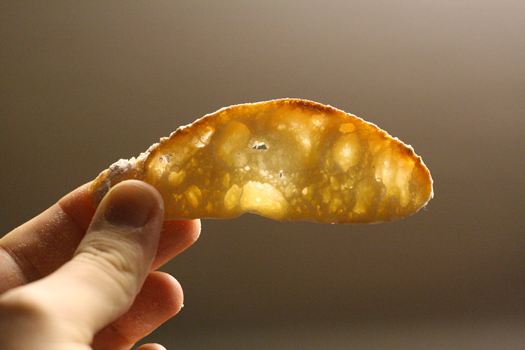 Poolish Ciabatta from PR's BBA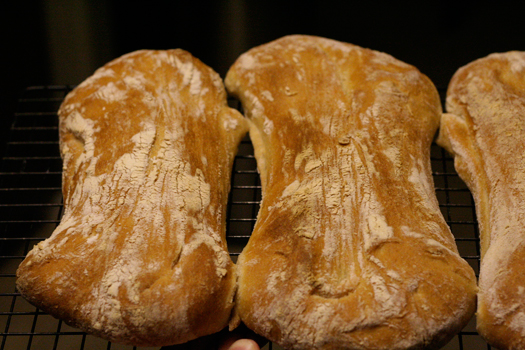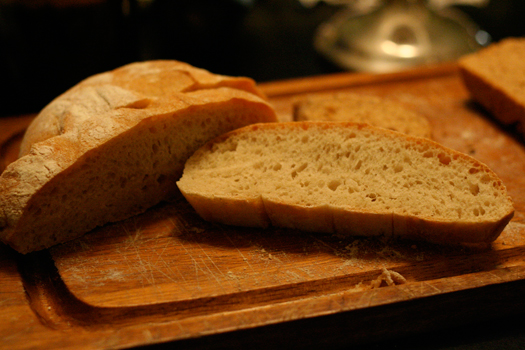 Any input would be appreciated.
Thanks,
Ethan