September 25, 2008 - 5:25pm
sweet potato whole wheat challot
i'm trying to post my first image ever on the fresh loaf......i baked two sweet potato whote wheat challot from 'the blessing of bread' book, she did not use whole wheat flour, but i used this as i prefer it. they taste great. one is already gone......
i don't see the image displaying.....i'm using [img] http://url of image[/img] isn't that the synatax? i have the image on snap shot and i copied the url from that location but i'm not seeing anything....much thanks for assistance. 
it worked!!! yeah! i put the pix on photbucket and this worked....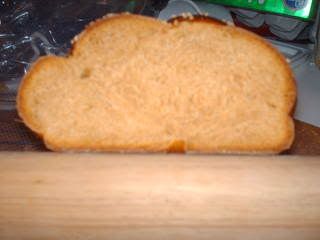 here's pix of the crumb view of what is left.....