I couple of pics just to prove I've not been totally neglecting my baking: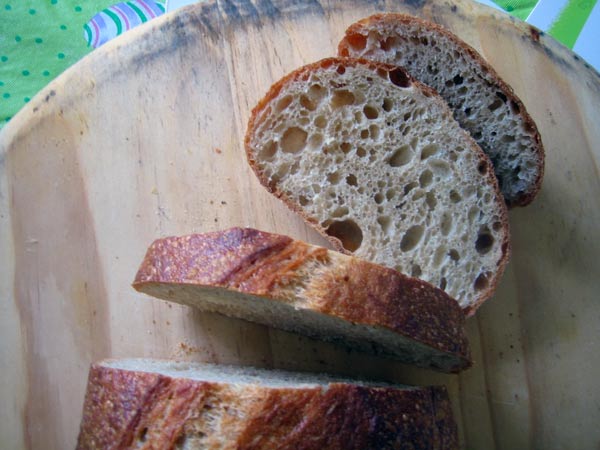 A loaf of my daily bread I made a week or two past. Actually, I used about 20% whole wheat flour, so I suppose it was more like Hamelman's rustic bread.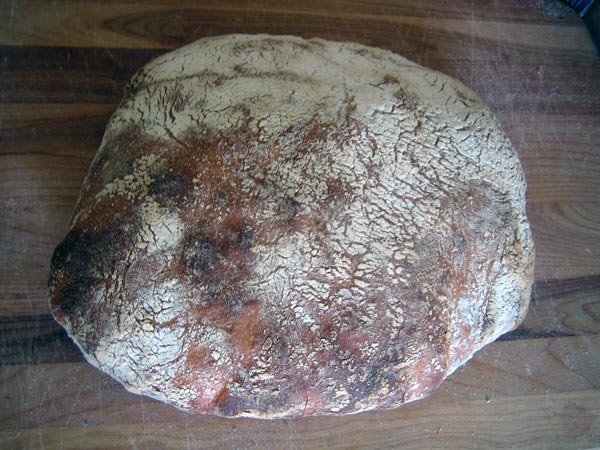 A ciabatta like loaf I made this weekend. The dough was a bit too goopy. I should have done another series of folds, but I was getting impatient. Tsk, tsk...