Got my KAF starter (very pic heavy)
O.k so I posted recently before I got it asking about the KAF starter I only got a few answers and searching did not bring up much either.  Since it seems most everyone has more luck or skill or paitience than I and makes their own I thought I would start a thread chronicling my impressions about it in case anyone else has the questions I had.  I may fail at this but things have gone well so far so here goes. 
First off I got it in the mail....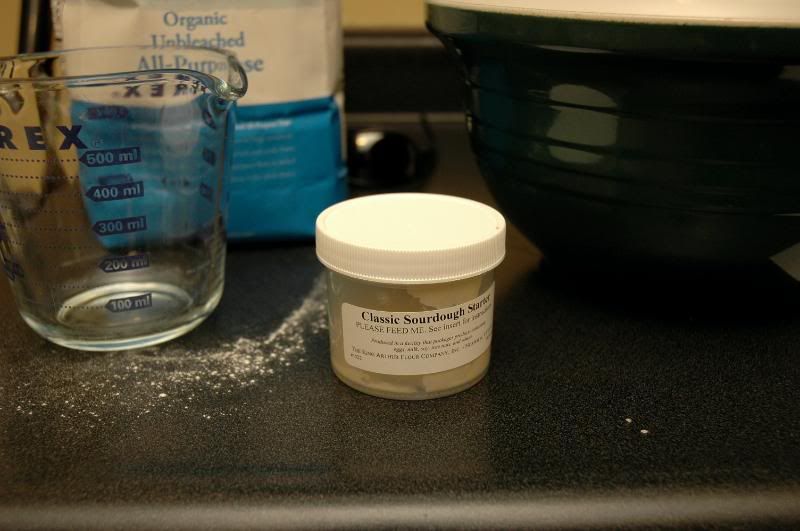 It didn't look like much I kind of likened it to as I sad to some peopl 2 tablespoons of snot (sorry for the grossness)...
It came in a box much larger than it needed to be there was also instructions for getting things going and a couple initial recipes (more on that later)