October 28, 2020 - 7:02am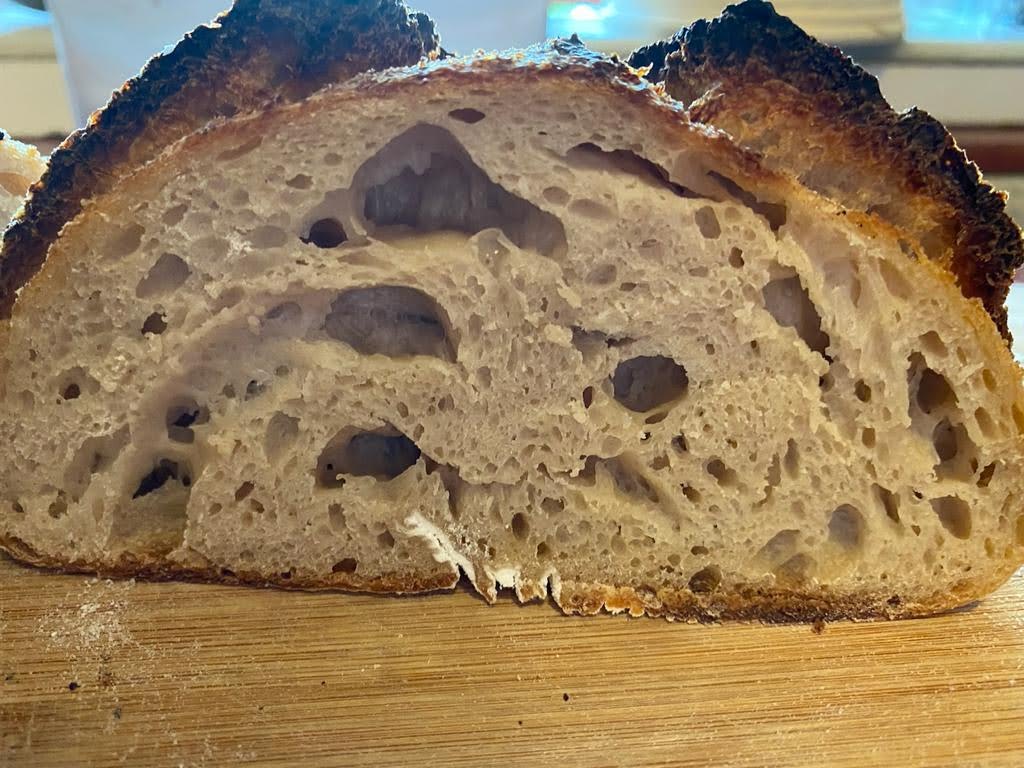 Hello lovely people,
I need some help understanding how to improve my bread. This is one of my first SD breads and would love to know how to make it better.
I used 50-50 WW and AP (both are regular Indian flours and I understand them to be quite weak).  
20% levain  (70% hydration.  The levain rises quite well - doubles in about 4 hours and almost triples in 8-10 hours)
2% Salt 
74%  hydration (not counting the levain)
I autolysed for 60 mins with very cild water.  Then added salt and levain and hand mixed (stretch and fold)  for about 15 minutes. I rested it it for 30 mins.
Bulk
I did 4 coil folds spaced 30 mins apart. The dough seemed to be holding up quite well. I left it untouched for another 1.5 hours, shaped, proofed for 45 mins, baked at 250 C (20 min closed and 20 min open). Results in the attached pictures.
Questions:
1) I am very unsure about the bulk time. I was going to bulk for 6 hours but the dough doubled in about 3 so I cut it short. The temp here is 31 C and its in this range all year round. I didn't want to risk over fermenting so I just proofed for 45 mins. and baked. 
Does the crumb indicate whether the dough was over proofed or under proofed?  Any expert tips on whether I should try to push or reduce the bulk?
2) The crumb was quite moist and cakey. I loved the flavour - it had the perfect amount of subtle sourness. However, the crumb was a little dense and cakey which was great when toasted, but weird otherwise. Also, the crust became quite soft immediately after cooling. Does the picture give any indication of what might be the problem? 
Any expert recommendations on where to go from here ?
All advice is much appreciated.