October 27, 2020 - 11:33am
Milk Bread... what went wrong?!
Hello, I've done this bread about a dozen times, and each time it went well, but this time it has gone quite bad, and I'm at a lost at what went wrong since I didn't do anything that much different.
300g  Bread Flour
2 Large Eggs
40g Sugar
7g Instant Dry Yeast
5g  salt
90ml Milk
45 g Soft Butter
In the past, this is what I do: I would warm the milk (between 20-30C), put the yeast into the milk with some sugar for 10 minutes, put the rest of the sugar and salt with the flour, mix everything together except the butter, they say butter/oil interferes with the rising, so I knead for 2-3 minutes, then mix the butter in. Knead for around 10 mins, first rise to double, about 45 mins, then second rise to half hour. Everything would be fairly ok, like any milk/brioche loaf you get in a shop. I normally proof in the oven with some hot water.
This time, the only difference I see is, the weather is a bit colder recently here in the UK (10C rather than 20C when I did those successful loafs), and the butter wasn't as soft as before, during the second rise I let it go to an hour because it wasn't rising, thinking it was just colder than usual, then it started overflowing as in the picture. It never did that before, not even close to anything like that, what went wrong?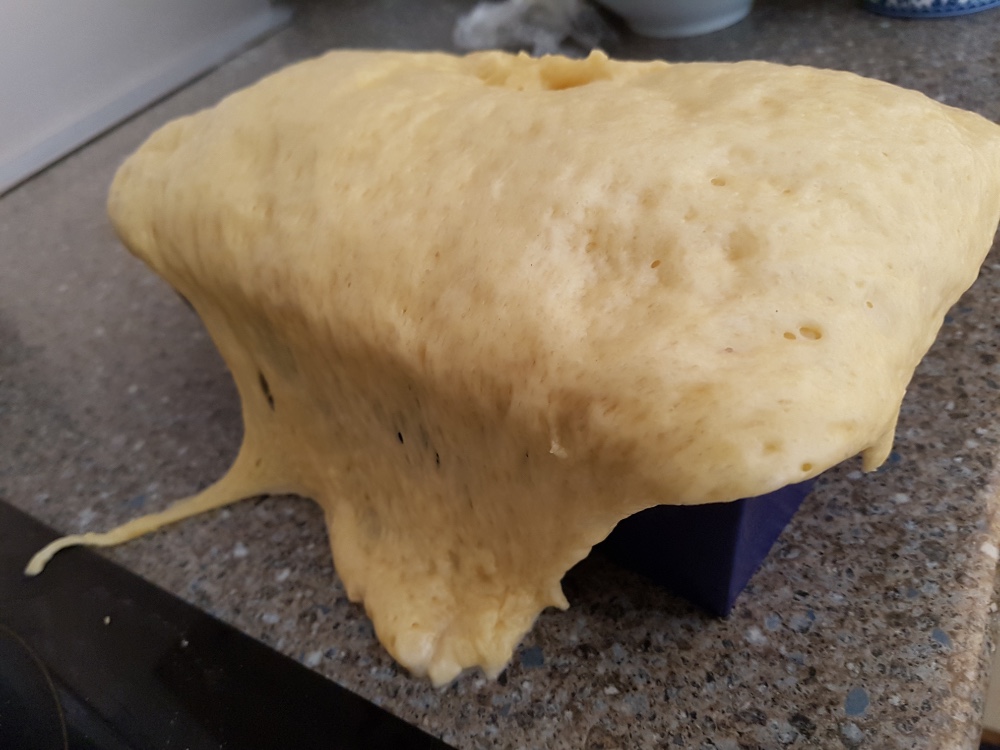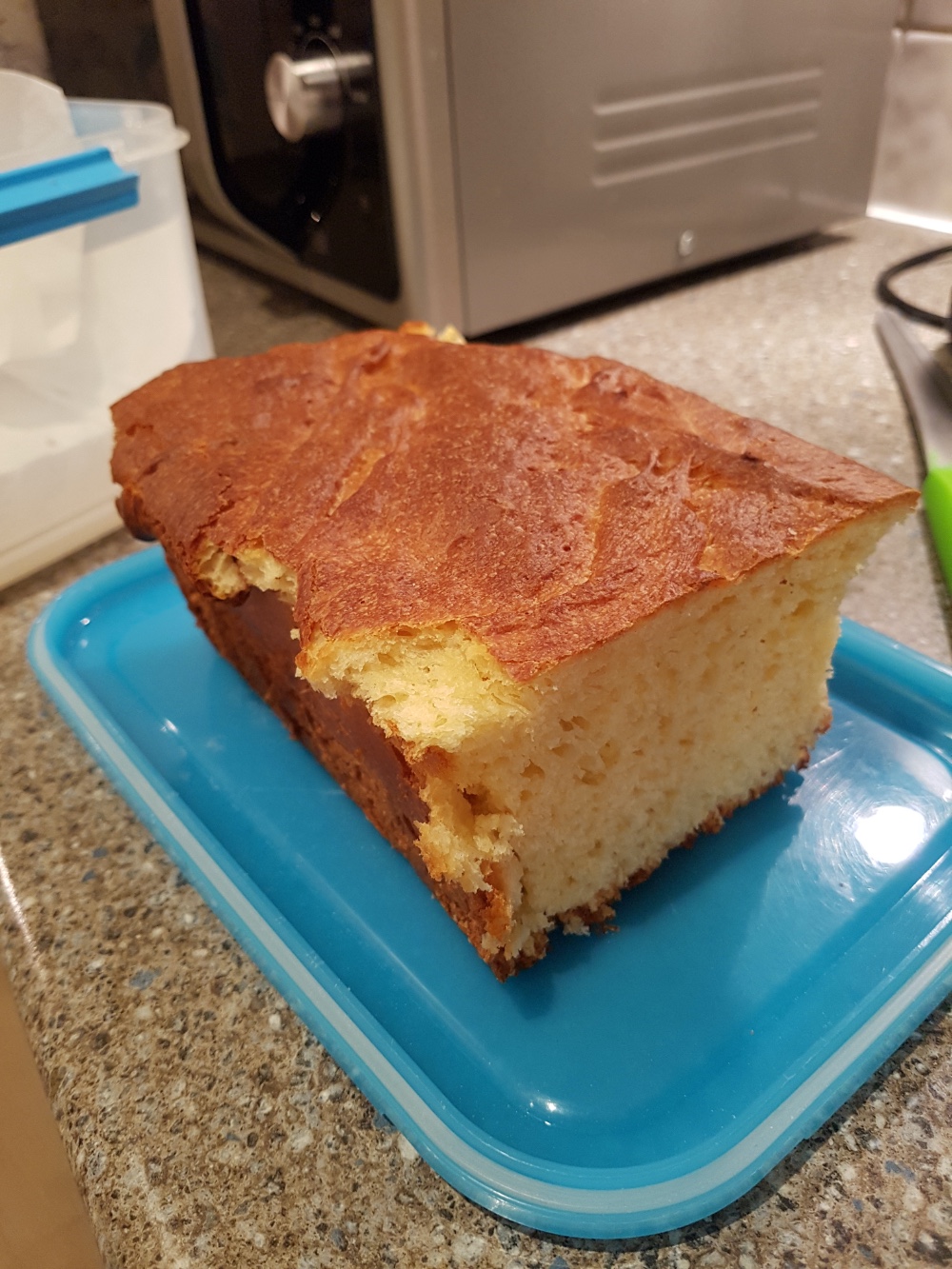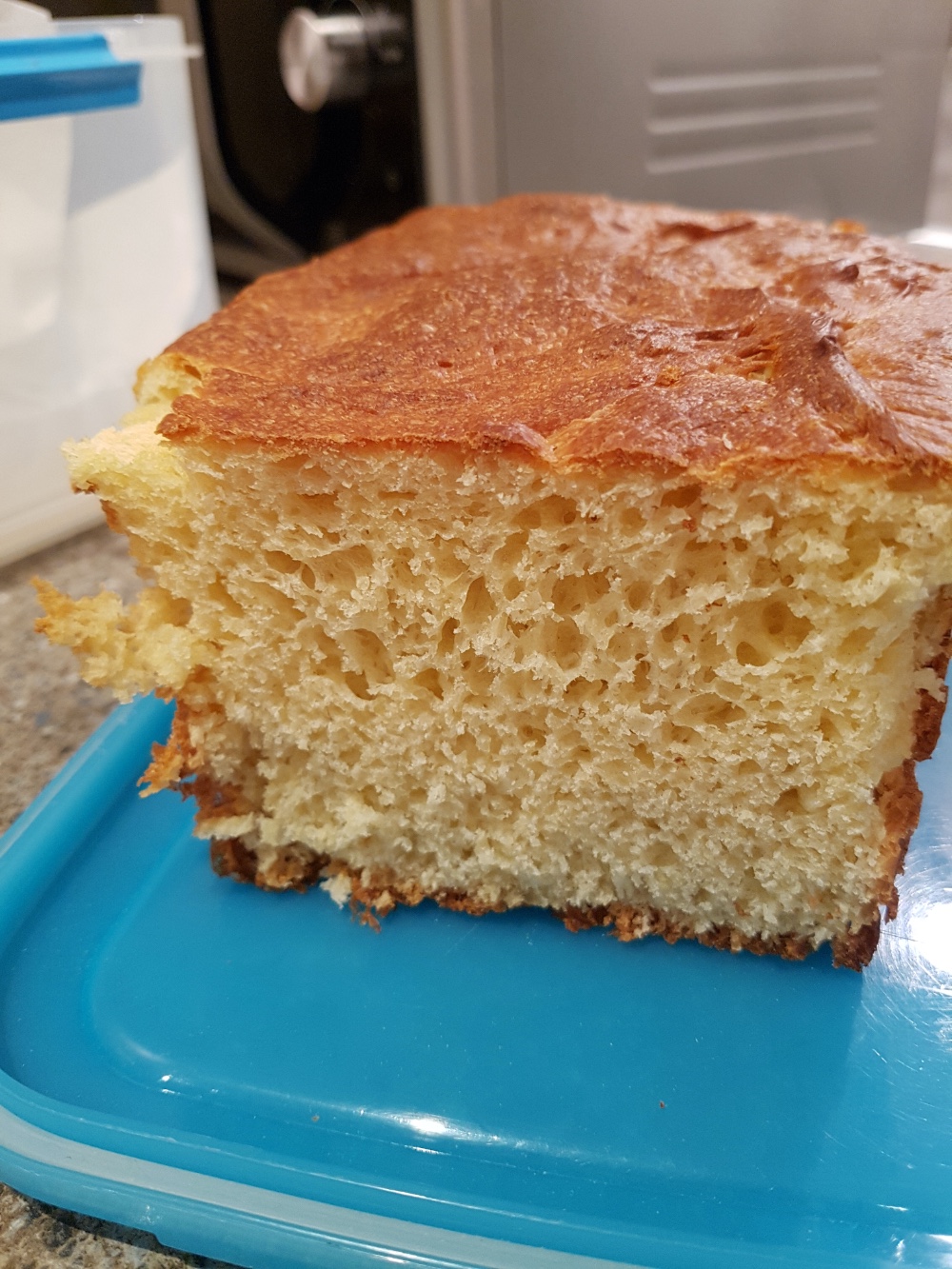 Any ideas? Thank you in advance! :)