October 24, 2020 - 11:40pm
Is it normal, underproof or overproof?
Hello guys,
I've been baking sourdough for two months now but i'm not happy with the rise, almost rather flat. My starter is active (2x rise), i feed it 3 times a day with 1:2:2 ratio except for the night 1:5:5. 
This was my last bake, round/boule with ingredients
* Bread flour 350gr
* Whole wheat flour 50gr
* Water 292gr (75% hydration)
* Salt 6gr
* Levain 75gr
My schedule:
* 05:30, feed levain, 1:5:5
*12:55, autolyse
*13:20: mix levain
*13:55: mix salt
*14:20: S&F1 -> S&F6  (6x) with 20mins and 30mins separation for last three S&Fs (last S&F 16:45).
*18:00 pre shape and bench rest
*18:15 retard in fridge
*08:45 (next day) bake.
Total bulk ferment time: 4hrs if counted from mixing the salt or 4.5hrs from mixing the levain. I read somewhere that bulk ferment starts after mixing the salt and others said that it starts after mixing the levain. Ambient temperature during bulk fermentation was 24-25C and final dough temperature was 27C.
I baked using convection oven with baking sheet covered with stainless bowl for 20mins with fan off, 250C and then 20mins without the bowl 230C, fan on.
This was the pics from last baking
Preshape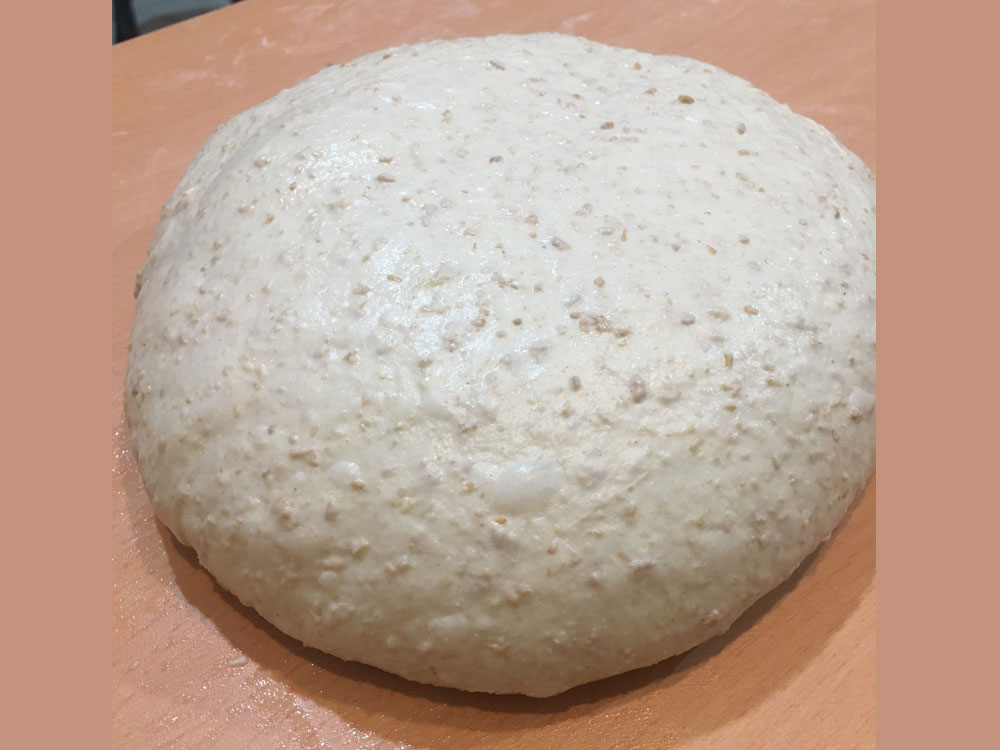 Before retarding
After retarding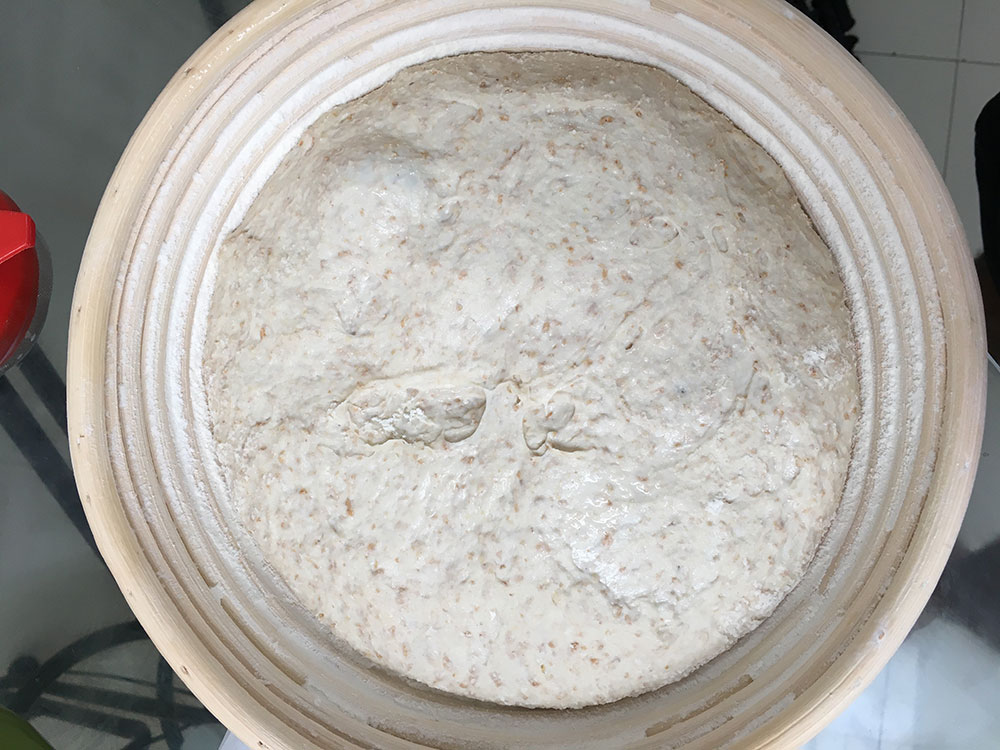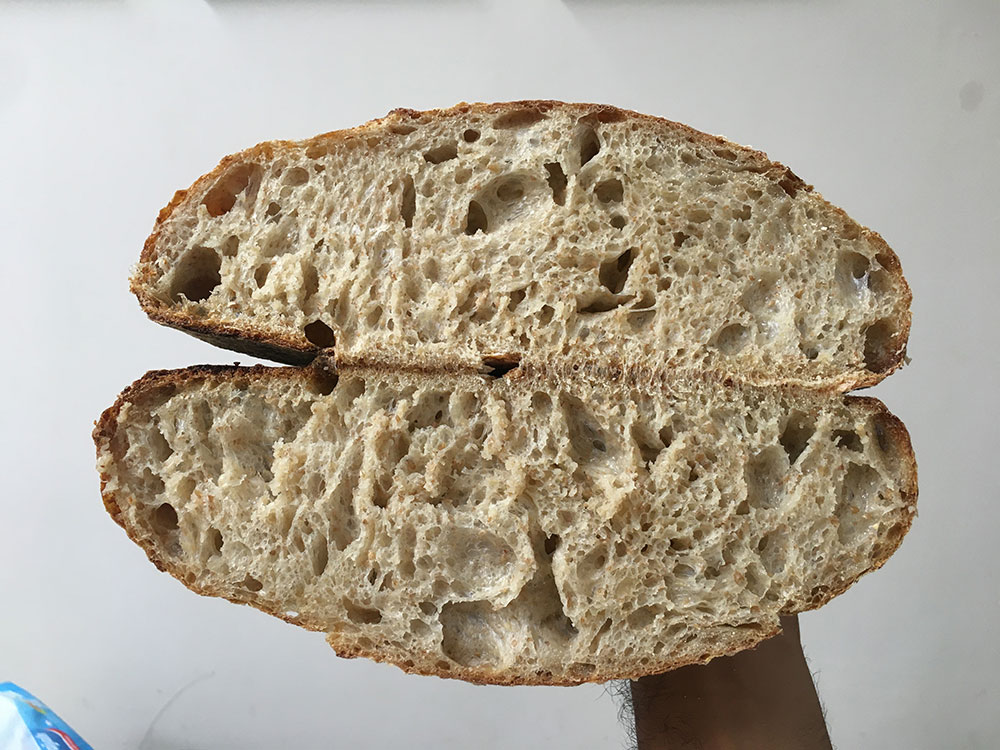 Is that normal or underproof or overproof? What can i do to get better rise?
Thanks