Problems with Reinhart's lean bread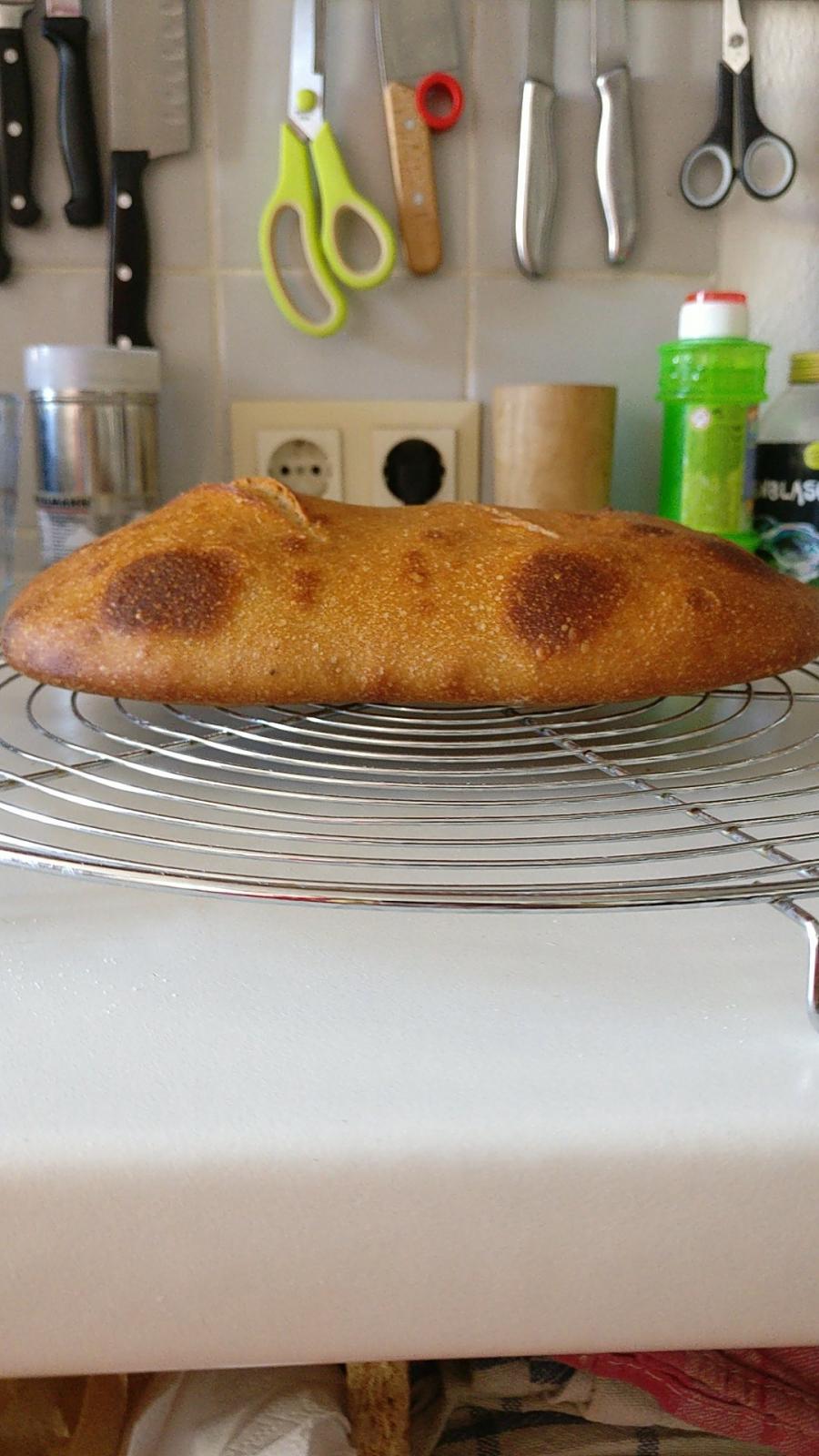 Hi all,
Used to bake a lot but haven't for quite a while. So I decided to try Peter Reinhart's Lean Bread from Asian Beads Everyday. As far as I could remember, I'd never made any of Reinhart's recipes exactly as written (using his stretch and fold method) so I thought I'd just follow along. 
My first attempt was passable, although it was still very wet and stuck to the peal when I tried to get it in the oven. I'm living in Germany and used Type 1050 flour.
The second attempt with type 550 seemed even wetter. It stuck to the banneton and had little oven spring.
Now on my third attempt, again with 1050 flour. The dough seemed firmer this time, but again the baked loaf is flat and uninspiring. They all taste good but I have the impression that they don't rise enough overnight in the fridge or that the gluten isn't developed properly. Can anyone give me some advice?