September 18, 2020 - 11:39am
Help .. not sure what happened with my olive bread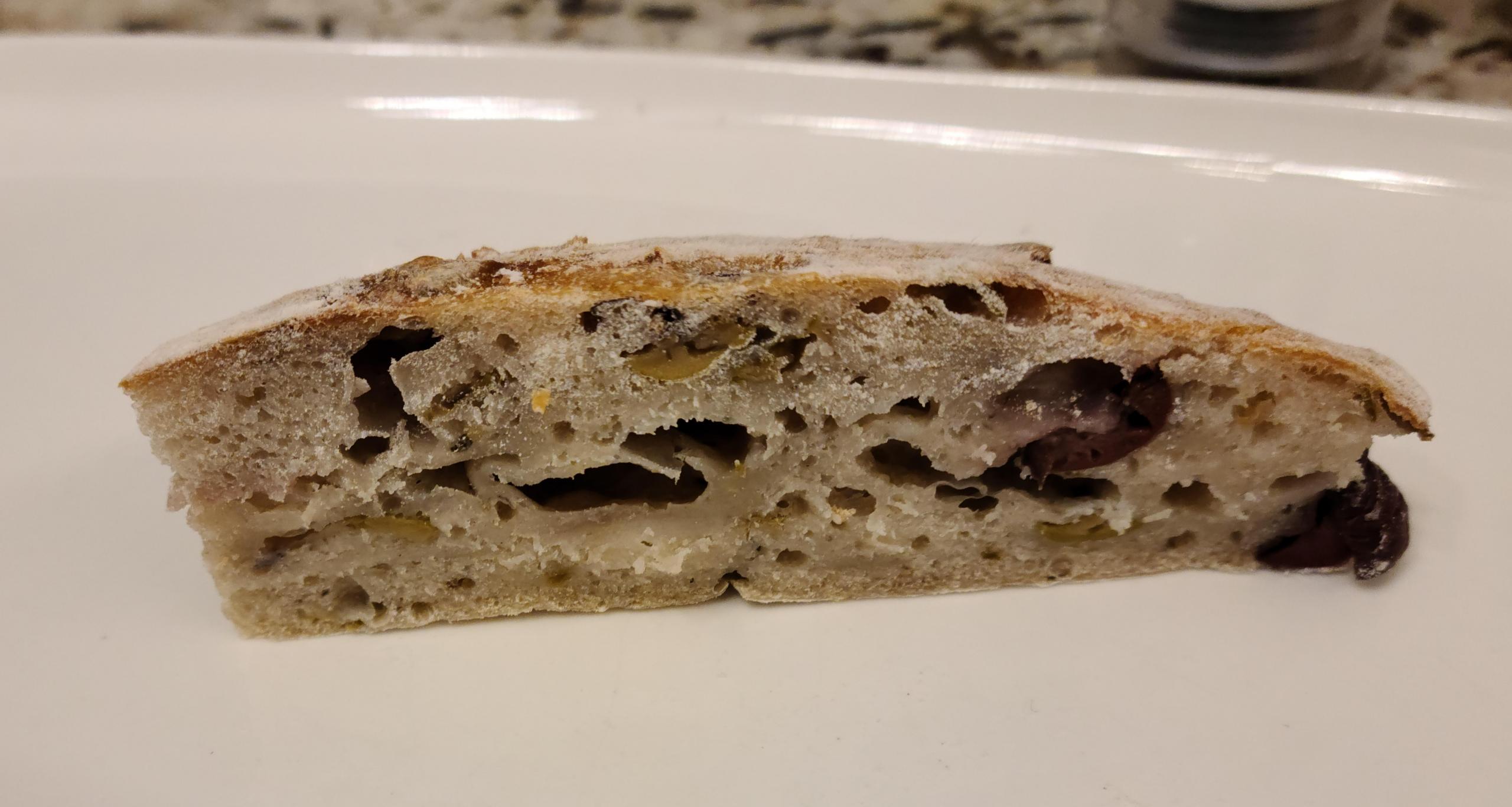 Hi friends,
This is my first post here and I am very excited to join the forum.
i need some help and guidance to help me understand what went wrong here.
I (attempted) :) to bake a sourdough olive bread *using AP flour at 73% hydration" but the results were horrifying, I'm not sure if you can tell from the picture would have happened here if its under-cooked, under fermented, is it too wet or too much olives?
I baked for 15 min. @ 475 F then another 13 min @ 450 F.
Any idea/comment help.
thank you,
J