September 7, 2020 - 1:23pm
Uneven crumb with big holes, help :(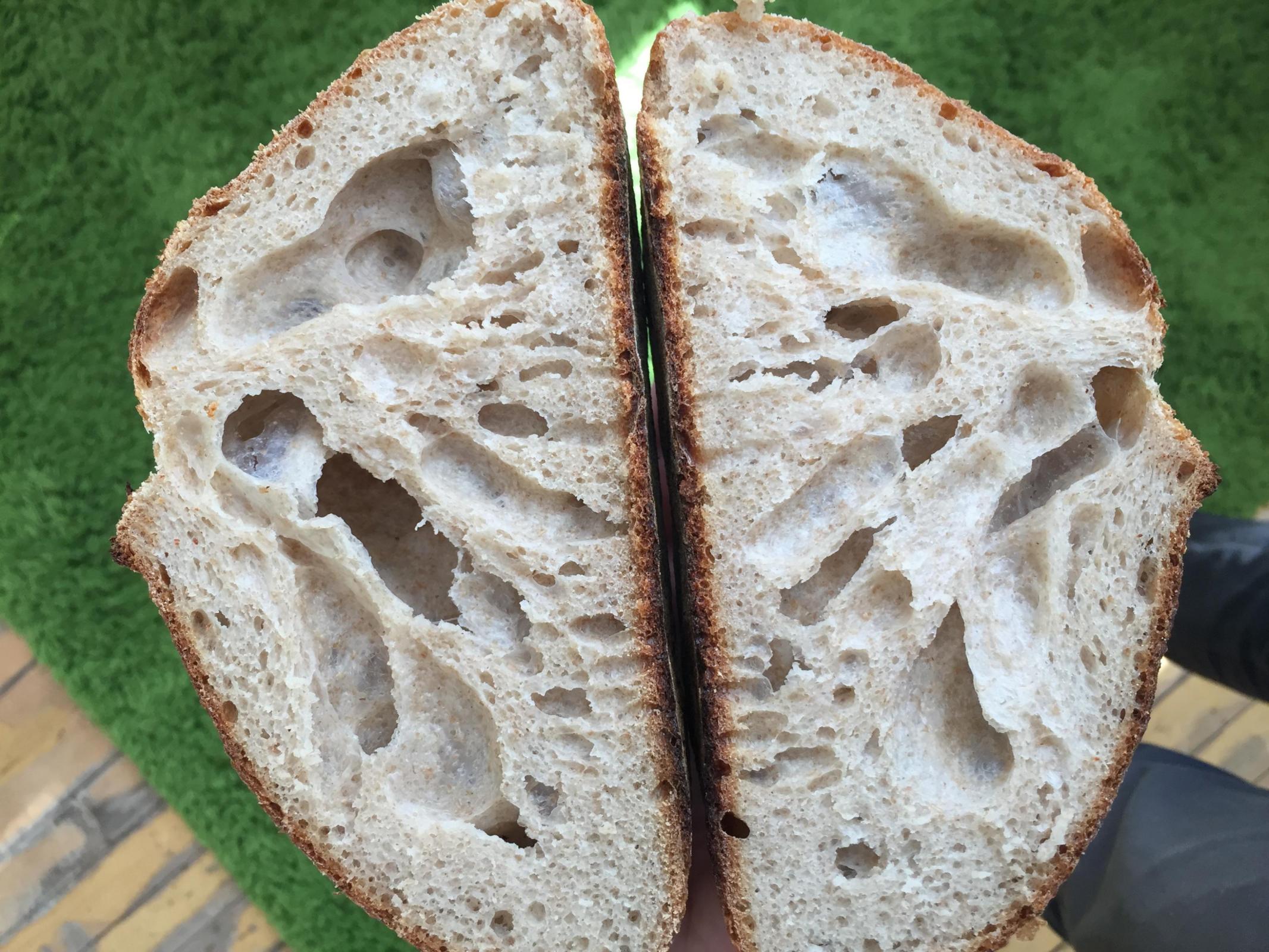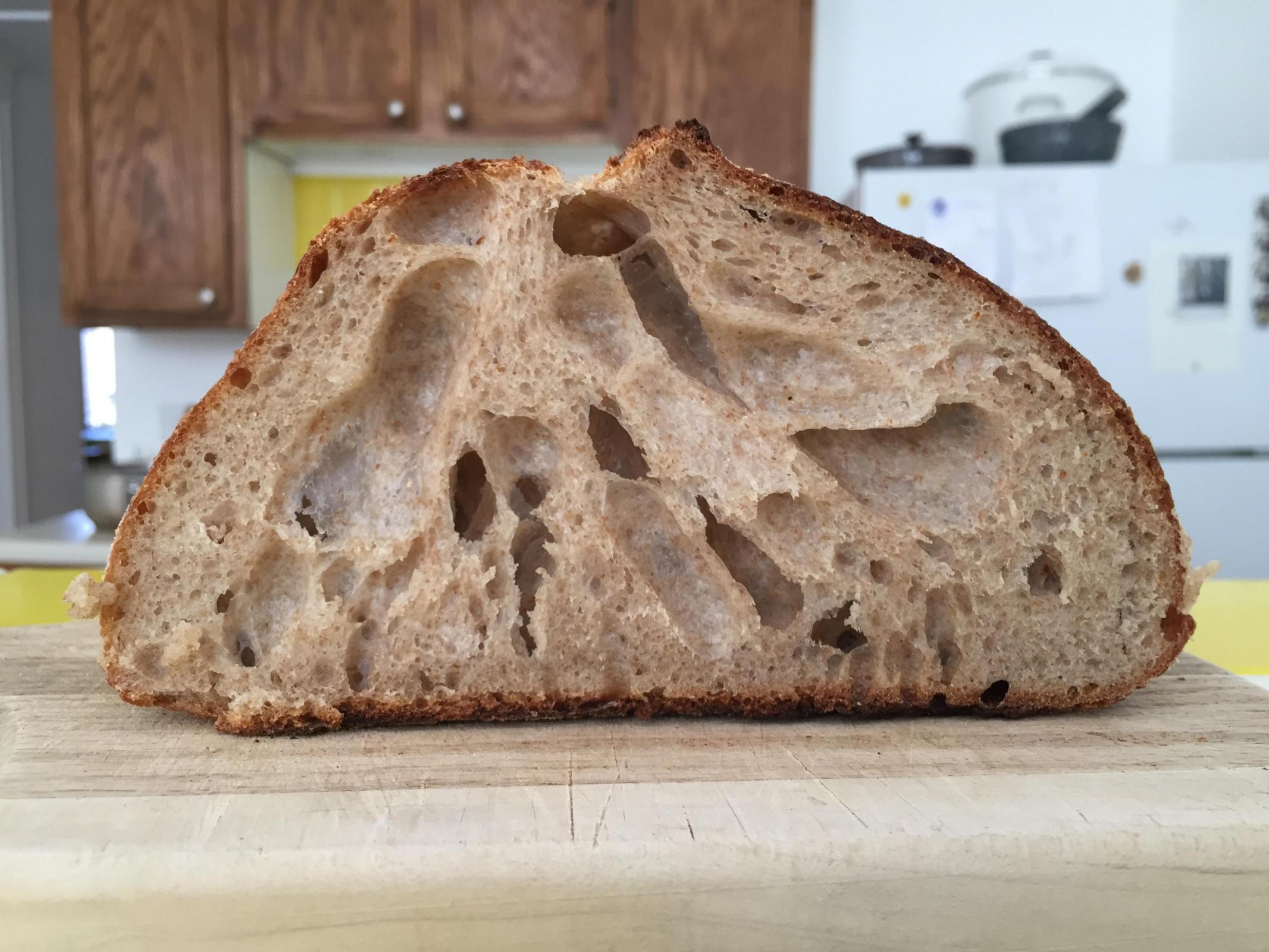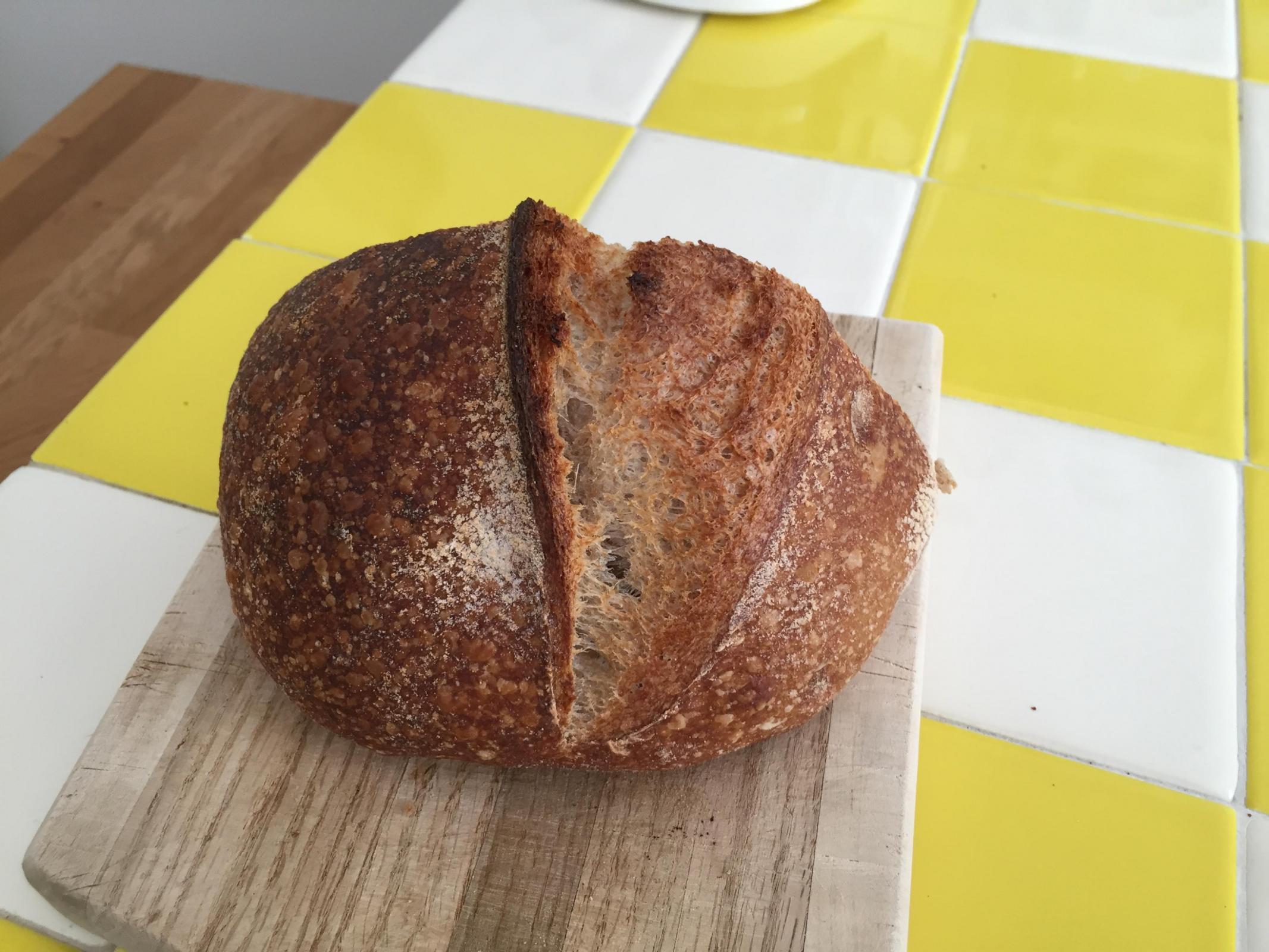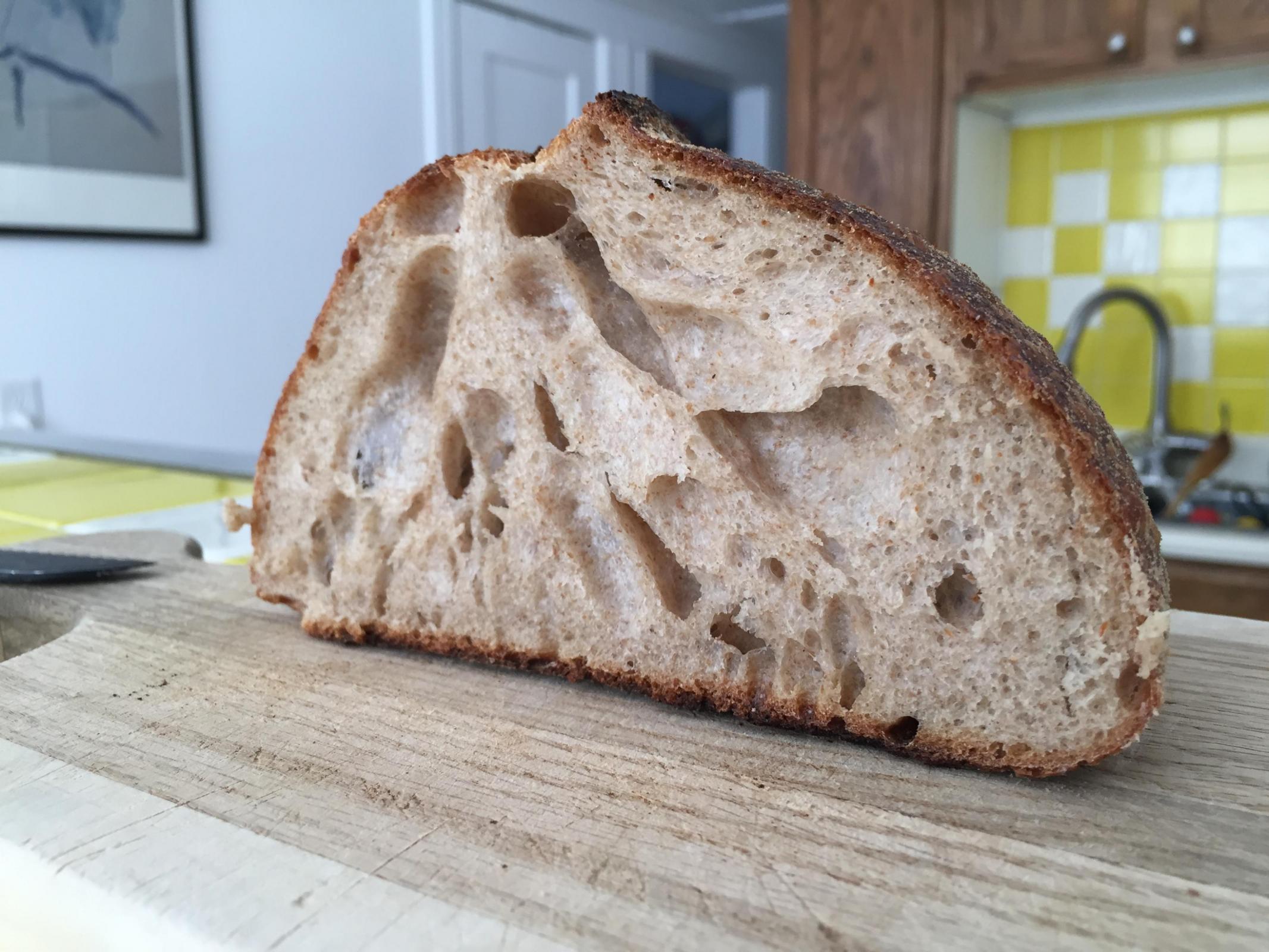 I'm trying to troubleshoot on getting a better consistent crumb, without these large holes.

This is a 69% Hydrated dough
80% KA Bread Flour
20% Bob's Red Mill Whole Wheat Flour
preferment flour is at 10.3% 
(23% bakers percentage) 
This is a 600g loaf. 
Fed the levain at 8am (1:2:2)
Started Autolyse at 10am
Levain and Salt added at 1pm
S&F started at 1:30, 4 folds a set every 30 mins. I did this 5 times and checked window pane, looked great.
Bulk fermented until 5:06pm for a total of 4 hours and six minutes. 
(there wasn't an incredible amount of bubbles, but there were some a couple small ones so I called it because I am terrified of over-fermenting)
I pre-shaped and let rest for 30 mins, 
Final shape and in fridge for cold proof over night at 5:40pm
This loaf was then baked at 8:40am (15hr cold proof) straight from the fridge at 450 Fahrenheit for a total of 40 minutes. 20 minutes with lid on, 20 minutes lid off. 
Baked in an enameled cast iron dutch oven that was preheated for 1 hour at 500 Fahrenheit for dropping it to 450 for the bake. 
I get these large holes in the crump that also seem "long" if that makes sense. 
The crust seems great and I'm getting nice bubbles on the crust and I got a pretty decent ear and a pretty decent oven spring. Everything seems to check out pretty okay except the crumb. I wonder what I am doing wrong?
Is it underfermented?
My shaping not good enough?
Should I try coil instead of stretch and fold?
Thanks! 
Ryan