Help with baking Hamelman's Oatmeal Bread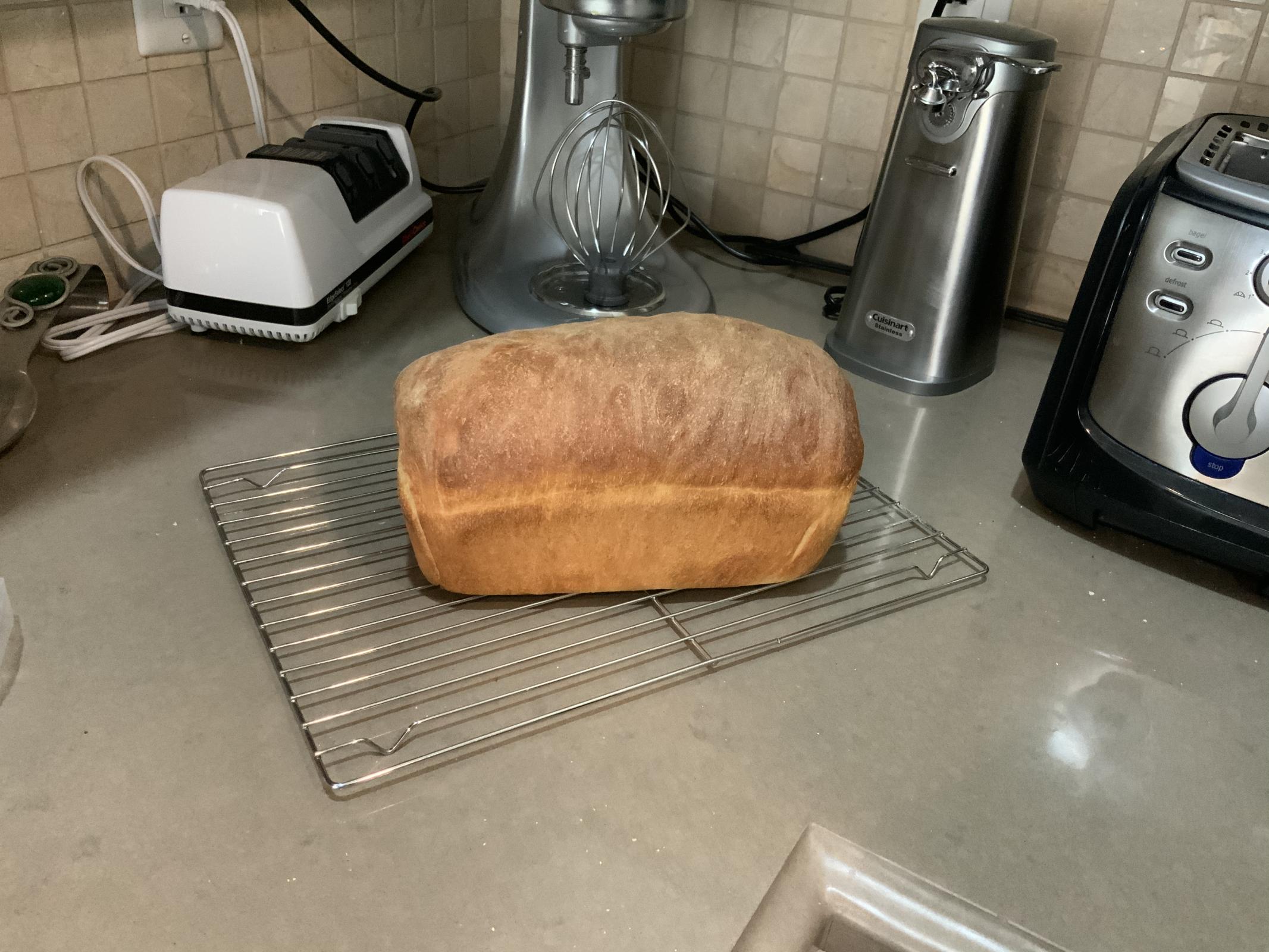 hi guys,
I am not getting enough rise when baking this bread. I increased the amount of dough to compensate for small loaves (using Hamelman's 18 ounces recommendation) but my loaves are still heavy. By my calculations, my loaves should be overflowing — I am using way too much dough but my loaves are still coming undersized  
I used about 765 grams of dough and 1.7% yeast, adjusted by the .33 factor as I was using instant yeast, following Hamelman's recipe. i generally followed Hamelman's yeast volumes (teaspoons) as my scale is not accurate enough to measure the yeast weight when only baking one loaf. I am using a small baking pan (4" x 8").
I did a bulk ferment for 2 hours at 76°F and proofed the dough in the bread pan for 90 minutes in my microwave where the temperature was 76°F. Dough only rose up to the pan lip, if that. Considering how much dough I was using, I would have expected the dough to rise well above the lip. I got some nice oven spring, maybe 20%.
So what do you guys think? what are your experiences? 
My thinking that the problem is probably that I need to replace the yeast or double it up. Or maybe just extend the proofing time. I did a poke test on the loaf and the finger indention did not spring back.
Here is a picture of the baked loaf, not that it will probably not help much: