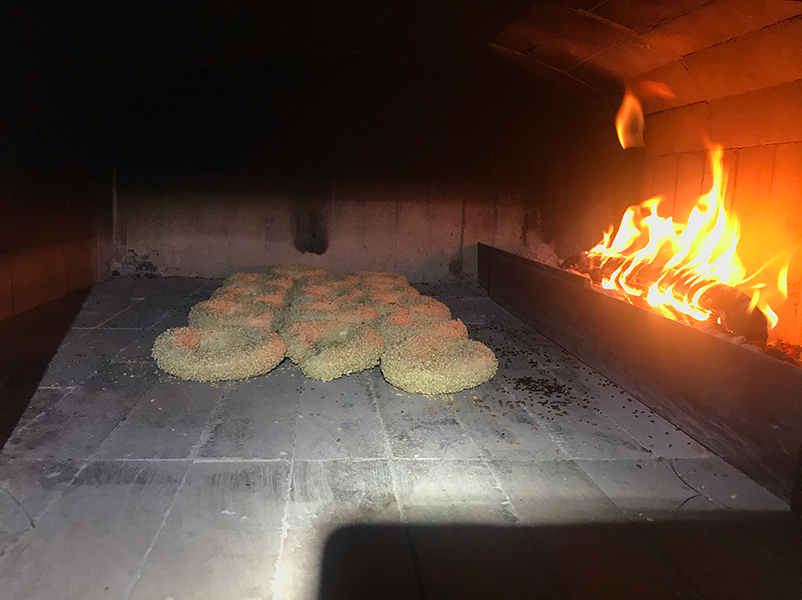 Hello from rural Quebec,
Here are a few pics from today's Montreal bagel bake. The bagel formula is courtesy of apprentice, who kindly posted it here on the Fresh Loaf.

http://www.thefreshloaf.com/node/13104/montral-style-bagels

It is the formula used by St. Viateur's Bagel in Montreal, and the results are excellent. I am not completely happy yet with the consistency, but I'm sure that will come with more experience. The taste is fantastic, and I still can't believe when I bite into one that I made them in my own brick oven.
Dean.