Weird behavior with White Flour
Hello,
I'm three months in my sourdough journey and this forum helped me a lot. Today I decided to join in and see if anyone can shed some light on a trouble that is keeping me from moving forward. I don't know what to do anymore.
The Problem:
Long story short, my starters don't seem to accept white flour.
I do a lot of experimenting with offshoots, maintaining tests for weeks, and they all follow the same dreadful path: the whiter they get, the less active they become. 
They get sluggish (24h to peak) and never raise any more than 30% (normally about 10%). They end up with very tiny bubbles and are a bit liquidy on the top, even with drier feedings (50% hydration).
 This is the best raise I could get from a white starter. 1:2 / 60% hydration / 22h peak at 26°C/78°F :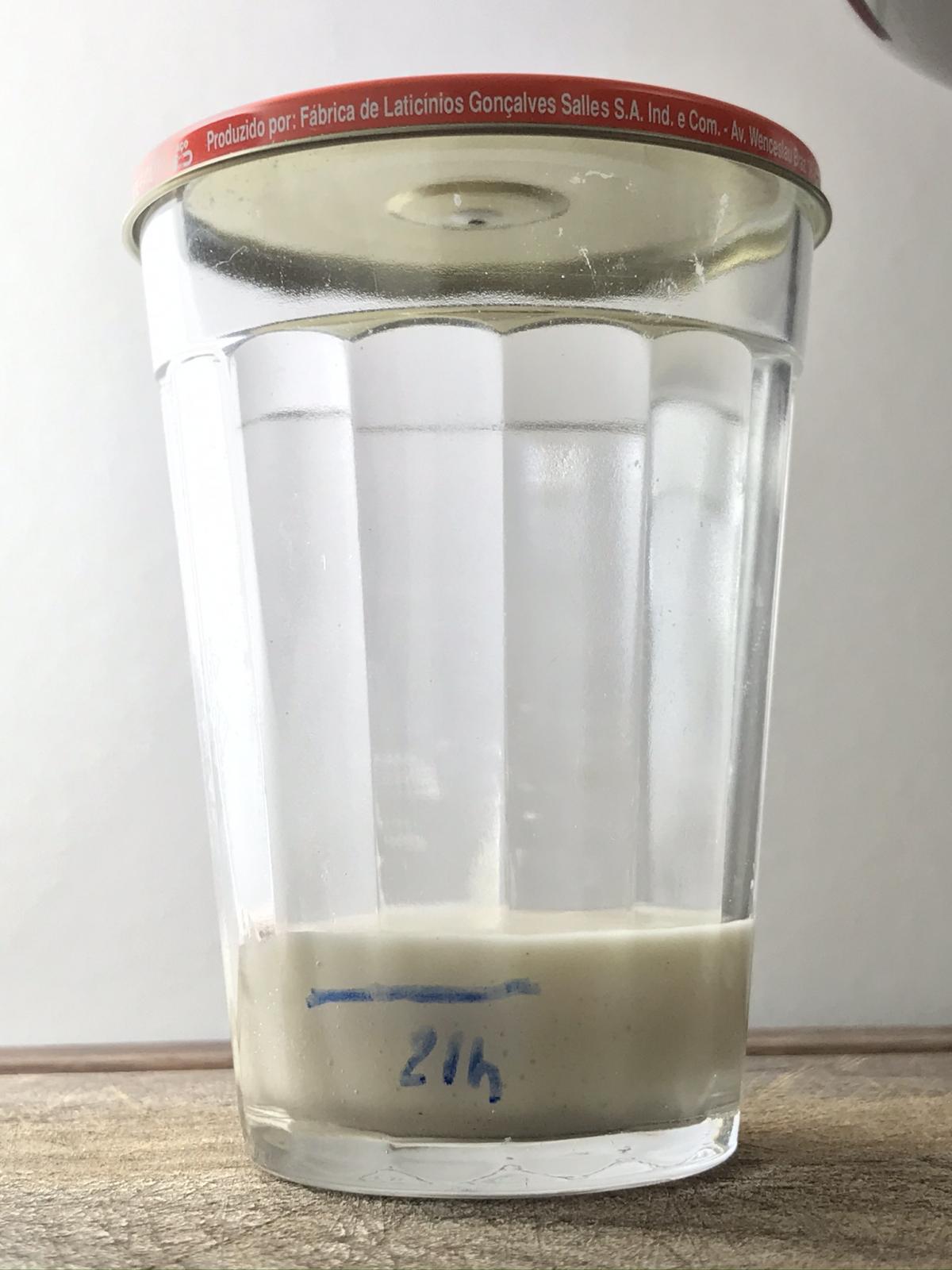 With whole wheat, things are very different. I get them to peak within 9h and they usually raise to about double the volume (never more). But when they go into dough with some portion of white flour, they are not reliable.
These are two different samples made with my healthiest starter, 12h after inoculation. Left is 3 parts AP to 1 part WW at 60% hydration, Right is 3 parts WW to 1 part AP at 68% hydration. Texture at the start was like mashed potatoes on both. At the end, the left one was runny: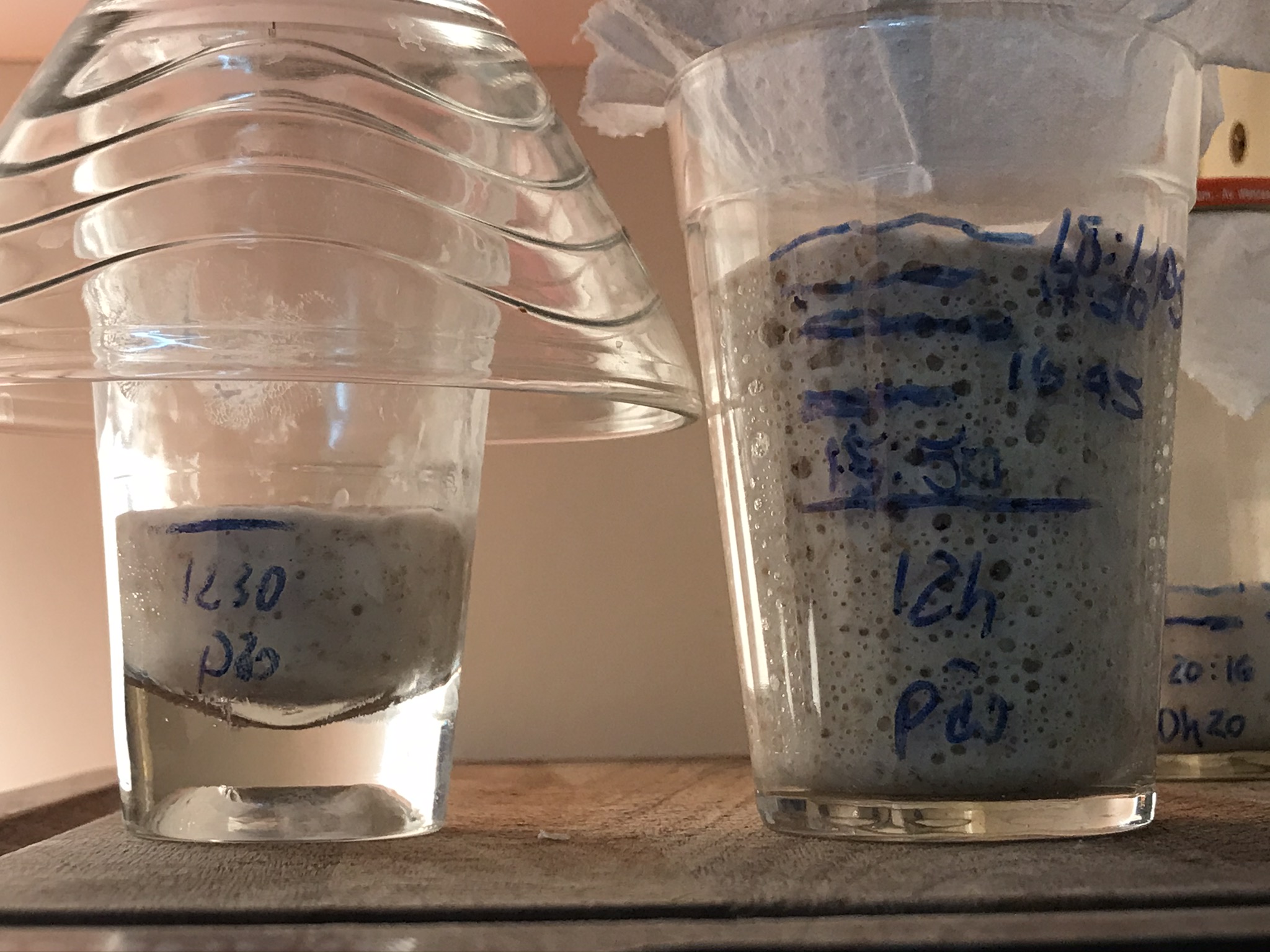 My Starters:
Right now I have two cultures going: 
A 3 months old "Whole" starter that I keep healthy, always fed with good doses of whole wheat (75% WW / 25% AP)

A 1 month old "White" starter that I made with pineapple juice + organic WW and gradually shifted to 100% white flour within the first week of yeast activity.
The starters currently live in my kitchen, inside a cabinet heated by a lamp. The temperature is somewhat consistent throughout the day at 26°C/78°F. 
I feed "Whole" 1:4 with 75% hydration (5g starter + 15g WW + 5g AP + 15g water) twice a day and it takes about 10h to peak.
I feed "White" 1:2 with 60% hydration (10g starter + 20g White flour + 12g water) once a day and it takes 22h to peak.
Things I have already tried:
Changing Flour
I've already experimented with 7 different brands of white flour. In Brazil almost everything is 10% protein Type 1 (AP). There is no strong or bread flour. However, last week I did manage to find a [very expensive btw] 14% protein Type 00 italian imported flour. I am experimenting with it right now but sadly it did not make much difference after 3 days.
Changing Feedings
I tried feeding more regularly: 1:2 twice a day for some days. I tried starving a culture for 4 days and feeding it back on schedule, as I saw someone suggest here. Both did not produce better results.
Changing Water
I use bottled mineral spring water. I have tried boiled tap water, filtered tap water and boiled spring water. No difference.
Adding Honey (!)
Something interesting happened here. Adding a drop of honey in the mixture made it much faster and bubblier. Also, for the first time I saw a white starter double in size. If I maintain the honey, this behavior continues. If I cut back on the honey, the starter goes back to where it was (not much raise) within 2 or 3 feedings.
This reaction to honey made me wonder if the cultures I am starting lack some sort of sugar production to feed the yeast. 
I really want to make bread with larger portions of white flour since the ones I made with whole wheat turned out to be very heavy and chewy. I am still learning the process but I feel this issue with white flour got me stuck and makes me want to quit everything :/
Hopefully someone can provide some insight on the issue..