Uneven proofing / dense crumb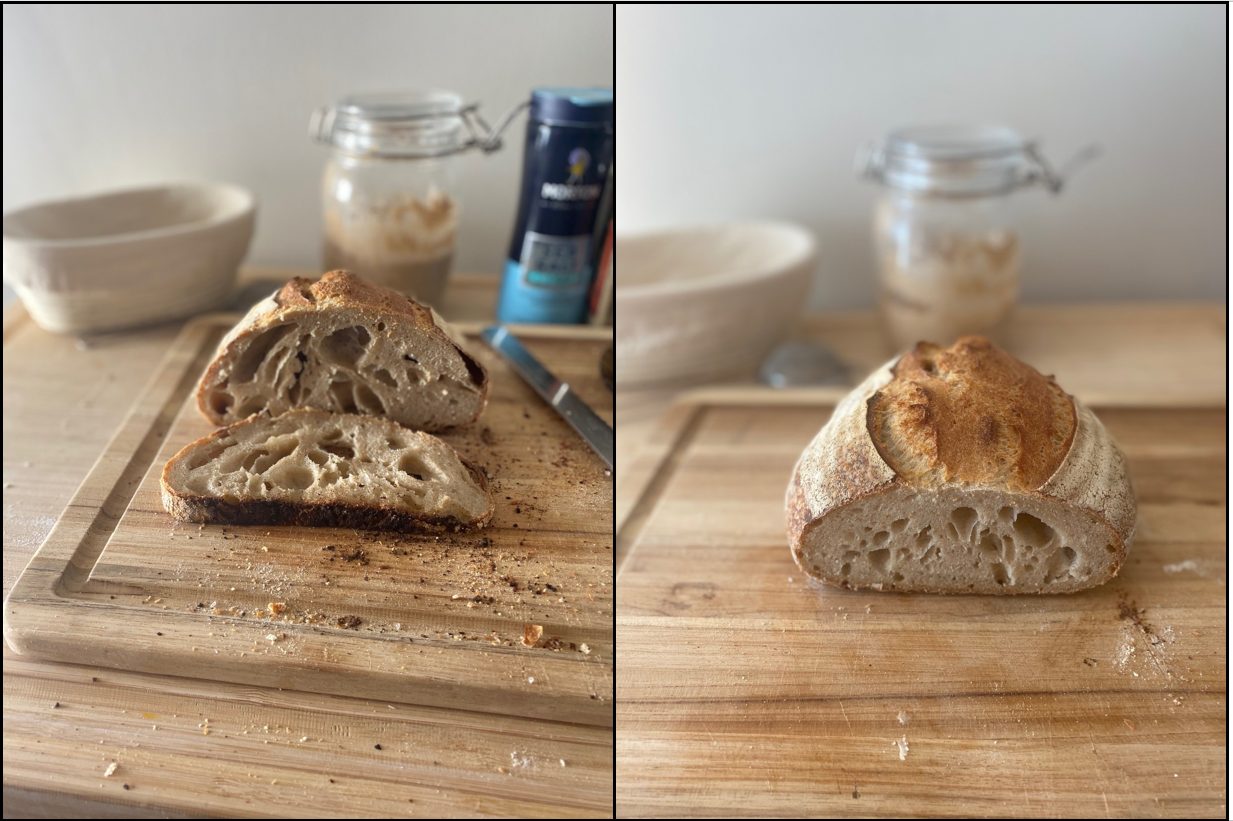 Hi Everyone,
I am new to sourdough baking and looking for help to improve my bread. My loafs are delicious and crispy on the outside but I struggle with an uneven proofing (big bubbles) and crumb that is on the denser side (see picture attached). 
I have moved down to lower protein flours for the bread to fix the problem and I am now using King Arthur all-purpose flour (11.7% protein). I have an active starter (doubles in 4 hours) based on King Arthur Organic Whole Wheat (14% protein) that I feed at 100% hydration. 
For my bread I use 70% hydration. Steps followed:
-Autolyse my flour and water for at least 1 hour
-Add 20% starter, 2% salt and teaspoon of honey
-Bulk ferment with frequent stretch and folds for 3-4 hours at 75 - 80 degrees
-pre-shape and shaping at which I am getting better each love (starting to look like youtube bakers)
-Final proofing usually overnight in the fridge or an extra 1 - 2 hours at room temperature depending on my schedule
-Baking in dutch oven preheated at 550 degrees for an hour. First 15 minutes with lit on, remaining 25 minutes without lit. I bring down the temperature to 450 when I take the lid off. 
I have tried different flours (King Arthur bread flour, and mixes with 10% whole wheat), different hydration rates (moved from 80% to 70%) as well has varying my proofing times a bit but the problem seems to be consistent.
Any tips on what I should try first to fix the problem?
Thanks for your help.
Manu