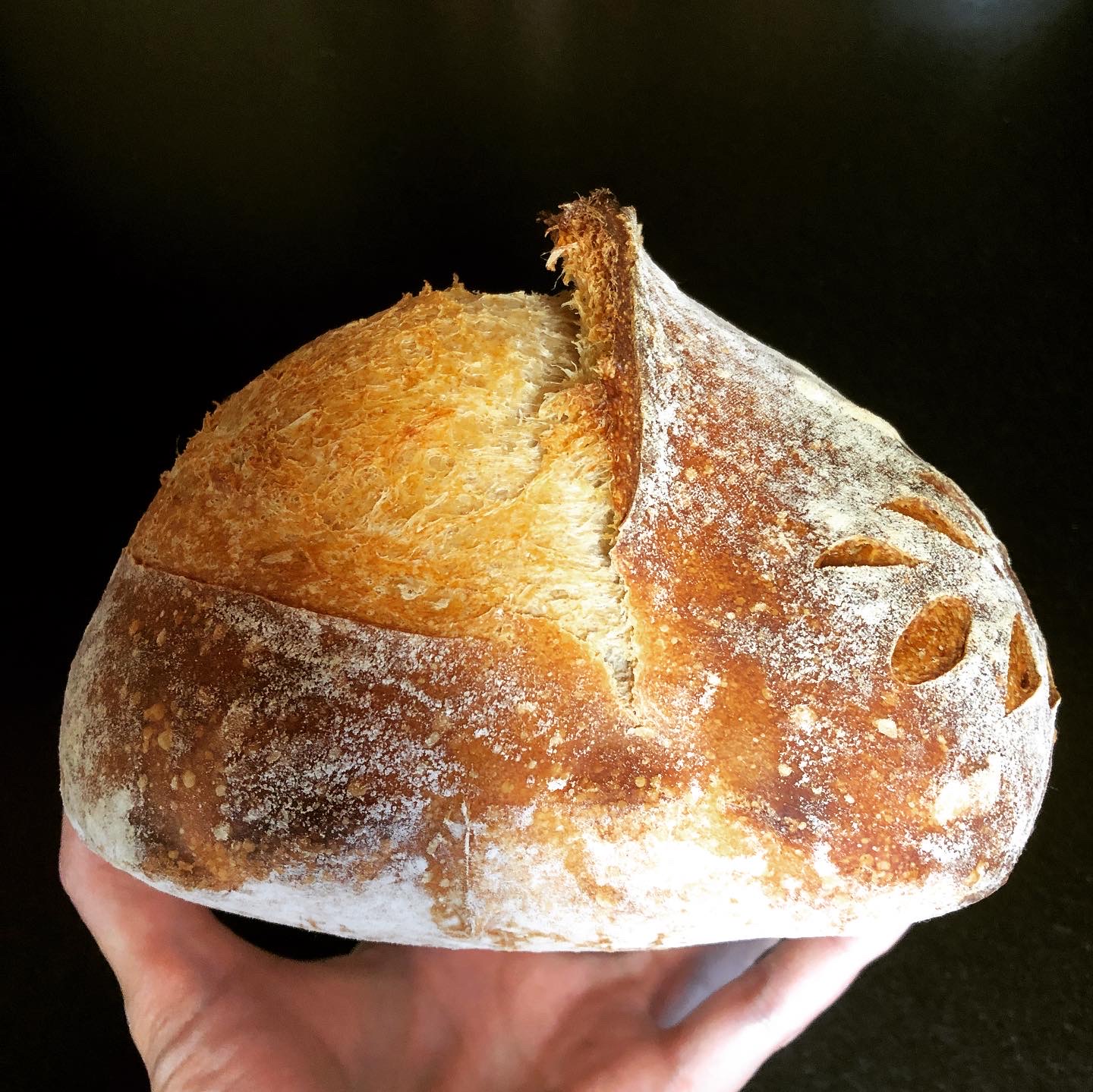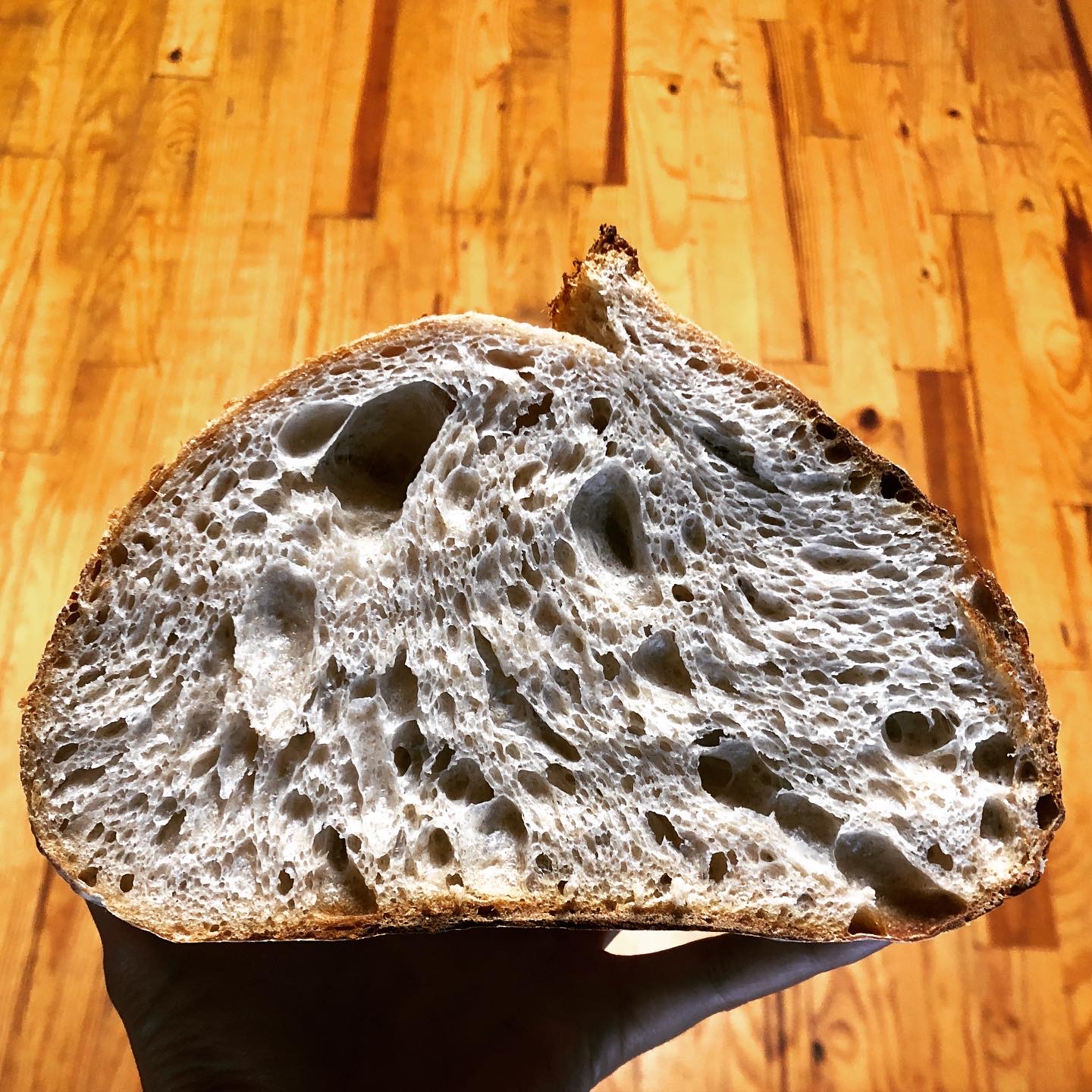 Hi everyone,
I've been baking for about a year and a half now, and I've finally stumbled upon Kristen's "Fullproof" basic sourdough recipe. As you can see, it's producing a loaf with some serious spring! But now I'd like to work on the crumb. I'm not displeased with this crumb in any major way, but I'm now at the point where I'd like greater control over the outcome of my breads, and it would be great to be able to open this crumb up and even it out just a little bit. I'm not sure how to go about doing this. I'm super gentle when I shape the dough (I'm shaping into boules) and so I am thinking, maybe, that the difference lies in my starter. I don't do Kristen's whole big feeding routine. I keep about 40g of 50/50 WW/KA Bread flour starter (100% hydration) in my fridge of which I pull out about 15g and feed 1:2:2 or so the morning I want to make the dough. I let it rise warm (84 degrees or so) until more than doubled, about four hours. Then I follow Kristen's recipe more or less to a T:
255g KA bread flour, 70g whole wheat flour 
65g levain
253g water
8g salt

All the following done at about 75F:
Mix flours and water, let sit for four hours
Add levain, mix, let sit half an hour
Add salt, mix, let sit half an hour
Four way stretch and fold, let sit 45 min
Laminate, let sit an hour
Coil folds on the hour until six hours from addition of levain (usually 3 coil folds total)
Tip out, shape, directly into basket, let sit for about a half hour, then into fridge overnight (my fridge is a little warmer than 38 degrees so it does rise a touch in the fridge)

Baked the next day straight from fridge; 450F for 20 min covered in cast iron pot then 12-13 min uncovered. 
Any insights on how I might get a more even distribution of slightly larger holes would be appreciated in the extreme. Many thanks!!
~Kim