Faint yellow spot on top of sourdough starter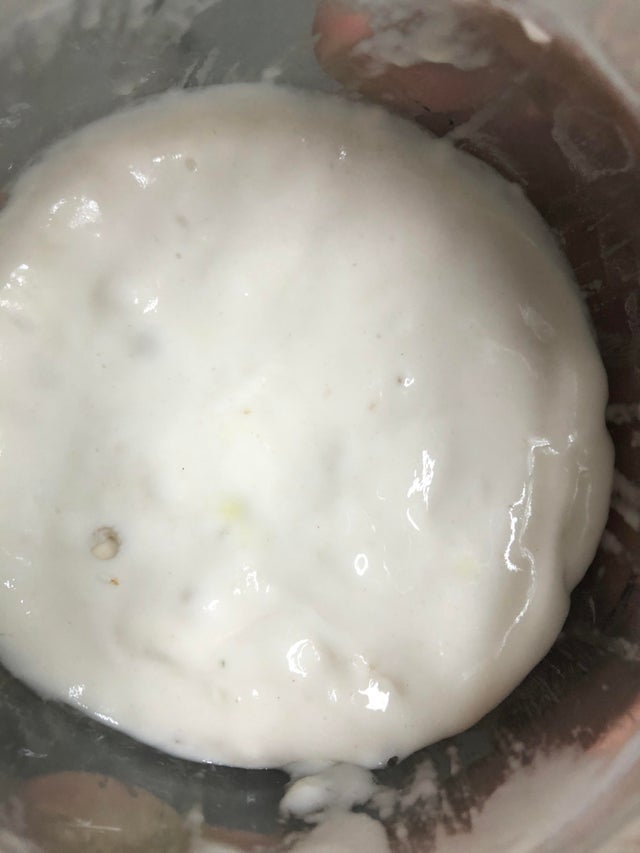 Hi! I'm new here so apologies if I am posting improperly. 
I fed my 2 month old sourdough starter about 6 hours ago. Upon checking just now, I noticed there is a yellow spot on top of my starter. Is this mold? Has it gone bad? 
I also fed (1:3:3) it with AP flour because I ran out of my usual whole wheat flour. 
Any help is appreciated!