Oven Spring h e l p please
Hello Fresh Loaf Community -
Like a zillion others here I have been bitten by the sourdough bug after years of successful no knead bread baking using commercial yeast.
No matter what I do, with the exception of one bake, my loaves all turn out on the flat side.  I am certain that my starter, which I made myself back in March is strong.  I keep it in the fridge, and I feed for at least 2 days, 3x a day at around 81deg.  It easily expands to peak regularly at 2.5x or sometimes even 3x.
I keep wondering if I am over proofing......but maybe I am under proofing.  I do know that even after I stretch and fold, coil fold, etc., the dough frequently has a tough time keeping shape.  It starts tight, but then goes slack.  I will admit, that I am probably mixing up too many variables each bake in search of an answer by cycling through the recipes below, adjusting hydration to less or more, etc. etc.  Hard to be patient.
I have tried these recipes -
No knead - this does not seem to work well with sourdough.
Regular Chef ( a variation on Tartine Country Loaf)
Lake Champlain Sourdough - Trevor Wilson
Full Proof Baking - this is the one the worked one time.....
Any help would be appreciated.  Photos below of all the flat loaves.  and the one good one.
FAILS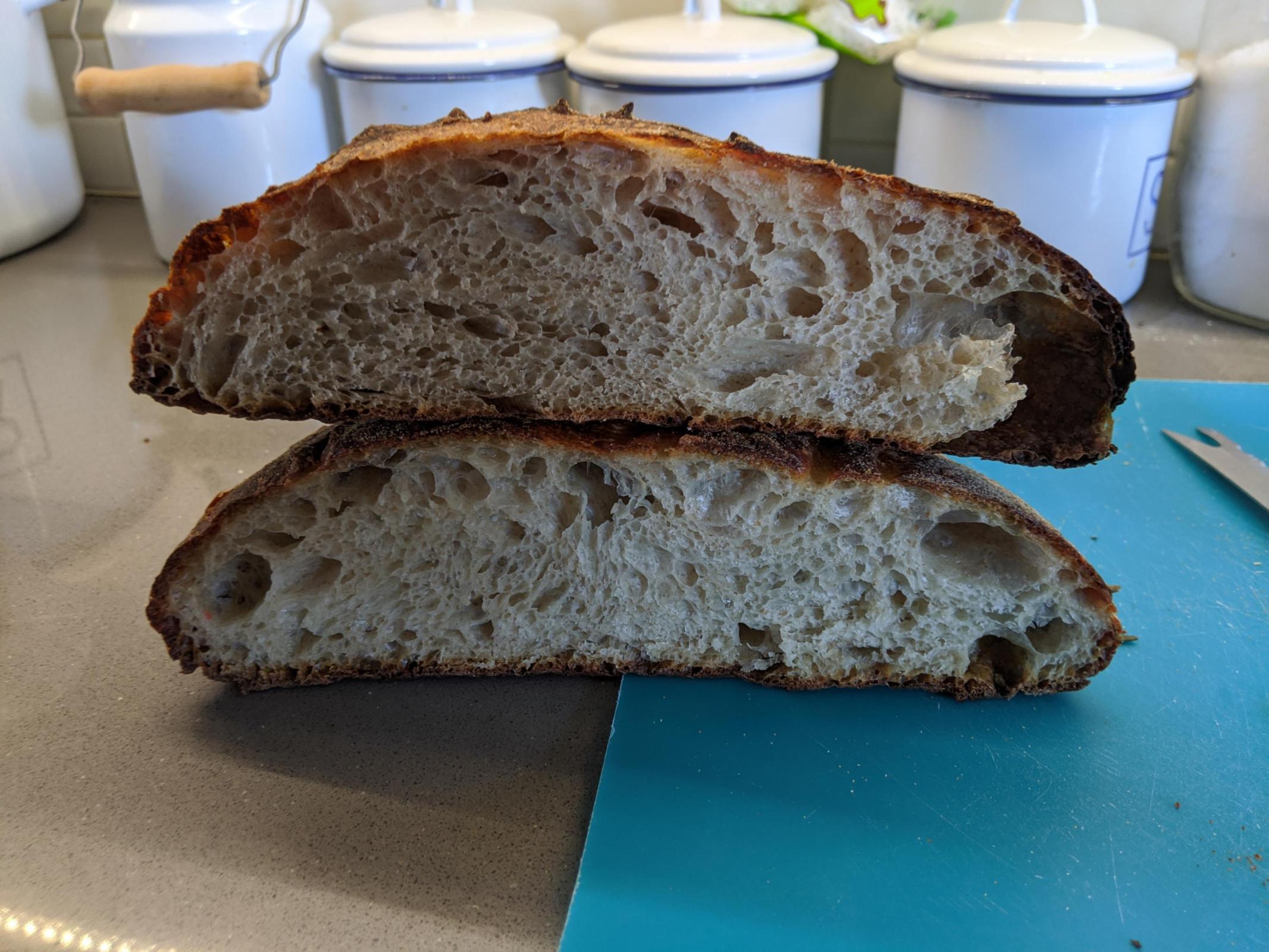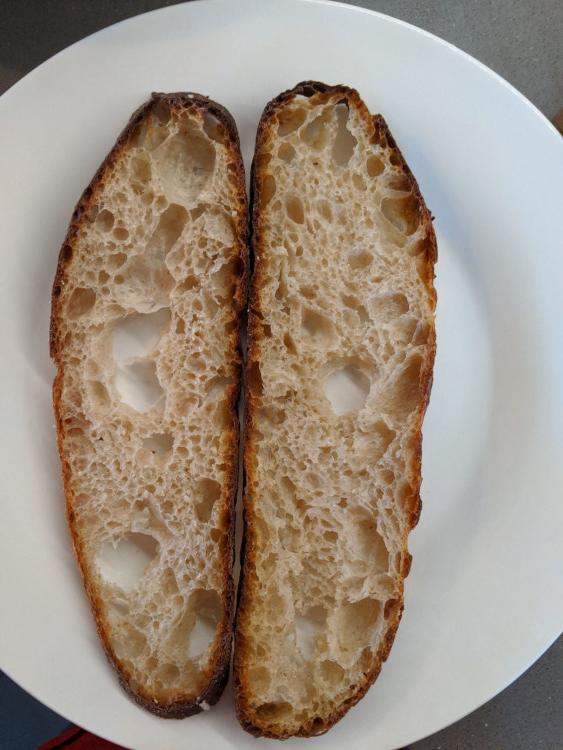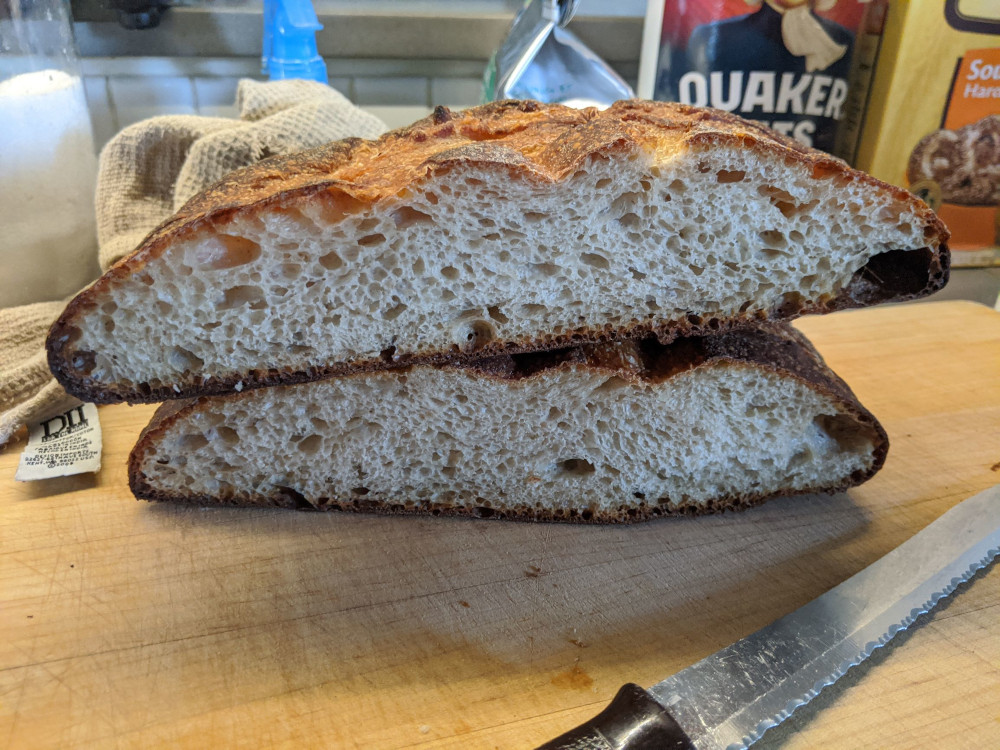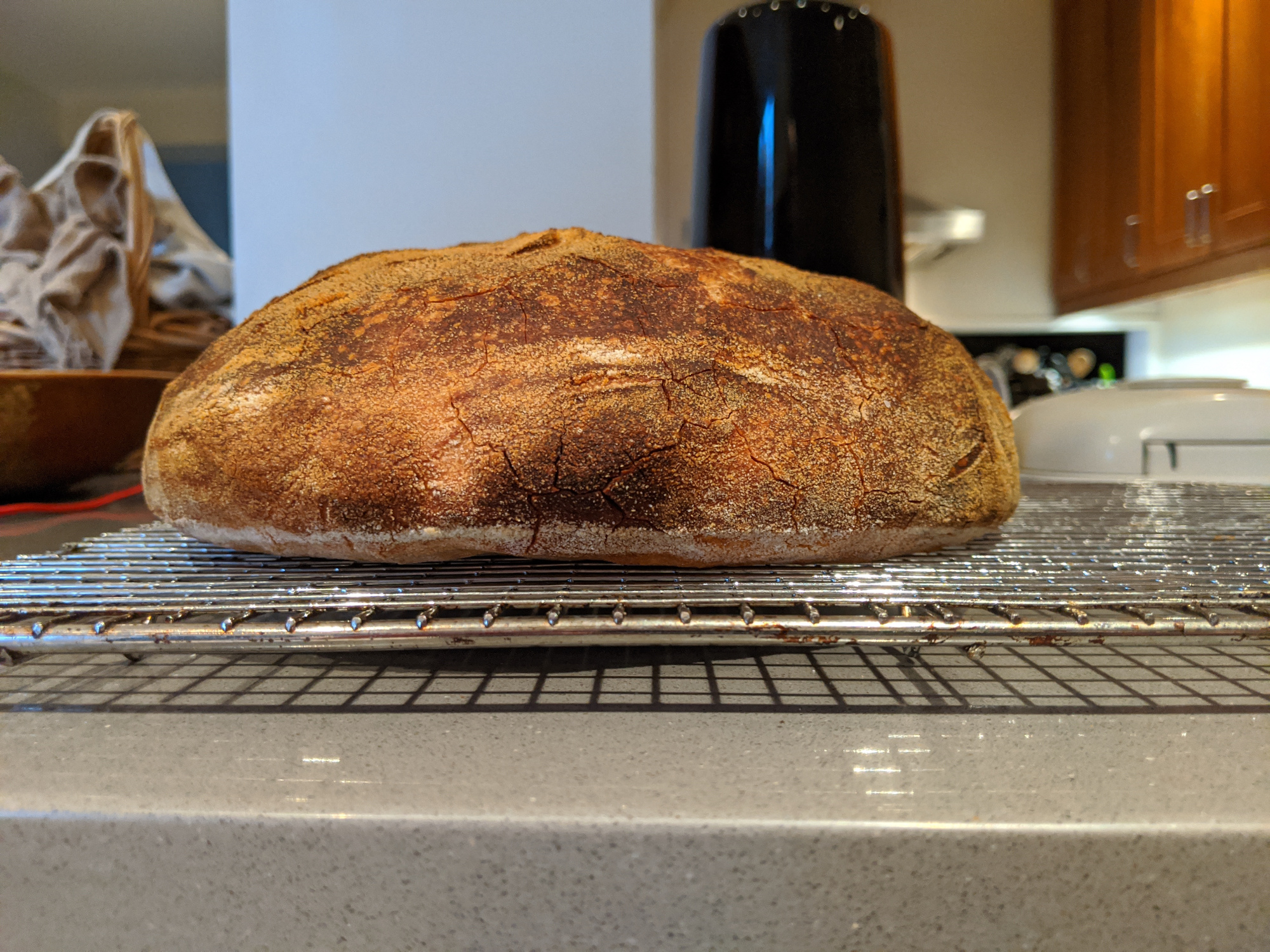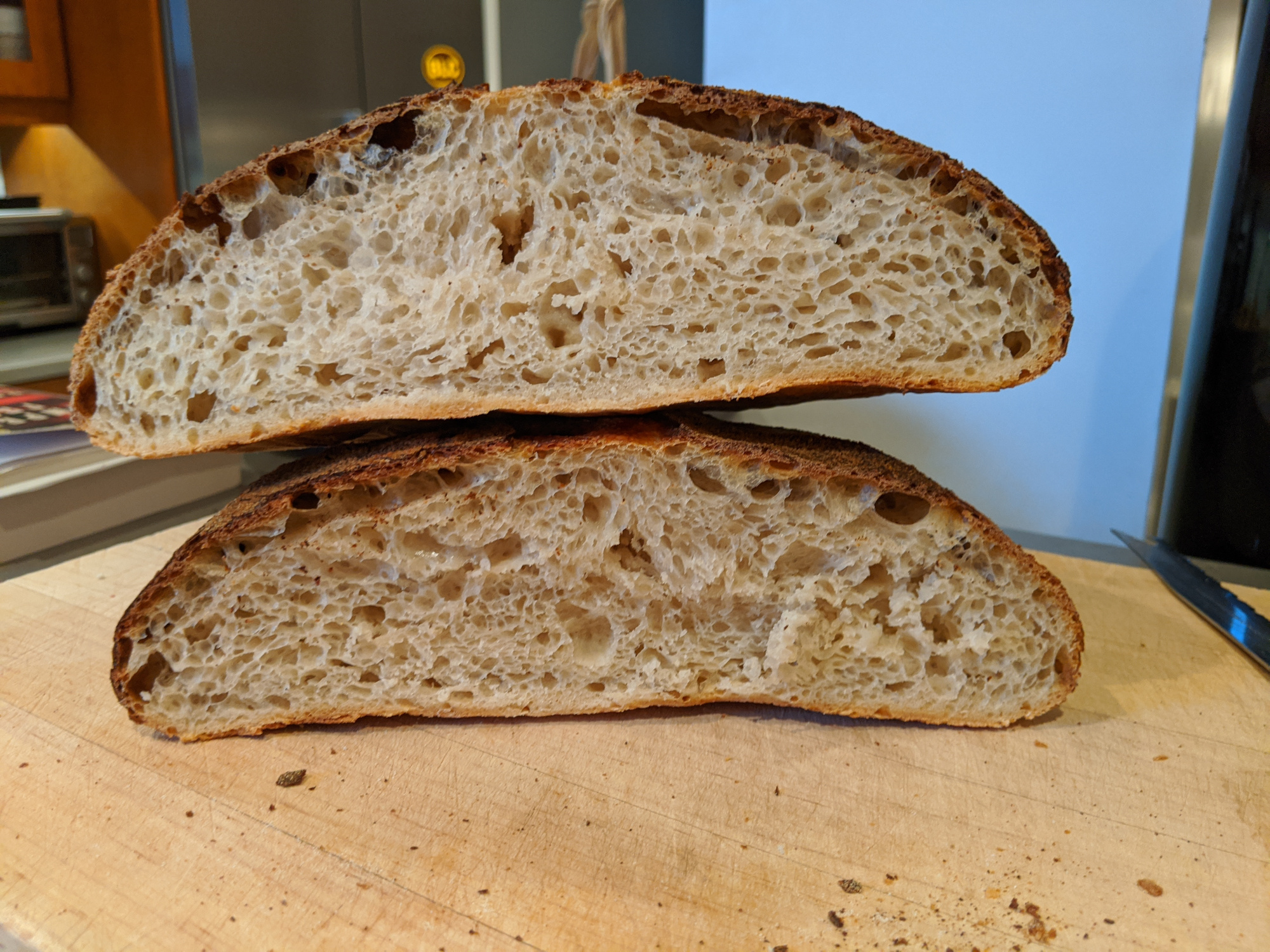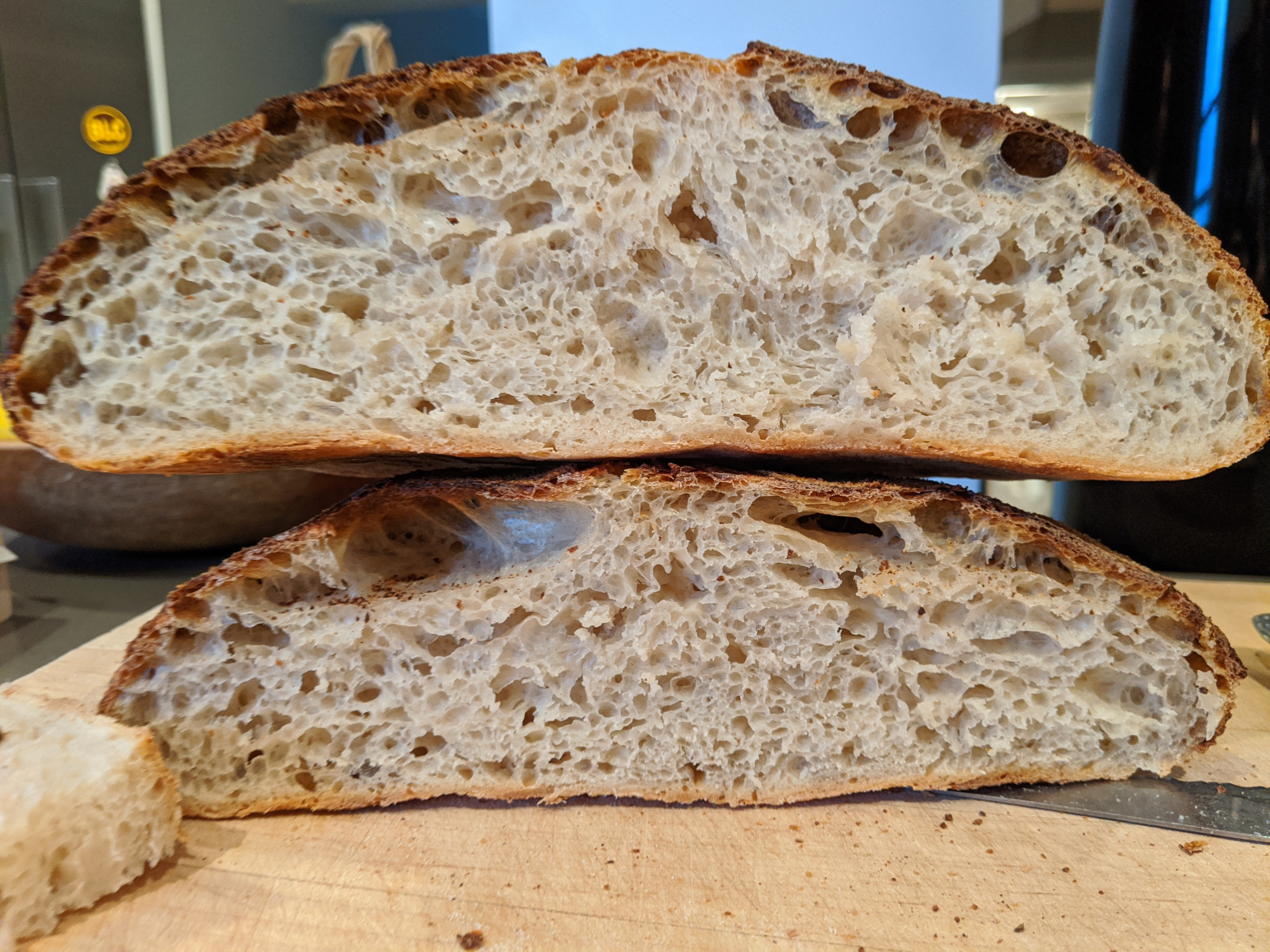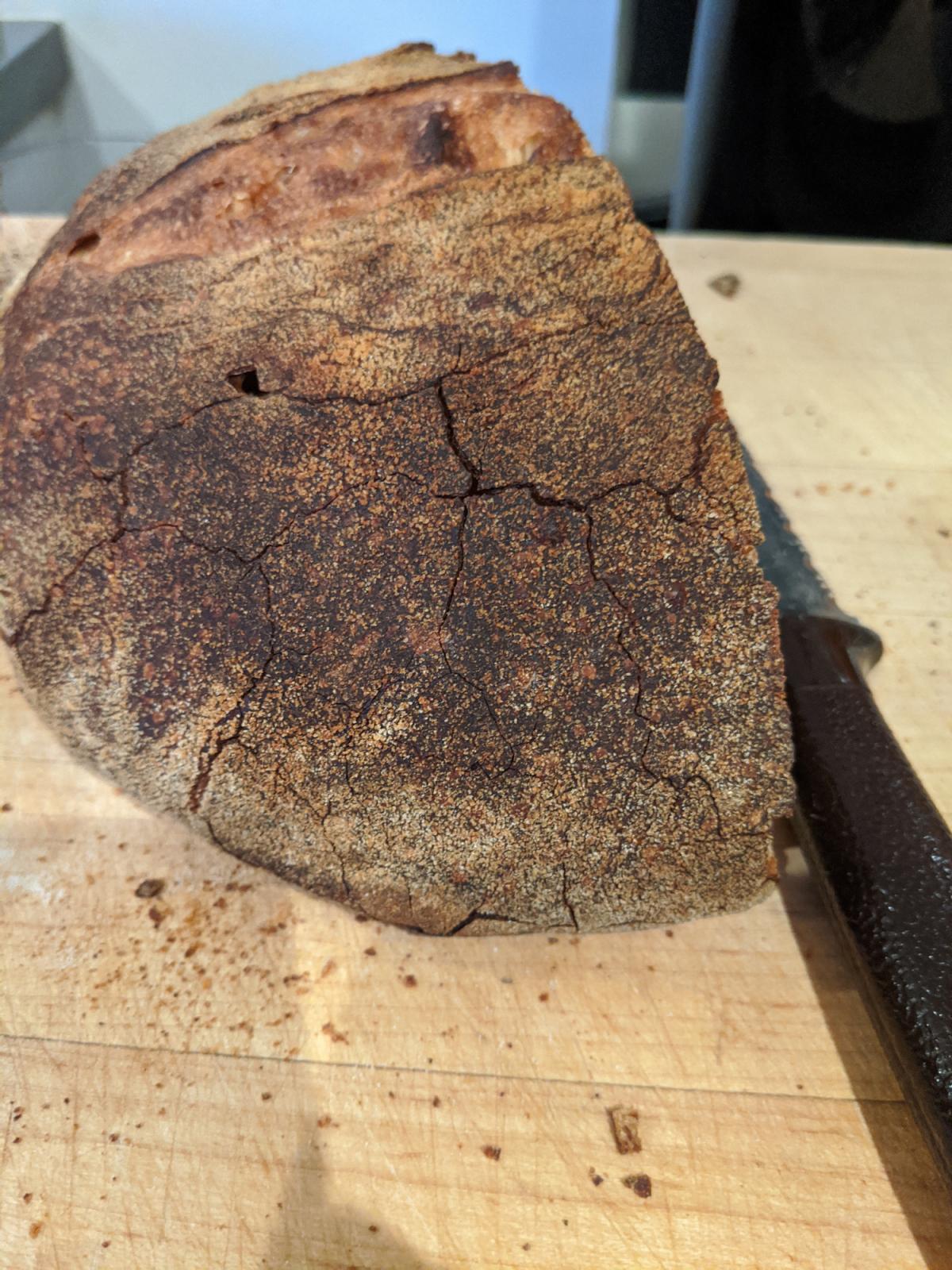 GOOD BAKE, though crumb not large.  Good spring.