Dense and flat sourdough bread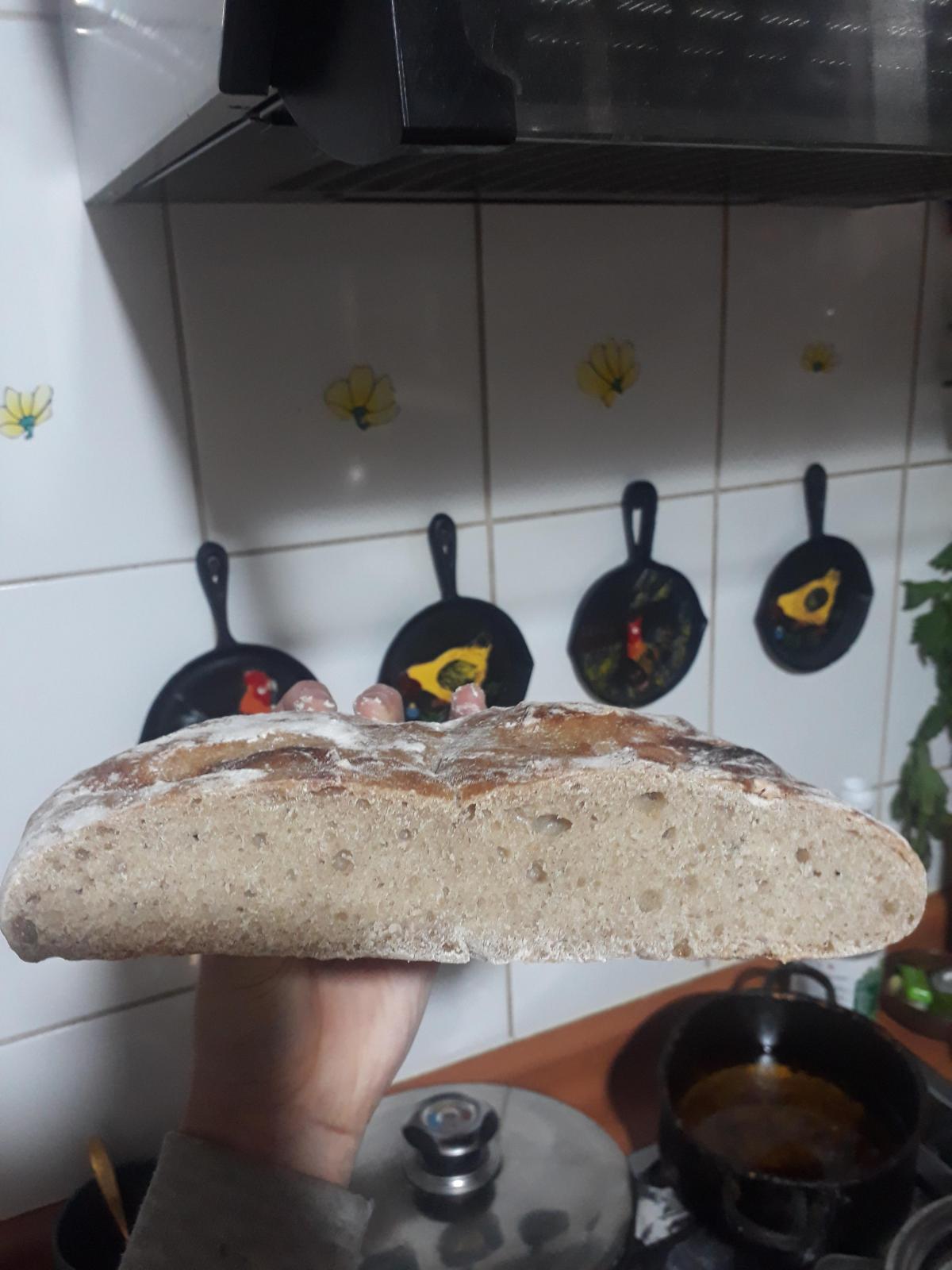 Hi! I am very frustrated! 
I baked my second loaf today and got terrible results, it turned out very very dense, i'd even say gummy, and flat. I followed Tartine basic country bread recipe and here are the details for my starter (which is 3 weeks old): 
I used to feed it once a day in a 1:2:2 ratio (50g starter, 50g/50g rye and AP flour, 100g of slightly warm water) until I saw that it was capable of doubling in size. Then I switched to a 1:4:4 ratio (with 25g starter) and, since I bake once a week at most, after 2 hours after each feeding I put it in the fridge for a week until I feed it again. 
I think it's important to say that while it is capable of doubling in size and shows plenty of activity it takes a long time for that to happen, I would say 12-14 hours, though I've always thought that it's because I live in a very cold country/house, correct me if I'm wrong! please. Is that necessarily true? or does it mean that my starter is too weak still? 
Anyways, I took my starter out of the fridge the day before baking and fed it, 12 hrs after its feeding it had doubled in size as usual, so I took out 50g of it and built my levain with 40g of rye flour, 40g of AP flour and 80g warm water. I gave it 12 hrs to rise while I slept.
In the morning I saw that it had doubled and that the top was dome like, so it was still rising. Don't know if this is important but it just smelled like flour and water, and didn't have the tangy smell my starter usually has. I did the float test and it passed it without any problem.
After this I just followed the recipe and was very careful. (750g water, 900g bread flour, 100g rye flour, 20g salt) Also, between each set of stretch and folds I put the dough in a warm environment (26°C).
Everything seemed ok but I had very few bubbles on the surface of the dough. Then, when I put it in the DO for the first 20 min (lid on) I had no oven spring :( and for the rest of the time (25 min) the bread rose very little, although it browned really nicely and the crust was nice too. 
Sorry for making this so long but I wanted to give as much detail as possible. What do you think I should do? it makes me very sad lol. How can I strenghten my starter? I don't know what to do haha