Huge tunnel at the bottom of my sourdough!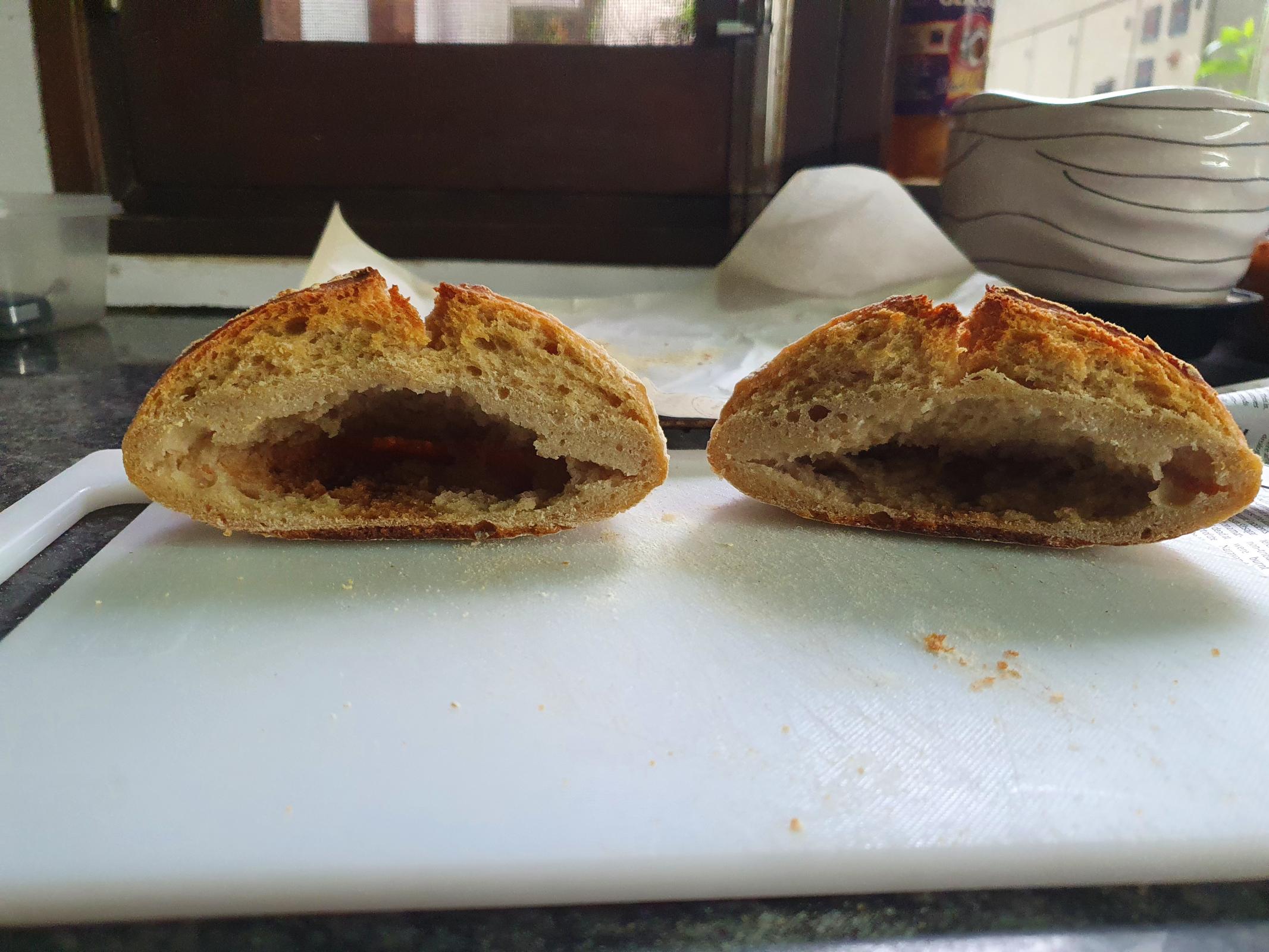 Hi,
I've been reading a lot of posts on this forum and have really appreciated all the help and advise offered!
I've been trying to make sourdough and had a peculiar problem on my second try. The dough developed a huge tunnel at the bottom.
My recipe is below:
All purpose 160 gm
Whole wheat 40 gm
Levain 40 gm (100% hydration and passes the float test)
Salt 4 gm
Water 133 gm
My kitchen is at 95* F and so the dough tends to proof quite quickly. I autolyse for 45 mins, then did 3 stretch & folds in 15 mins intervals (longer intervals have led overproofing due to the heat), preshaping after 15 mins and shaping after 10 mins. I'm new to all of this so my shaping capabilities are limited.
I proofed over night for about 15 hours in the fridge and put it straight to bake in a pre heated dutch oven at 450* F.
Any clue where I've gone wrong? Really really appreciate help on this!