Sourdough starter no longer raising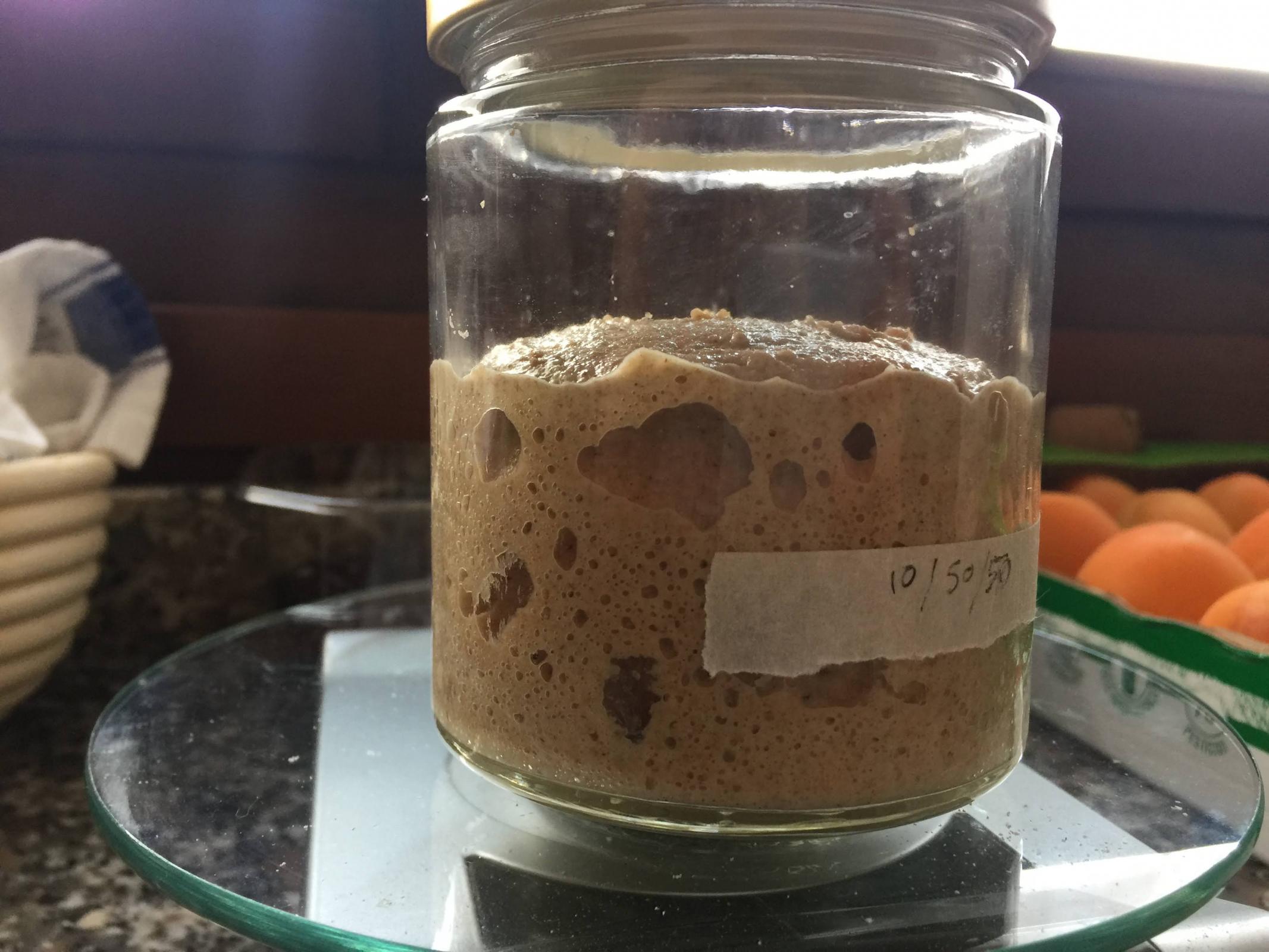 Dear all,
first time poster here so let me take the opportunity to thank you all for the incredible help I've received from this forum already.
A month and 2 days ago I began my sourdough journey. I got a starter going and to my surprise it worked really well on a first try (Rye flour, 100% hydration). Back then kitchen temp was 21-25C / 68-77F , I'd retain 10g starter and feed it 30/30 for a 60g starter to use in a 300g mix (I try to bake daily for my parents and one small loaf is enough for them). I feed it once a day in the morning 8am and start mixing in the afternoon at ~2pm, done baking by night so that bread has properly cooled and is ready for the next day. At some point I started baking larger loaves for two days at a time and changed the feeding to 20/50/50, but same schedule and same results.
This worked really well, almost too well at times, with starter tripling within 6hrs and passing the float test no problem. Loaves came out ok every time, altho I think I could have gotten more oven spring, but that's a problem for another time.
The issue I'd like some help with is that a week and a half ago I went two days without feeding the starter (it stayed on the kitchen counter) and things went sour from there :P. I assumed that I'd need maybe two days to bring it back up, but no matter what I tried, it raised, even with quite a few bubbles, but never in the same amount of time. Coincidentally the temperature also changed and shoot up to 30C/86F, however if anything I'd expected this to make it raise faster, but what I'm observing is the exact opposite. In desperation, thinking maybe it was a lost cause, I just used it all into a tasty but very flat loaf and took out some of the initial one from the fridge.
I took it out yesterday morning, took 10g, fed it 30/30 (tap water, didn't warm it up at 35g as usual given high kitchen temp) and within 12hrs it had doubled nicely. Since it seemed so promising last night I fed 20/50/50 to see if I could bake this morning, however it's only now, at the 12hrs mark, that it's finally doubling.
Based on everything I've read this isn't right and the doubling should occur within 5hrs, especially at this temperature. The starter looks great to me, tho, see picture. What am I doing wrong? does this simply mean that the starter isn't strong enough? should I just take 10g out and repeat the 50/50 feed?
My big doubt is that I did that with the one I had forgotten out, did that for an entire week, and it never came back. In contrast in a week I had a perfectly working starter when I began from scratch, it doesn't seem right that it takes longer to revive a sleepy starter than making a new one.
what am I missing?
thanks again for all your help,