Changed home troubleshooting - where to start?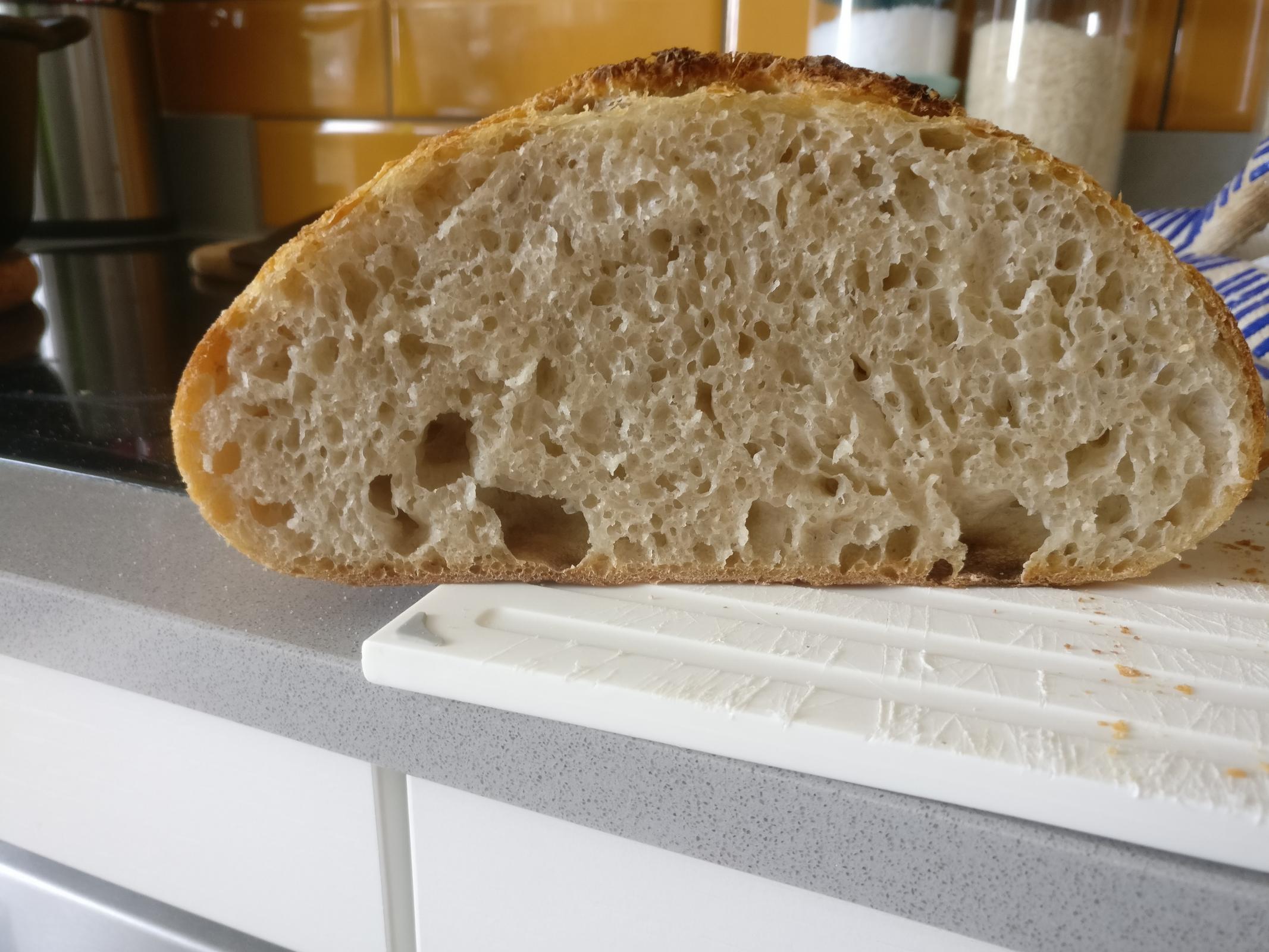 Hi all,

I live in the UK and have recently moved homes. Before, I was baking a 70% bread that I was very happy with, with a good over spring and crumb. Now I am finding my bread has a decent crumb, but the scores open little and oven spring is poor (photo attached). I feel like I am missing a trick in the new place and don't know how to start troubleshooting variables, so I was hoping I could ask for advice here!

I'm trying to figure out what on earth may have caused this change. Some thoughts I have had:

I'm using slightly different wholemeal flour now (I may try to acquire some of the old stuff I was using previously! I know it sounds silly as I only use 25g, but it feels like the previous stuff absorbed a lot more water and led to a stronger dough.)
The kitchen in the new place seems much warmer. I've tried to adjust for this by using water at around 26-28C instead of 30-32C in the recipe. This seems to give me the correct Final Dough Temperature of 25-26C.
New oven: I'm working on getting an oven thermometer but haven't yet had the time! It seems a much steamier oven but I anything that would be a good thing!
Different water: my understanding is that if it's potable, it's fine for bread, so I've discounted this for now.
Different baking vessel: I'm still using a dutch oven that I've had success with before, so I've also discounted this for now.
Different scales: I don't know that the scales I have in the new place are as good as those I had before.
Shaping and scoring: Maybe it's that I've picked up some bad habits?

How can I start testing these ideas? Is there something else I've been missing? Any thoughts would be massively welcome!

For reference, the recipe I've been using:

Feed starter twice day before, at around 12 noon and 11pm: 10g old starter, 50g water at 30C, 50g rye flour
Leaven: mix 20g starter, 100g water at 32C, 100g wheat flour. Leave for 8-12 hours
Autolyse 400g white, 25g wholemeal, 275g water at 30C for 45 mins.
Add 150g leaven, 10g salt, mix for about 10-15min by hand until it windowpanes (I mix using Rubaud method)
Bulk ferment for 3-4h, stretch and fold 4-5 times 30 minutes apart for the first 2-2.5h.
Pre-shape once (or twice if I've done the first one badly!) and bench rest for 20 minutes, then shape.
1h on kitchen unit in a banneton, retard overnight in the fridge.
Bake next day in a dutch oven at 250C for 15 mins, 230C for 25 minutes. Lid off after 25 minutes.