Starting to Get Frustrated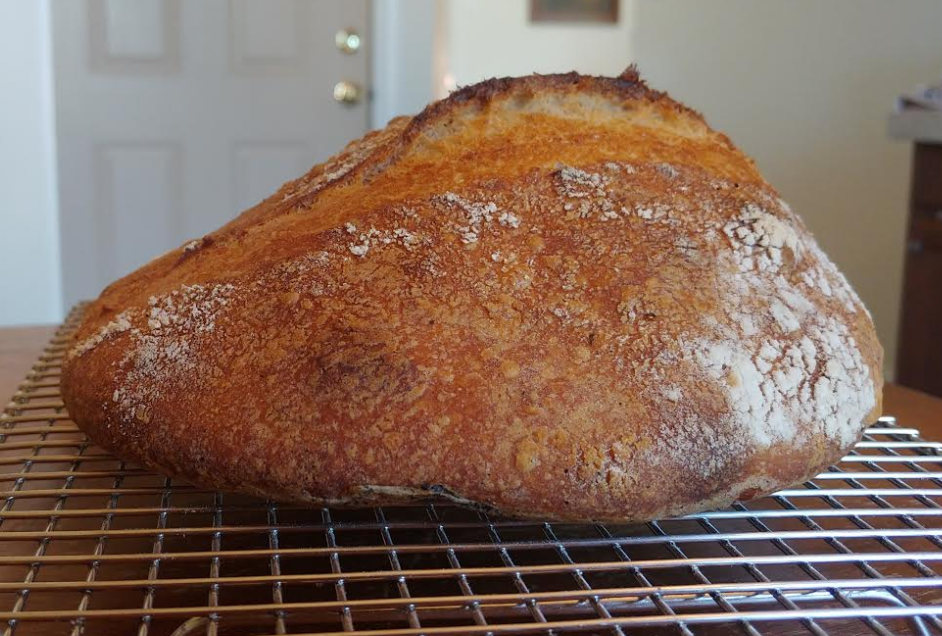 Hi Everyone - newbie to the site here. Been baking bread for almost 3 years, and started to have some issues about two weeks ago. I lost power, fridge temp was too low, everything was overproofing, apartment was too warm - basically everything that could go wrong went wrong. 
I'm trying to get my mojo back, and I just can't do it. I've attached pictures of the bake I did this morning. It's like a little volcano.

389g KA Sir Lancelot
100g KA AP
86g Castle Valley Mill Whole Wheat
506g water
12g salt
81g starter

1.5 hr autolyse, 4 hour counter ferment @74F (with stretch & folds and lamination), 13 hour fridge proof @38F, bake at 550 for 15 minutes (klosh on), 475 for 15 minutes (klosh on) and 475 for 15 minutes (klosh off).

Using tartine shoelace shaping method, dough ball feels tight when it goes into the banneton.

Please help - I'm losing my mind over here.