Hello bakers

This is my first post on the forum, so I would like to acknowledge this wonderful community for sharing its knowledge and experience with everybody - it has been instrumental in my bread baking journey so thank you all!

I have been baking whole wheat sourdough breads for a couple years, but recently I have switched to white wheat bread to learn something new.

I am trying to master Chad Robertson's basic country bread, but I am struggling to maintain consistency in the crumb between each bake. 

I often get a mixture of dense areas with larger air pockets, for example: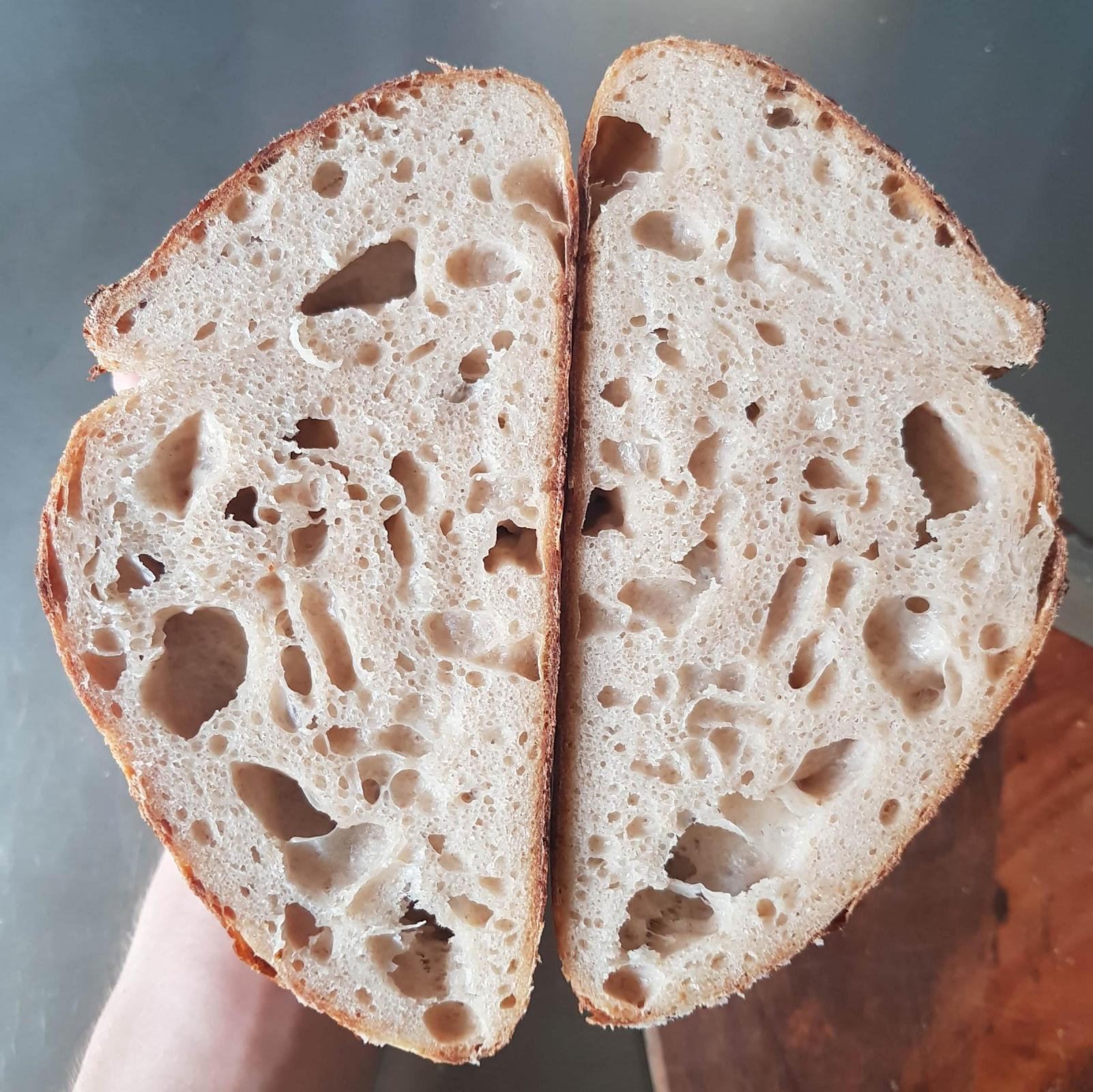 Above bread was baked according to the recipe in the Tartine Bread with couple exceptions:

  * Starter: 100 g (100% hydration, 85% bread flour, 15% whole rye)
  * Flour: 450 g strong flour (le 5 Stagioni gold), 50 g whole wheat flour
Dough temperature during fermentation: 79-81F.
3 ½ hr bulk proof with 6 s&f, 1 hr counter final proof, overnight retard in a cold fridge (1C / 34F), bake directly from fridge.

Is the above crumb a result of under/over-proofing or very strong flour (14% min. protein)?

Should I let the final proof go for 2-3 hours before placing the dough in 1C / 34F fridge for overnight retard?