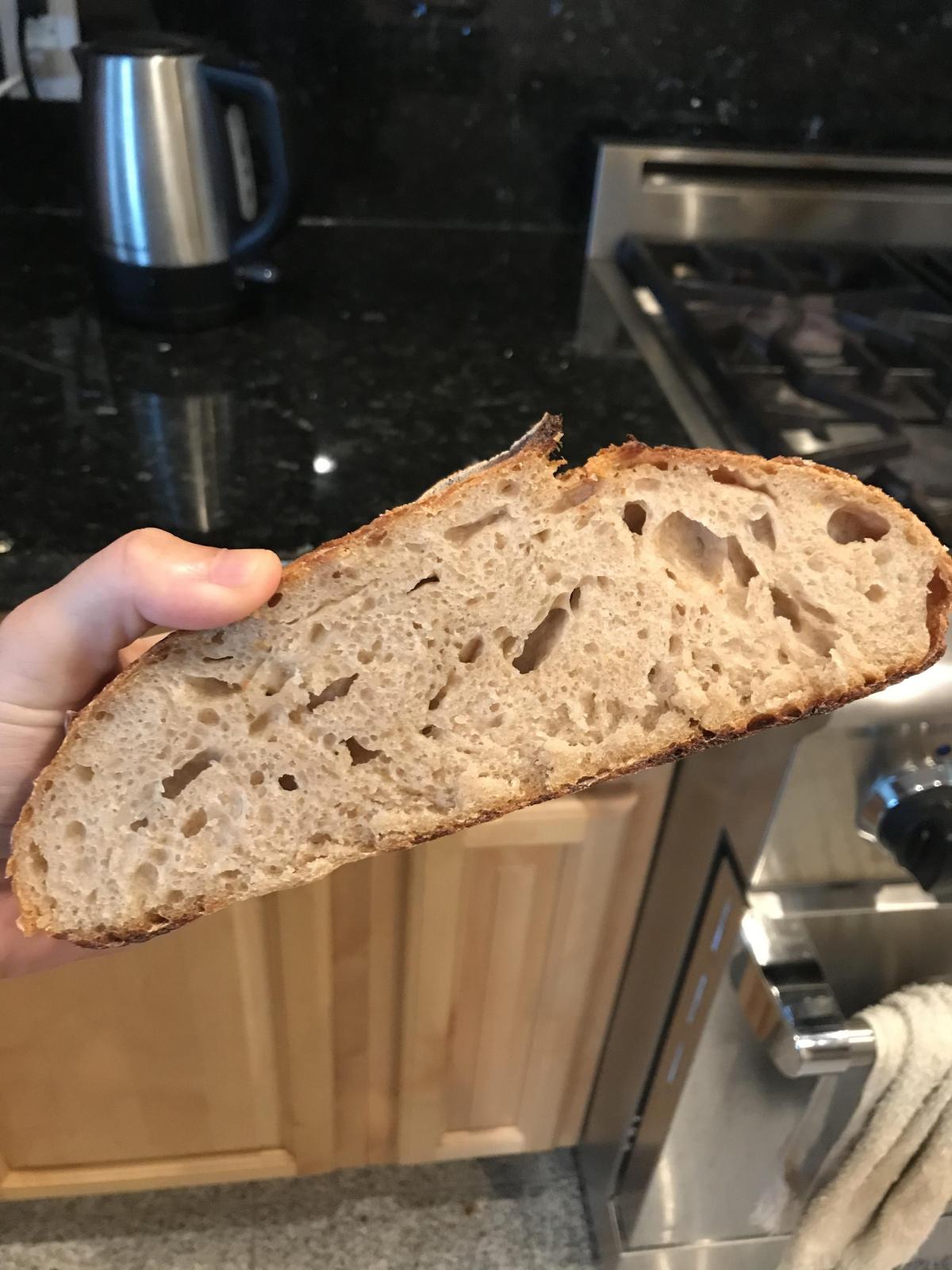 So this is my loaf at a 65% hydration. 
My levain is:
20g starter
60g whole wheat
60g water
and I let that sit for 10 hours
My dough recipe is:
500g bread flour
325g water
125g starter
11g salt
I autolysed for two hours then added in my starter and incorporated it. I then let it rest for 30 minutes. Then I added in the salt and vigorously slapped and folded it for a good 5 minutes. I let that ferment in a diy "proof box" with a temperature of 90F for 30 minutes and performed a total of 4 stretch and folds every 30 minutes. I then laminated the dough and let it rest for another 30 minutes. I then did 2 coil folds every 30 minutes. I then let it sit for 1.5 hours. Then I preshaped it and let it sit for 30 minutes and then final shaped it and let it ferment in the fridge for about 12 hours. The total bulk fermentation was 6 hours. I preheated my dutch oven at 475F for an hour and steamed it for 30 minutes. I then removed the lid and lowered the temperature to 450F and let it get some colour. I'm not really satisfied with the oven spring or the texture of the crumb. It is quite wet and gummy. How would I fix this problem?