% of SD Bulk Fermentation
Just watched Zune's (Food Geek) latest YouTube video. In the video he mentioned that for that particular dough a 25% rise was an indicator to terminate the BF. That statement got me to thinking...
Should we consider our SD BF in a similar way that our starters and levains has a "lag stage"?
It is much easier to see growth and evaluate the percentage of rise in a jar with a starter than a mixing bowl and a bread dough. But anyone that has watched their starter or levain knows that there is a lag phase (a time of sluggish or apparent inactivity) before the culture starts to show signs of growth.
It may help to think about our bulk fermentation in a similar manner. Soon after the microbes start to get active (past the lag phase), the BF is complete or nearing completion. This type of thought may help some of us (me for sure) to not over ferment the BF. I have a saying, a mantra if you will, "have faith in the oven spring". "The magic happens in the oven". Now, if only I will follow my own advice :D
Once the microbes start to show signs of activity the rate of growth is exponential. The microbes are in gear and ready to take off. Most of us retard after shaping. The microbes are still active, but the cool temps do not facilitate expansion of the CO2, so we don't get to visualize the growth. When the dough heats up in the oven, the magic appears...
Of course, this is completely dependent upon a starter that is mature and highly active. This is not a starter that doubles at maturity. A minimum of tripling at maturity is probably required to consider this approach.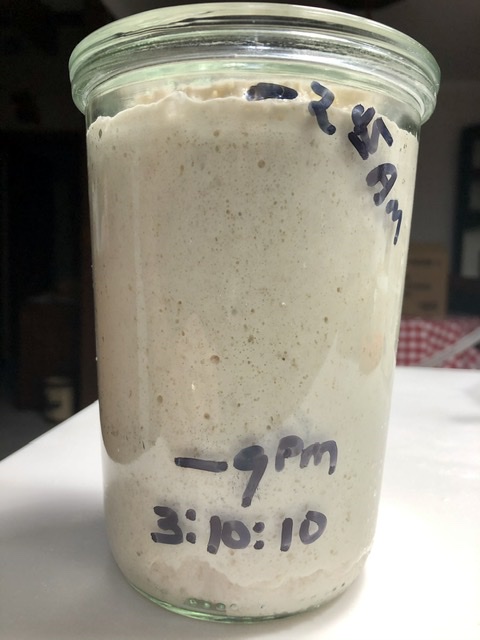 What do you think, yea or nay?
Dan