First Loaf w/Overnight Retard in the Refrigerator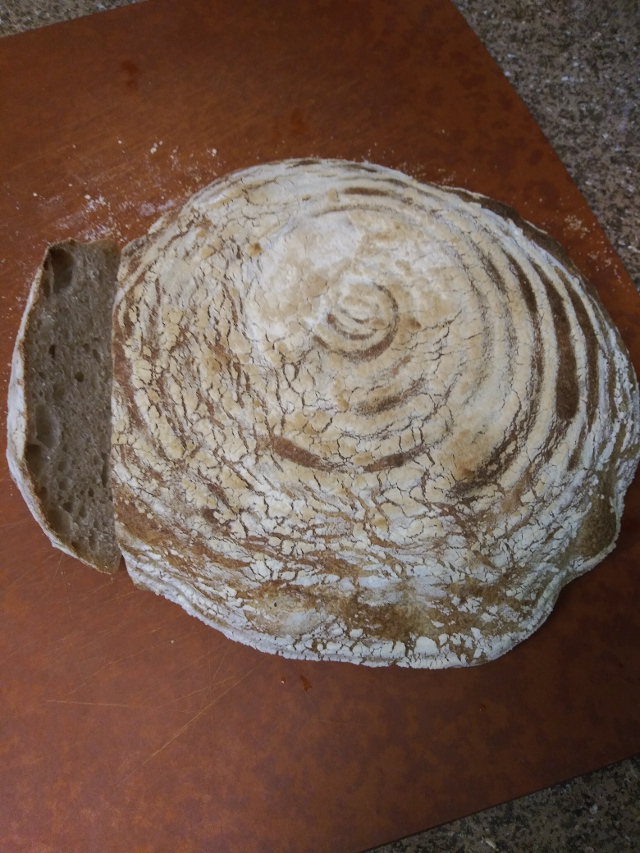 Hello All!,  this is the first loaf I've made this way and WOW.  Usually to smell the dough I've got to pretty much put my face close to the bowl but in the AM when I peeled the plastic wrap off the bowl the "sourdoughy smell" was awesome.  This is also the first time I used 25% of the flour was KA WW and the rest was KA AP.
The oven spring was a bit slower and I expected that but all in all it came out about as springy as my 100% AP loaves except with a much better flavor and smell.  The last 2 minutes in the oven were with the broiler on so I got a really toasty smell and crunch on the crust since I forgot to slash and steam!
Thank you,