Greetings From Asbury Park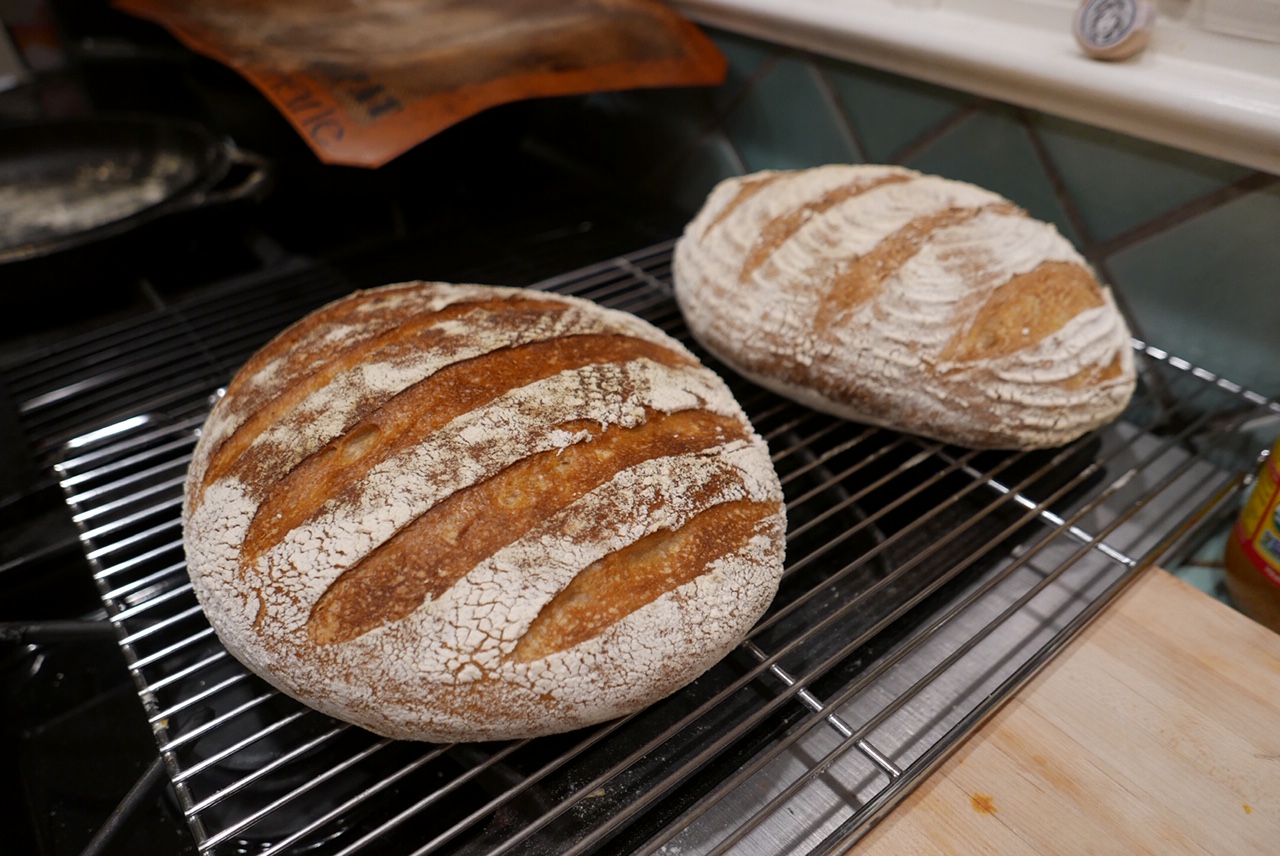 Hi, I'm Brian. I am from Asbury Park, NJ. I'm about 8 loaves in to sourdough bread making. Learning a lot.
Here's my creations from last night 600g White four, 200g White whole wheat. 320g starter, 10g sea salt, 460ml water. About 8 hours ferment. Into the oven at 450F, convection bake.
The lighter loaf was on a Silpat, added a bit of steam to the oven. Removed at around 35 minutes. The darker was in a cast iron Dutch oven. 25 minutes covered, and about 25 uncovered.
compliments/criticisms welcome.