Noobie in harsh conditions - help?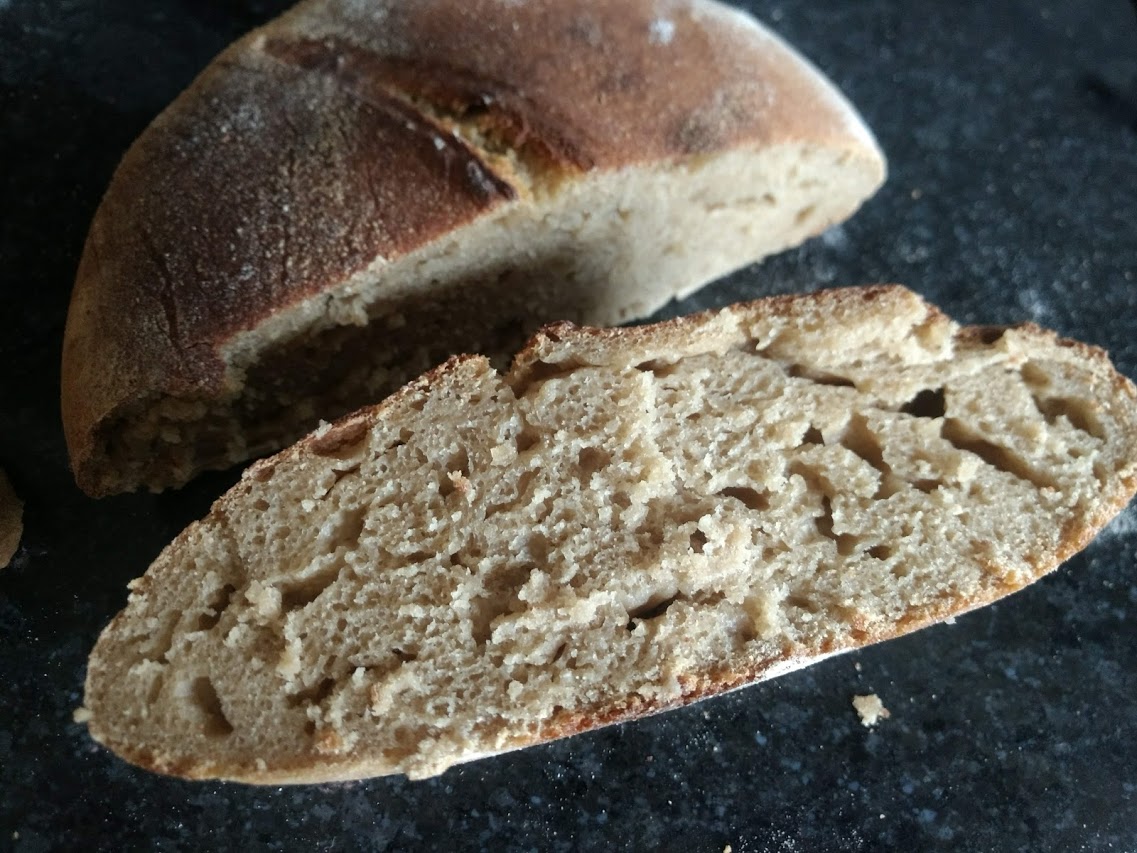 Hello everyone,
So... I am a TOTAL noob in bread baking, and to top it off, I live in India, which is really not a baker-friendly place. I only have access to chapati flour (chakki atta) which is a stone ground wheat flour, low in gluten (around 9%), AND, I have to bake in an OTG oven. But, after many years living here eating only bad sandwich bread, I thought, let's give it a try.
I made my starter last week, everything was going well, then I baked my first loaf, and... catastrophe! It's a brick :-( From all I've read, I believe I overproofed it. The dough was very sticky and loose, with tons of bubbles that were bursting everywhere, and I couldn't shape it at all, it was almost like a big lump. But, I'd love to have your professional thoughts on it though, so I can adapt for my next loaf. 
Here's the recipe I used:
425g chakki atta
50g wheat gluten
330g water
90g starter
9g fine sea salt
I used a clay pot covered with an aluminium foil. Baked at 230C (450F) 30 min covered, then 30 min uncovered.
Thanks!!