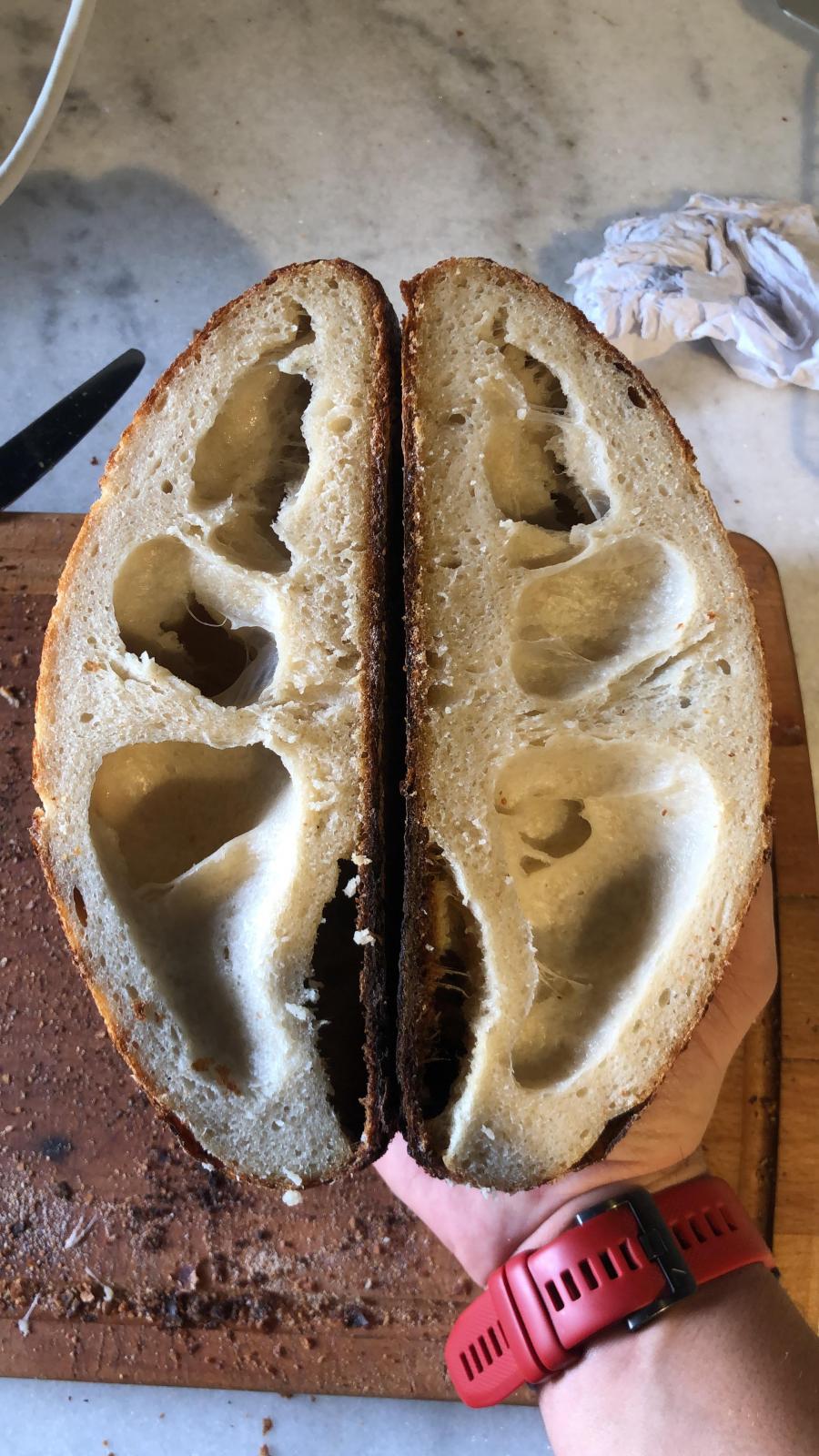 Hello!
Super rookie, just learning.
has anybody have this happen to them? I am new to baking sourdough, with some big wins and some big fails (like this one)
i kneaded the dough in a mixer (dough temp went all the way up to 36C (i know, too high)
bulked it for 4 hours at 22C 
overnight retard @ 7C for 14 hour
dough felt and looked awesome until this crazy thing came out.
any tips?