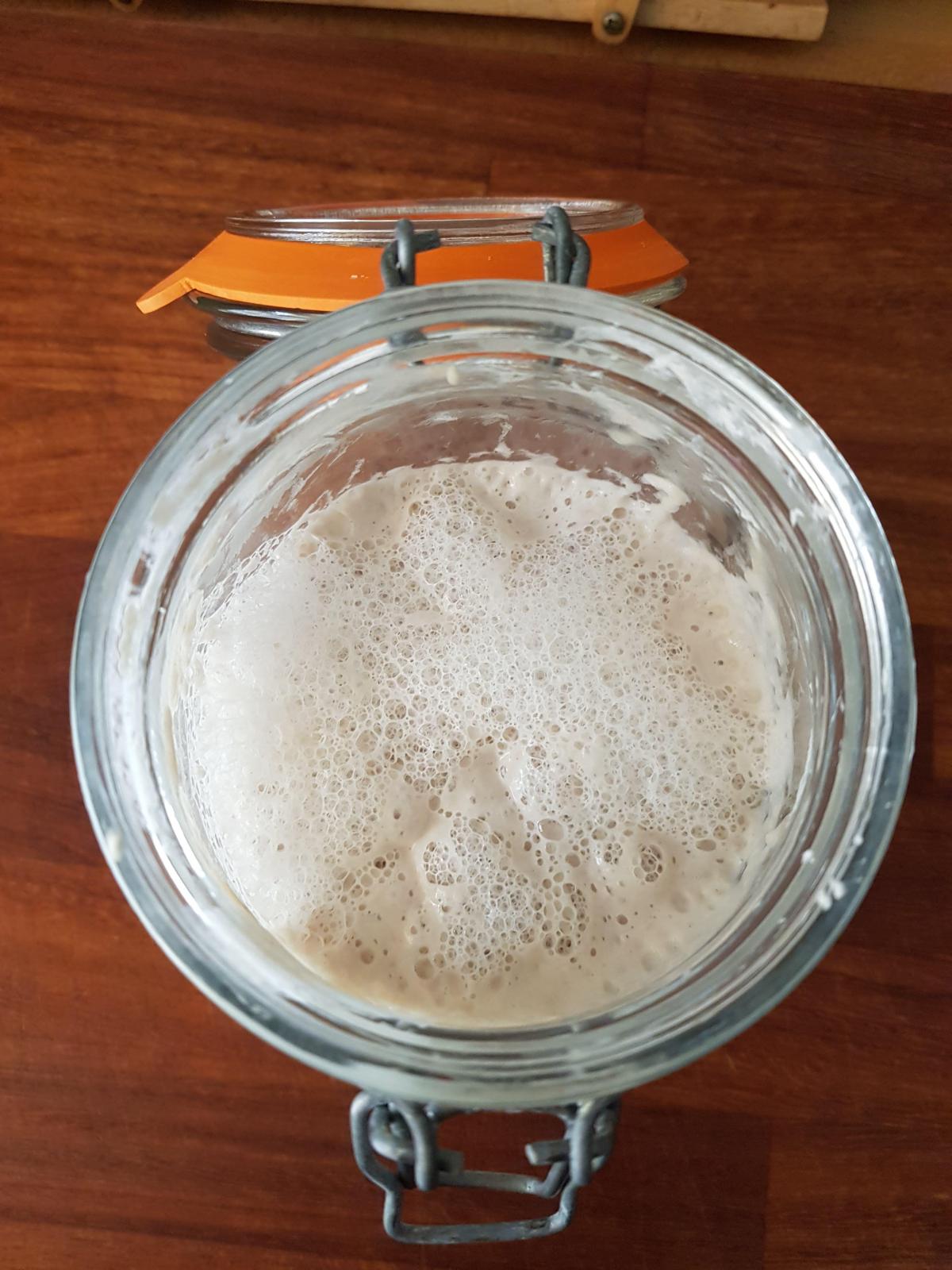 Hi Everyone,
I was looking for some advice please, I am completely new to baking and have tried to make a sourdough starter using Strong White Bread Flour 200g, warm tap water 200ml and rightly or wrongly 1 tea spoon of natural yogurt. I have fed it daily, discarding half and adding 100 g strong white bread flour and 100 ml of warm tap water for 5 days.
All seemed well for the first three days, the photo is day three, the starter was very active lots of bubbles and increased in size hugely, day 4 saw the starter develop a very strong odour not unlike vomit and the activity reduced dramatically it no longer rises and though it does have some bubbles mainly at the top they are far reduced.
Day 6 has seen the vomit like odour diminish almost entirely, there are a number of bubbles at the surface though still no rising or increase in volume.
Is the starter Bad?
Is it beyond salvaging?
Do I need to start again?
Should I avoid including the teaspoon yogurt on day 1?
Any advice greatly appreciated, many thanks in advance.