My first EVER loaf of Sour Dough Bread
I just wanted to give a public shoutout to Bonni who shared some starter.
I used a basic sourdough process, adapted from countless youtube and fresh loaf articles.
Feed the 30g starter with 50g Trader Joe's AP flour and 50g Bottled water, let double in size
mix the following and allow to sit for 1 hour

75g of the above
250g TJ's AP flour
50g Bobs Dark Rye Flour
240g Water

add 8g Salt and mix well with a splash of water
4 Stretch and Folds every 20 or so minutes (i did not do well timing these)
fridge overnight
Take out of the Fridge and preshape into a small lined basket dusted with rice flour/ap flour mix
Crank the over with a lodge combo cooker to 500
once it passes the poke test, flip onto a small sheet of parchment for easy transfer and score.
Bake for 20 minutes covered

Remove from cast iron cooker and put on a cold baking sheet and lower temp to 450
Bake until its dark enough for you, temp check if desired


I notice in my oven my bottom gets very dark so putting it on a cold sheet pan allows me to get a much darker upper crust without burning the bottom
Thoughts about the bake:
I was very happy with the oven spring and crumb texture. I might spritz the loaf next time to remove the excess flour from the crust. Very good tang from the starter.
Used old and excess starter to make Scallion pancakes and  Zatar Frybread. Both came out great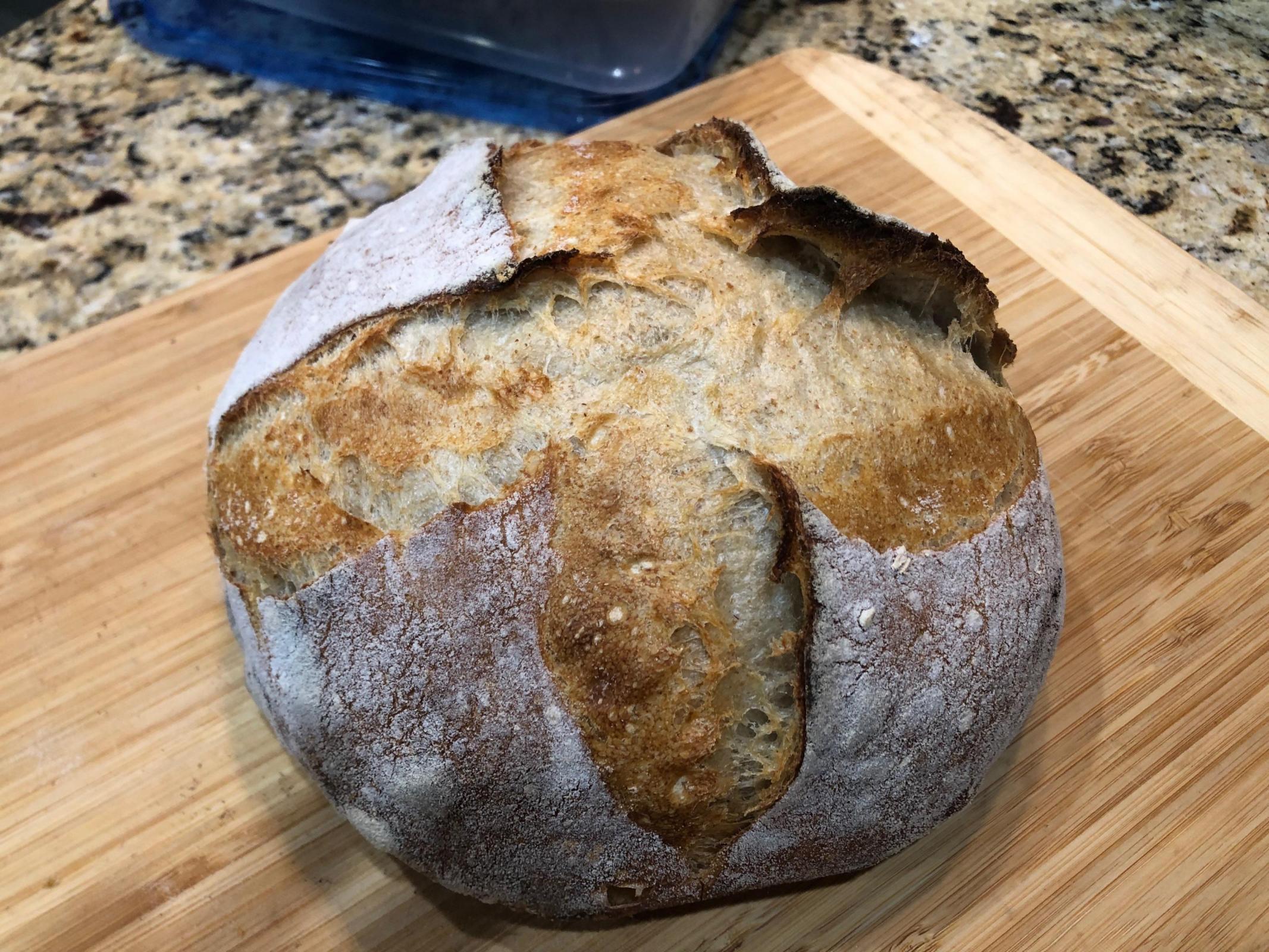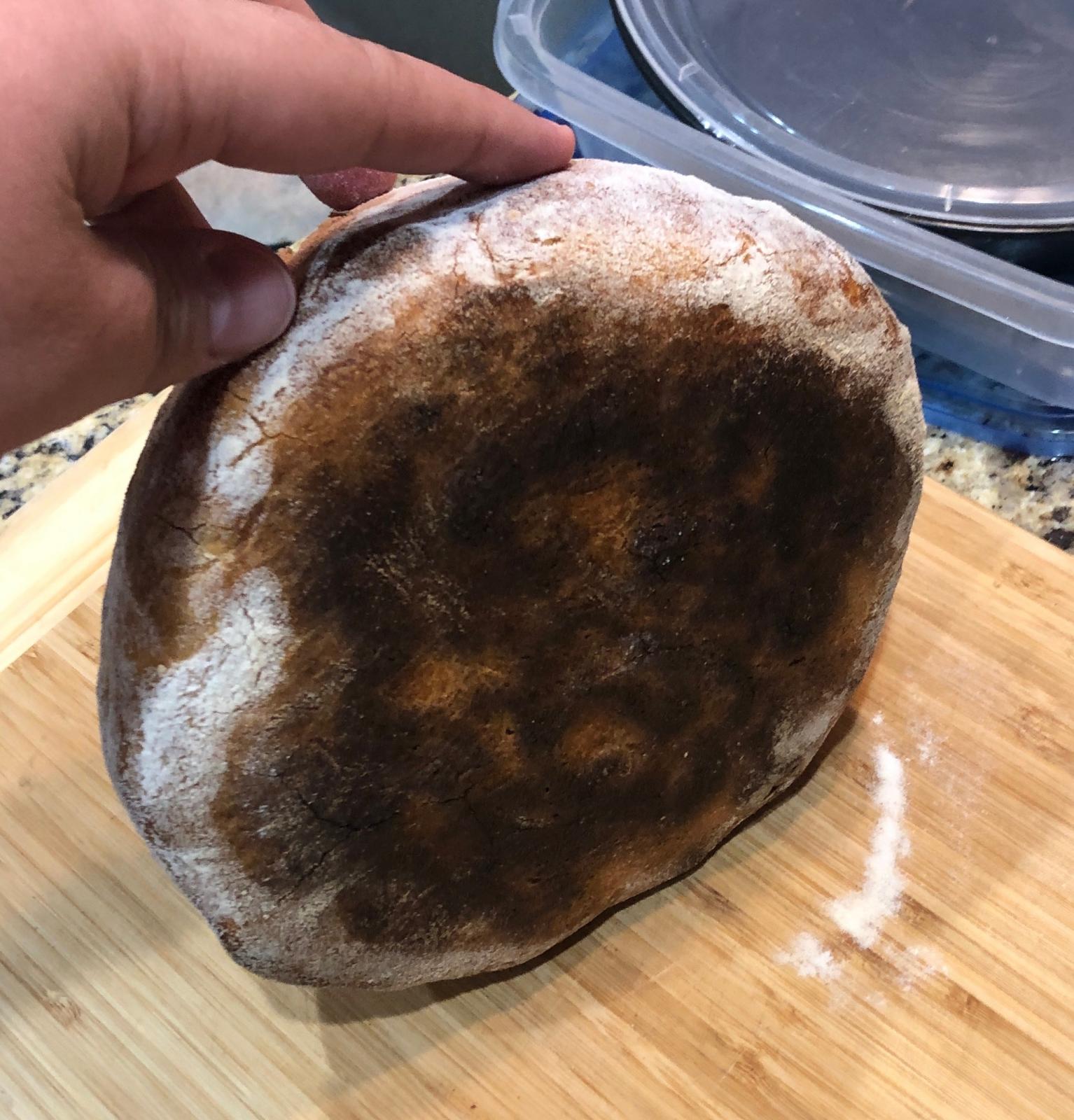 * some odd shadows on the bread here, the color appears consistent throughout the crumb in real life.