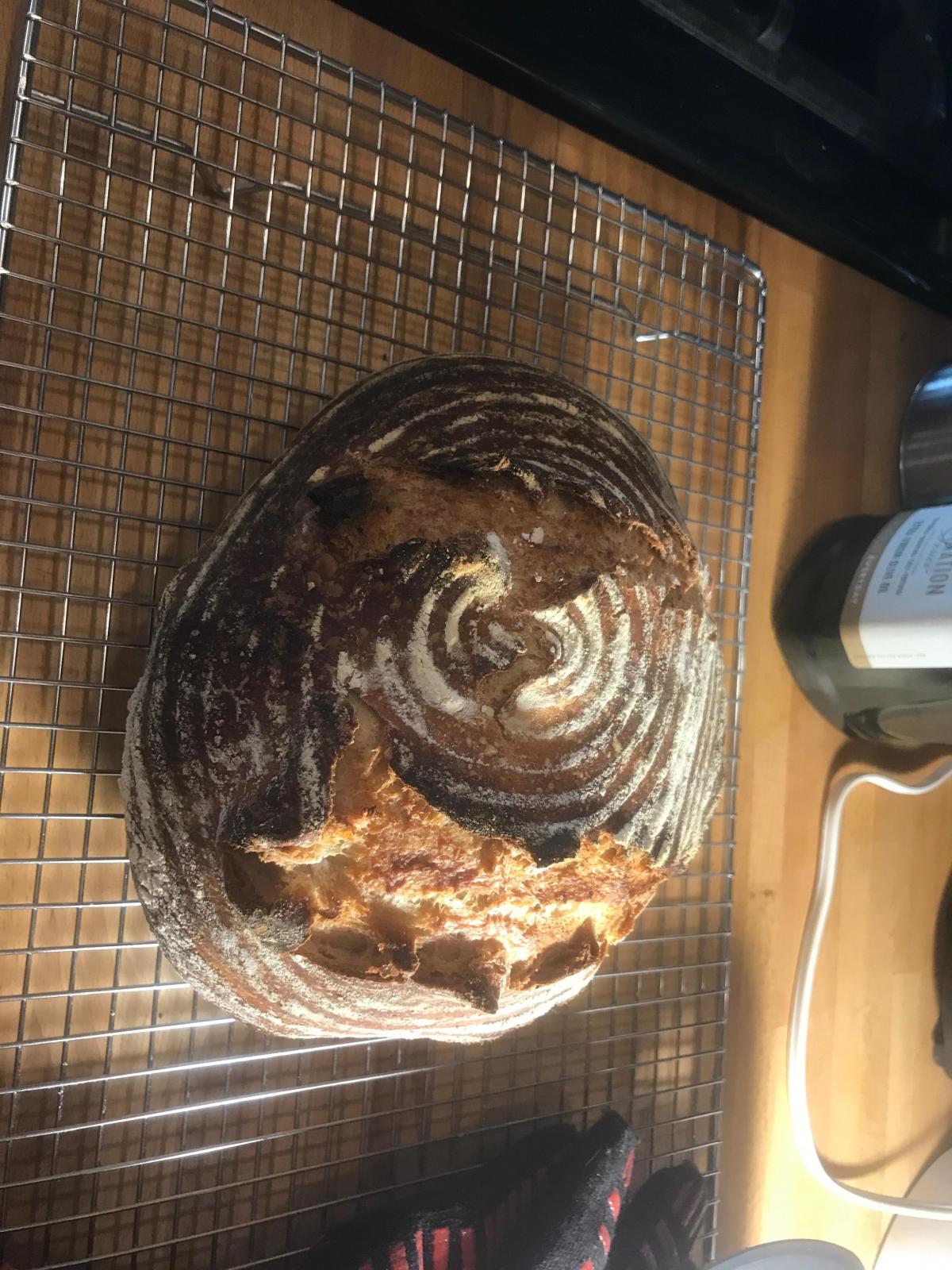 Hi, I've been baking for about 5 years now, all kinds of bread, including sourdough -- using a strain of the 1857 Oregon trail starter.  I've developed a recipe I like a lot, that includes rye, whole wheat, and high gluten flour, as well as bread flour.  
I have two questions:
First: for my round sourdough loaves, I use a floured banneton with no liner (the liner seemed to stick to everything, was not good).  I'm baking in a very old, heavy cast iron dutch oven -- cover on at 475F for 20mins, cover off at 460F for 25mins.  Crumb and texture are good.  
But!!  I heat up the dutch oven in the oven, take it out blazing hot to put the dough in.  Picture me holding the banneton with oven mitts on over a red hot cast iron pan, waiting for the dough to decide to plop out.  I have zero control -- it  sometimes even comes out clinging to the interior side of the dutch oven, which makes me want to kill, having prepared the dough for 48hrs.  What are better techniques for getting dough out of the banneton??  Clearly, I am missing something! 
Second: what do you recommend for slashing the top of the bread?  I can't seem to find a knife sharp enough -- I often use a box-cutter, but the blade could be longer...  Is it worth it to invest in an expensive lame?  Is there a technique I'm not aware of?  I often find myself needing to hold the dough as I slice into it, which of course leaves "rustic" finger marks...  
Thanks for any advice!!