Is this damaging my dough? Slap and fold technique...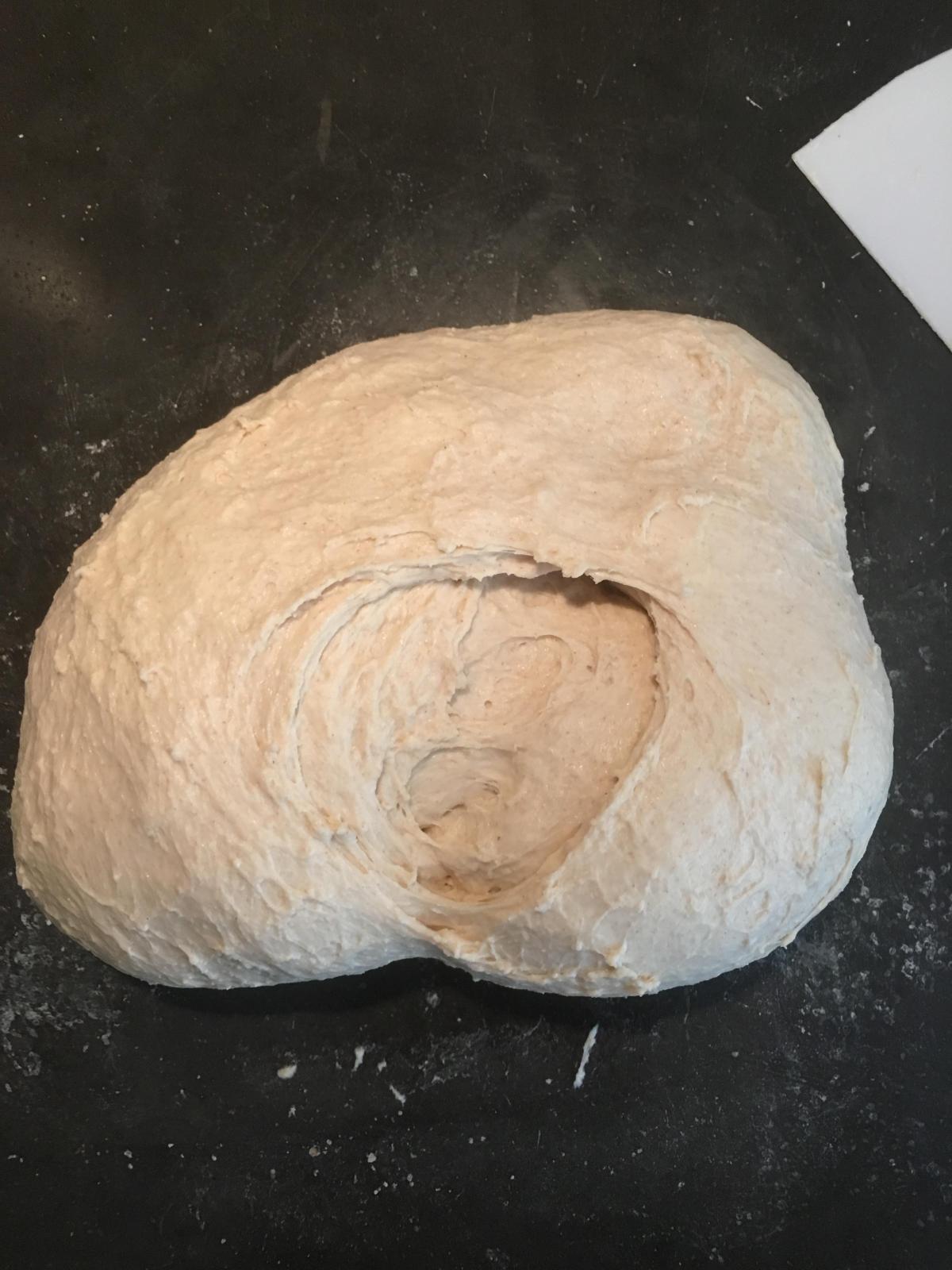 I knead my dough mostly with slap and fold. Here is a dough with 75% hidration (with sourdough starter). It's 80 white and 20% less white flour. 
I mainly slap and fold for approx. 10 minutes, with a 1-2 rests of 1 minute. I'm slap and folding pretty fast, I've been doing it for more then a year now, but I have a feeling I have a fault in my technique...
After some time I see that dough sometimes starts to break (look picture). I'm not sure what is happening. Am I too aggresive? 
Thanks for any thoughts.