Good results with this sourdough sandwich loaf
I've scaled down this recipe to fit in my tin but it is the best sourdough sandwich loaf I have made to date. I followed the instructions as written feeding my starter the night before. I don't keep to an exact hydration of starter and just go by eye. This loaf has a really nice texture and tastes really good. Thought I'd share.
 My tin is 18cm(L) x 11.5cm (W) x 8.5cm (H) which is slightly smaller than a 2lb loaf tin.  I did:
 300g flour
100g water - I think I used about 85g for a wet dough - see recipe.
8g salt
32g butter
15g honey
55g milk
200g ripe starter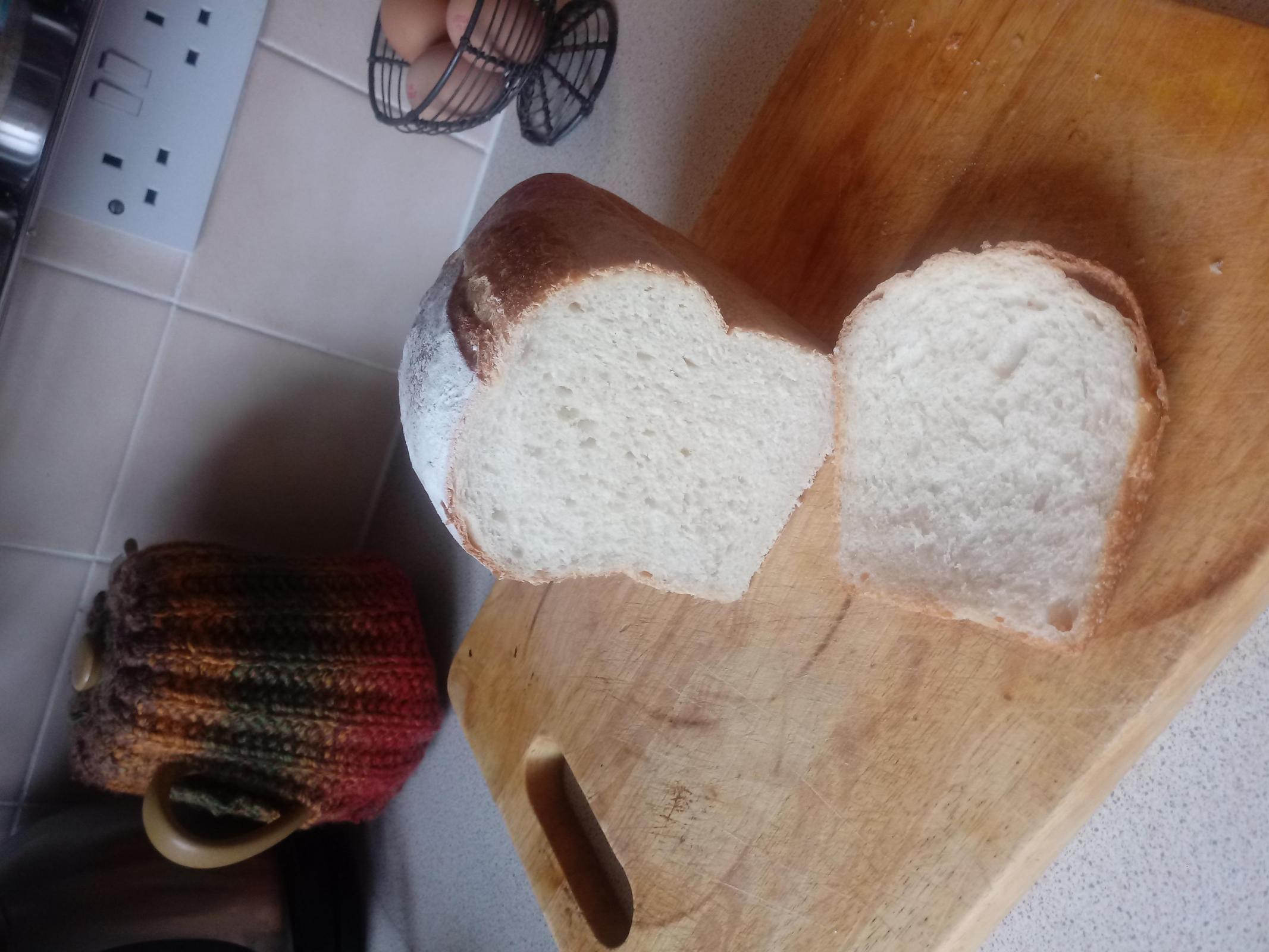 I'm not sure why this pic is on it's side.  I can't figure out how to change it.