Bread did not rise at all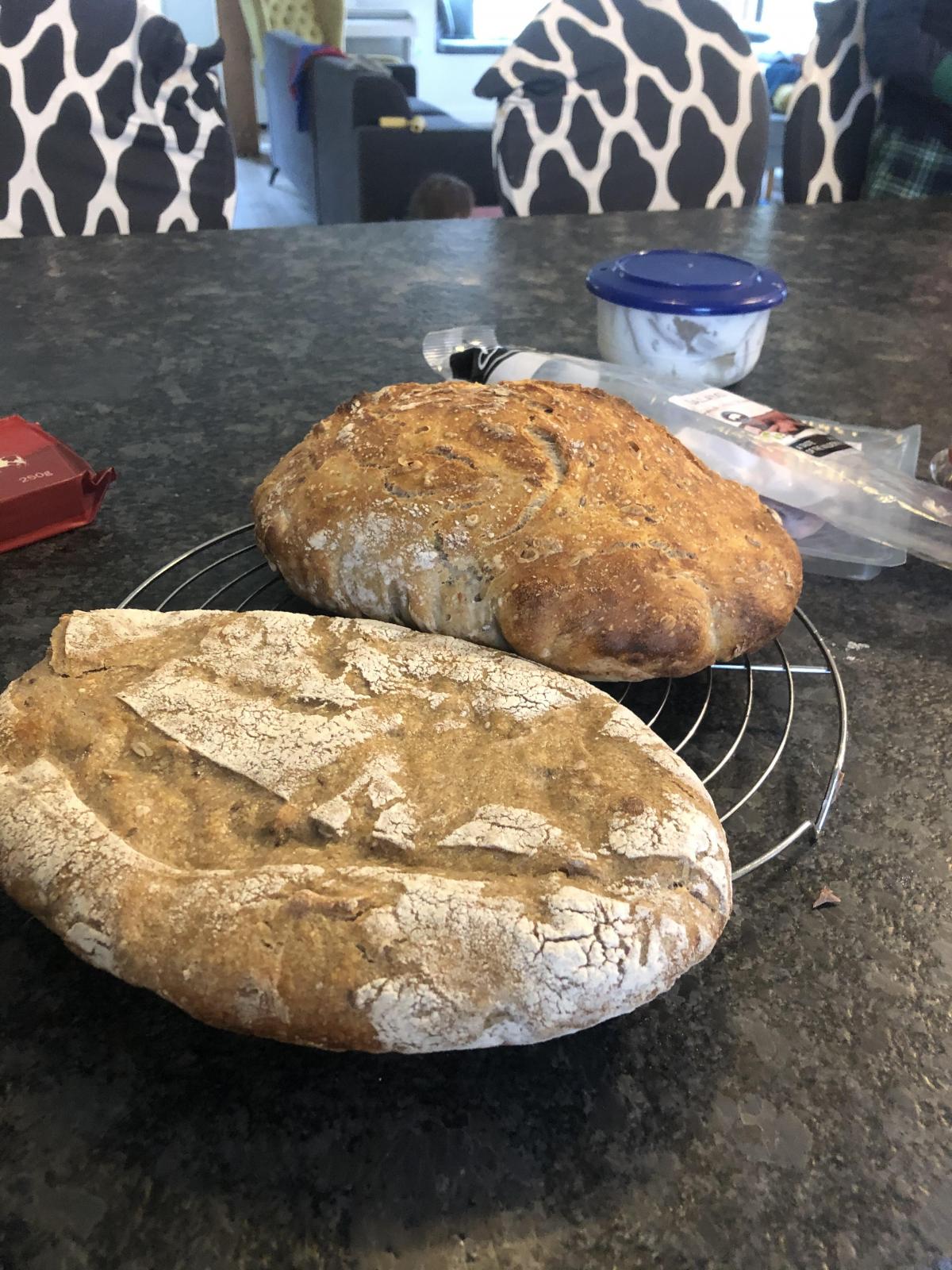 Hello,
yesterday I have made two breads, one was (spelt)einkorn and whole wheat flour, and the other one was bread flour and whole wheat flour. The one with the bread flour did not rise at all.
I mixed the preferment for both of them and split it up when it was active and ready to be added to the dough. I used the same technique for both. The hydration for the einkorn bread was to high so the final bread didn't keep its shape and was a bit humid but we could eat it. But the other one didn't rise at all, like there was no fermentation. 


I was wondering if someone knows why this happened.
thank you.