Question about irregular crumb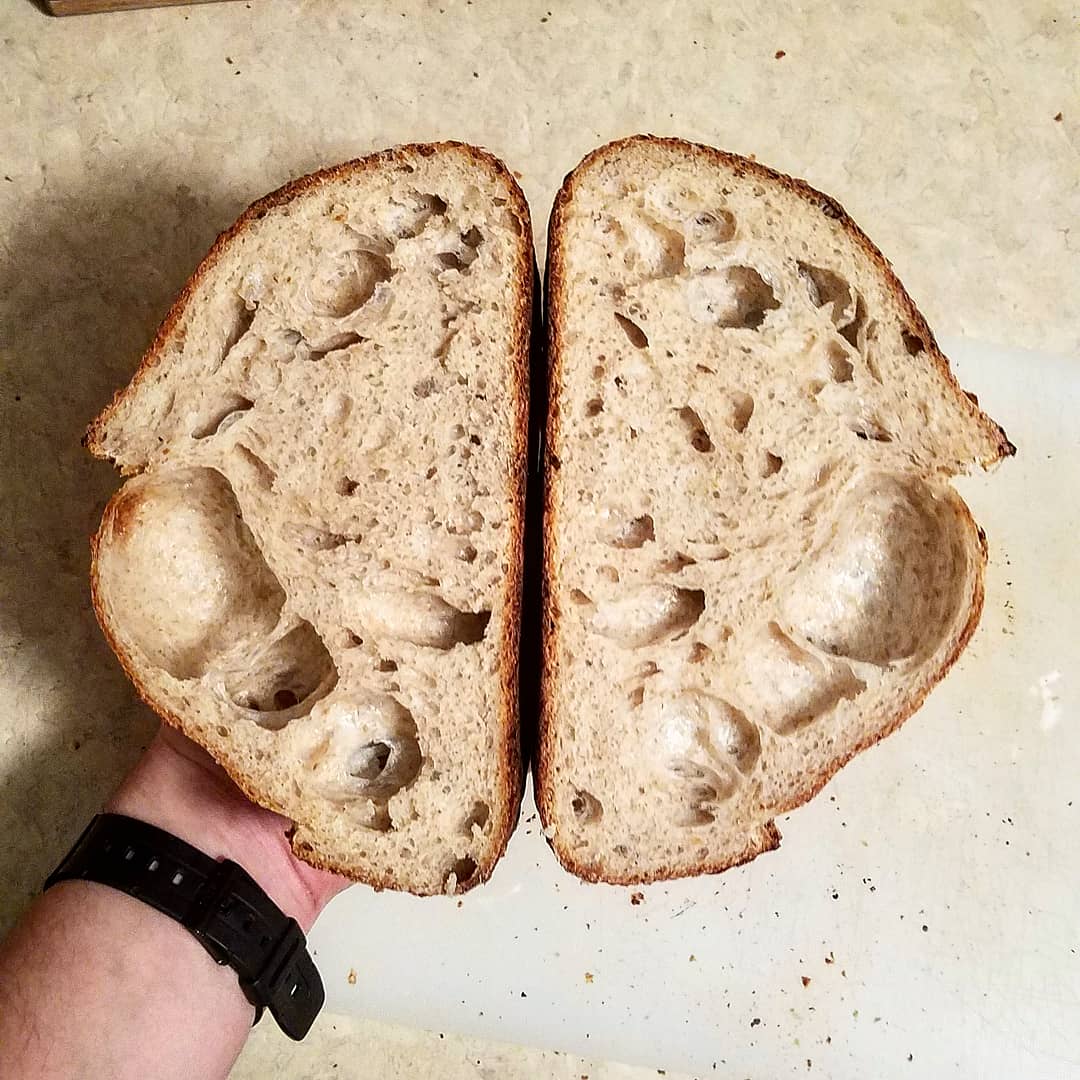 Hi all! I've been baking bread for around 2 months now, and due to self-isolation and lockdown, I've had enough time recently to give sourdough a shot. I'm using the Beginner's Sourdough recipe from The Perfect Loaf website (https://www.theperfectloaf.com/beginners-sourdough-bread/), and so far I've baked it twice. Overall, I'm extremely happy with the bake - great taste, crunchy crust, etc. However, as you can see in the picture, the crumb is pretty irregular, and has some rather large air holes in it, especially near where I scored. Any reasons for why this happened? And how could I try to fix it?
I'm new to sourdough so I'm still figuring out the whole process and fancy terminology, but here's some of the technical info:
- My starter is fed at a 1:2:2 ratio
- Autolyse is 1 hour
- Bulk fermentation is 4 hours, with 3 sets of folds
- Preshape into round, then shape into batard, then cold proof in fridge for 16 hours
- Preheat oven at 500 degrees with stone bread cloche inside, score loaf, bake for 20 min covered then 20 minutes uncovered.
Any advice is greatly appreciated!!