Hi all, I have not been posting for a while..as a bit busy on a total new adventure and some may remember when I started baking here and baked the Champlain loaf with Dan on a community bake again and again....
I have now a little bake room at our house No. 44 and just started baking for a market as well as smaller subscriptions as I handmix only...
Just wanted to share a few random photos and I bake mainly with a new 'second hand' B40 Rofco but also still have my smaller B20 Rofco. No mixer but  a commercial fridge to finally not overproof in fridge anymore!!! Hah!  I made some shaping tables using Ikea trestles and wooden work tops.. everything is on wheels thanks to my husband making me trolleys which helps a lot...
Very early days and learning lots....biggest batch was 30 loaves for one market and happy with that...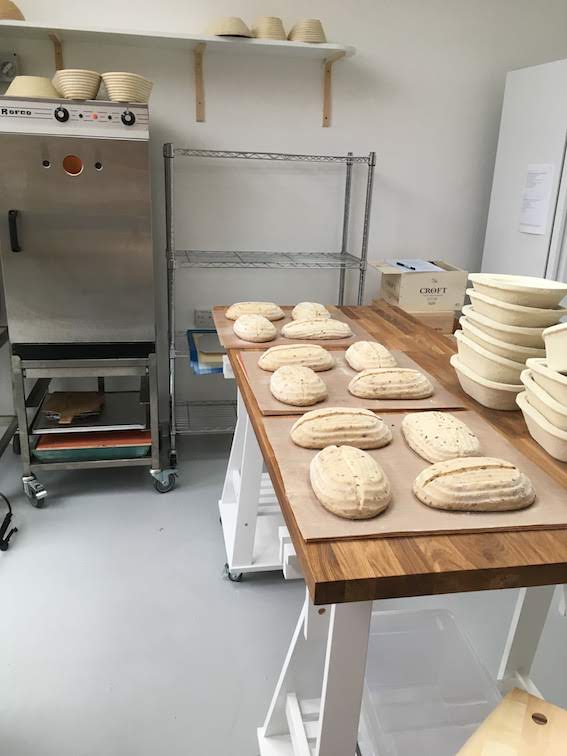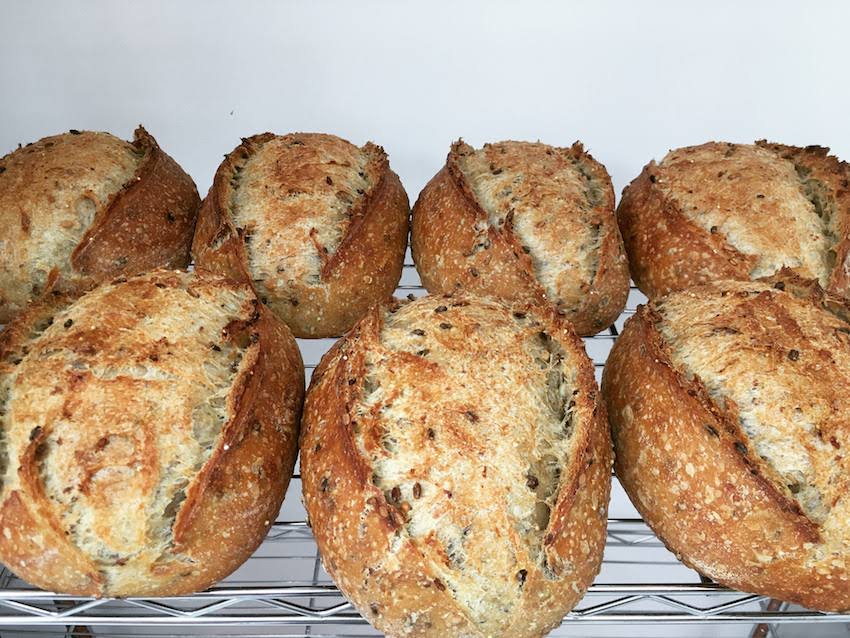 This post is really a big thank you to the many of you here who have helped me to learn and it never stops...
Stay safe all of you...Kat