Real Sourdough Not Poilâne style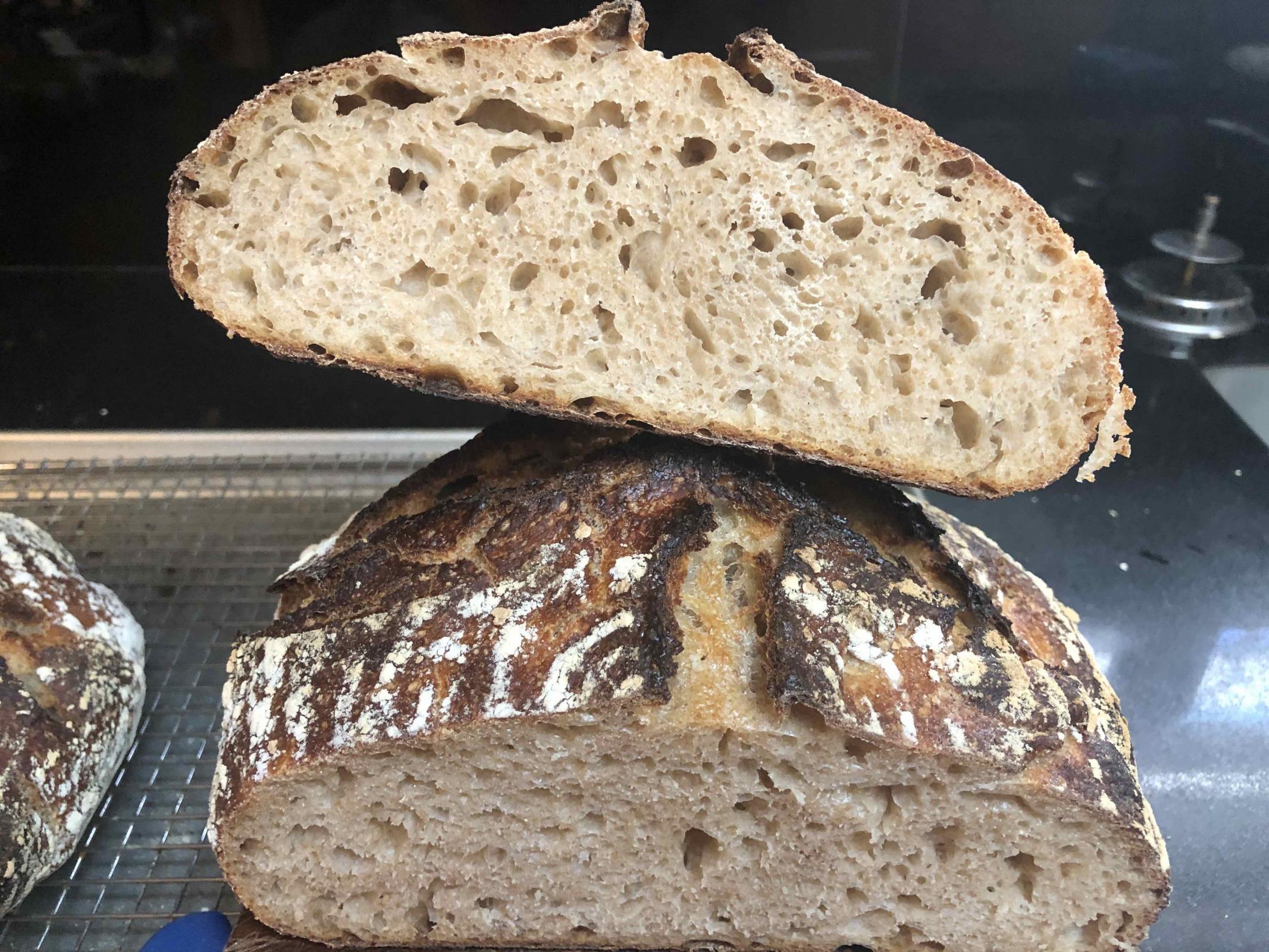 I reactivated some starter that had been in the refrigerator since July 2019. 
I'm pleased with the results. FWSY Overnight Country Brown. I used commercial WW flour, rather than the home-milled wheat berries. Next batch I'll use home-milled WW.
Much better crust and crumb than the 'pseudo' sourdough starter from the Poilâne book.