Parbaking for covid-free bread for neighbors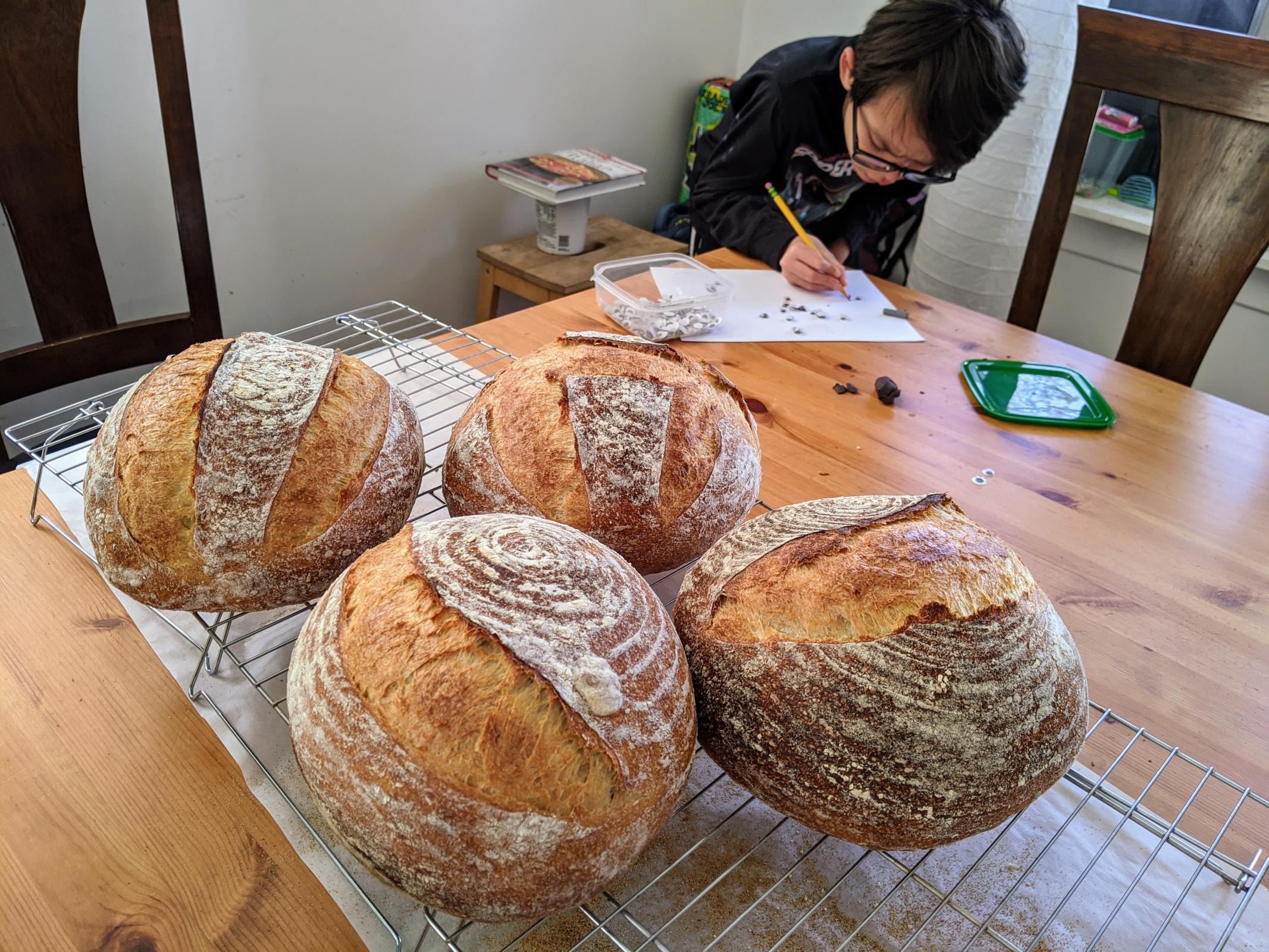 Hi all,
I like to make four loaves of my pain de campagne and share with neighbors, but people are feeling a bit paranoid these days, especially here in Seattle.
I was thinking that people might like it if they could finish the bake in their own oven to ensure that the bread was covid-free.

I bake in dutch ovens at 450 for 30 minutes, then take the lids off and give it another 10-15 until the color is what I'm looking for.

Does anybody have experience stopping the bake 5, 10, or 15 minutes early and then finishing the bake within the next 24 hours?

Any advice would be appreciated!