February 21, 2020 - 6:17pm
Community Bake - Whole Wheat Bread for the Multitudes - Starts Next Week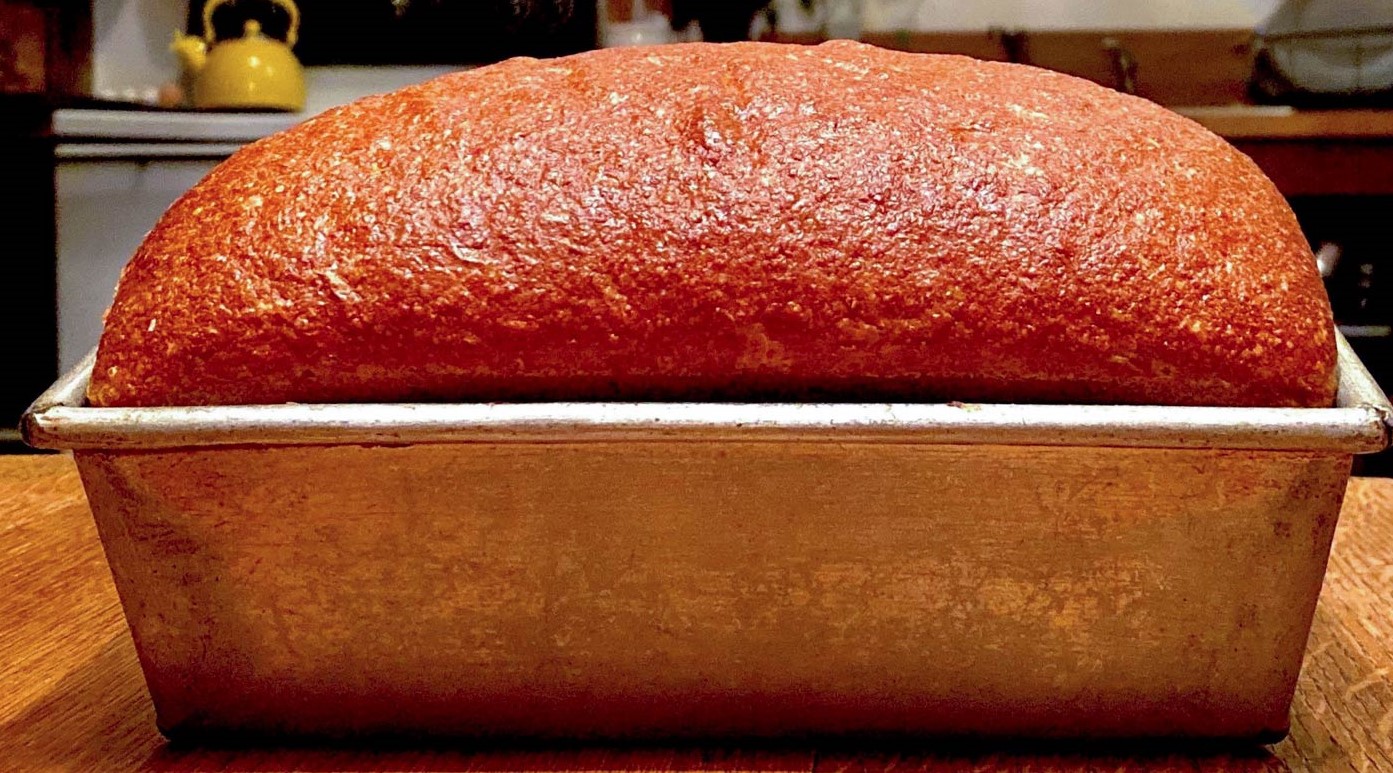 Photo above courtesy of The Bread Lab.
As of late there has been interest on the forum about an organization called, "The Bread Lab". It is an extension of Washington State University with a laser focus on wheat, people who process the wheat, bakers that work with the wheat, and consumers that eat the wheat. 
The Bread Lab has instituted a program to encourage commercial bakers to offer a basic whole wheat sourdough bread that is targeted for the average consumer. They named the bread, "Approachable Loaf". A simple name for a basic loaf of natural and nutritious goodness. A completely successful loaf would be one that children would choose to eat.
A quite a few bakeries have joined to participate in the vision.
Here are a couple of formulas that are being baked in a commercial setting.
http://thebreadlab.wsu.edu/the-approachable-loaf/
https://www.kingarthurflour.com/recipes/just-bread-recipe
Here is a brief write up detailing a common recipe for the Approachable Loaf. NOTE - the formula and method is not meant to be an absolute. Bakers are free and welcomed to develop formulas and methods that meet the minimal criteria.
Basic Criteria -
is baked in a tin and sliced.
contains no more than seven ingredients.
contains no non-food.
is at least 60% whole wheat—preferably 100%.
is priced under $6/loaf. (Bakeries)
10¢ of every loaf sold returns to The Bread Lab to support further research of other whole grain products. (Bakeries)

Great News for bakers that don't use sourdough. An Affordable Loaf can be baked using commercial yeast. The main goal is to promote whole grain breads. If you lan to bake using commercial yeast only, a poolish (preferment) would be a great idea. If you would like a recipe/formula, let us know and we'll provide one. Although you are free to choose your own formula if you wish.
A large number of our bakers don't use commercial yeast. When the actual Community Bake is published next week, there will be a formula provided for the Approachable Loaf that will not use CY.
Everyone is welcome and encouraged to join in and participate in the event. For those that are new to Community Bakes, it is a great opportunity to share and learn with and from others.
The Community Bake (CB) has been posted.
http://www.thefreshloaf.com/node/62486/community-bake-approachable-loaf-bread-lab

Danny