January 23, 2020 - 12:21pm
FCI Liquid Levain Mini-Baguette (First Attempt)
I decided to try something new today and learn how to roll a baguette. I've been nervous about these because I don't have a couche, and because I've had nightmare experiences with moist doughs sticking to my peel as I try to load them into the oven.
This is the French Culinary Institute's liquid levain baguette recipe from Fundamental Techniques of Classic Bread Baking. I ran into a couple problems along the way: after final shaping and proofing, I noticed the baguettes were stuck to my work surface. Two I could save, two I had to reshape entirely because they were badly torn. Also had some trouble loading them into my smaller oven - one of the loaves bent a bit as I was shoving them off the peel. Also wish some of my scores had bloomed more.
It smells good, though!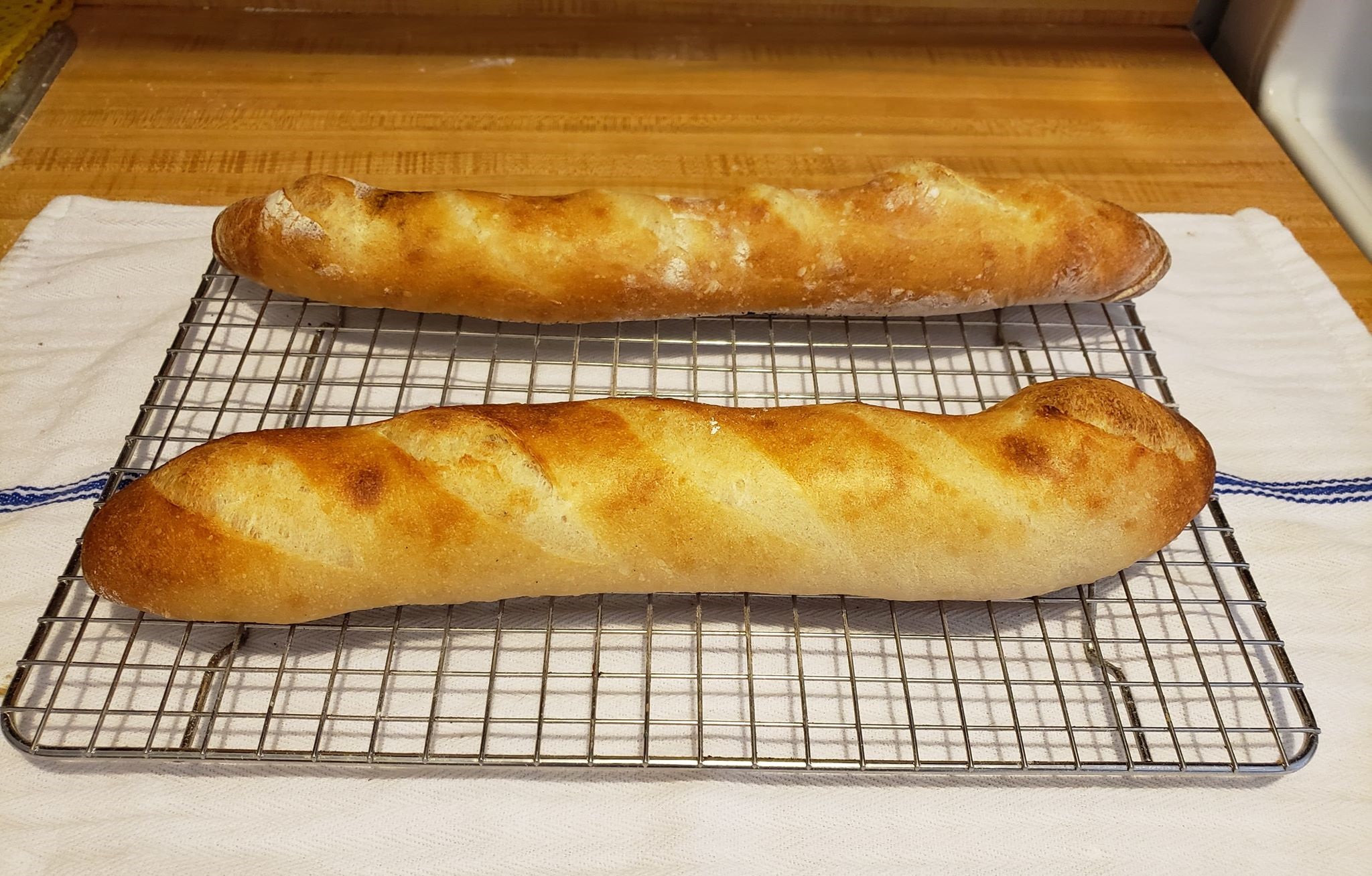 EDIT: Second batch looks much closer to what I expected!