December 10, 2019 - 7:34am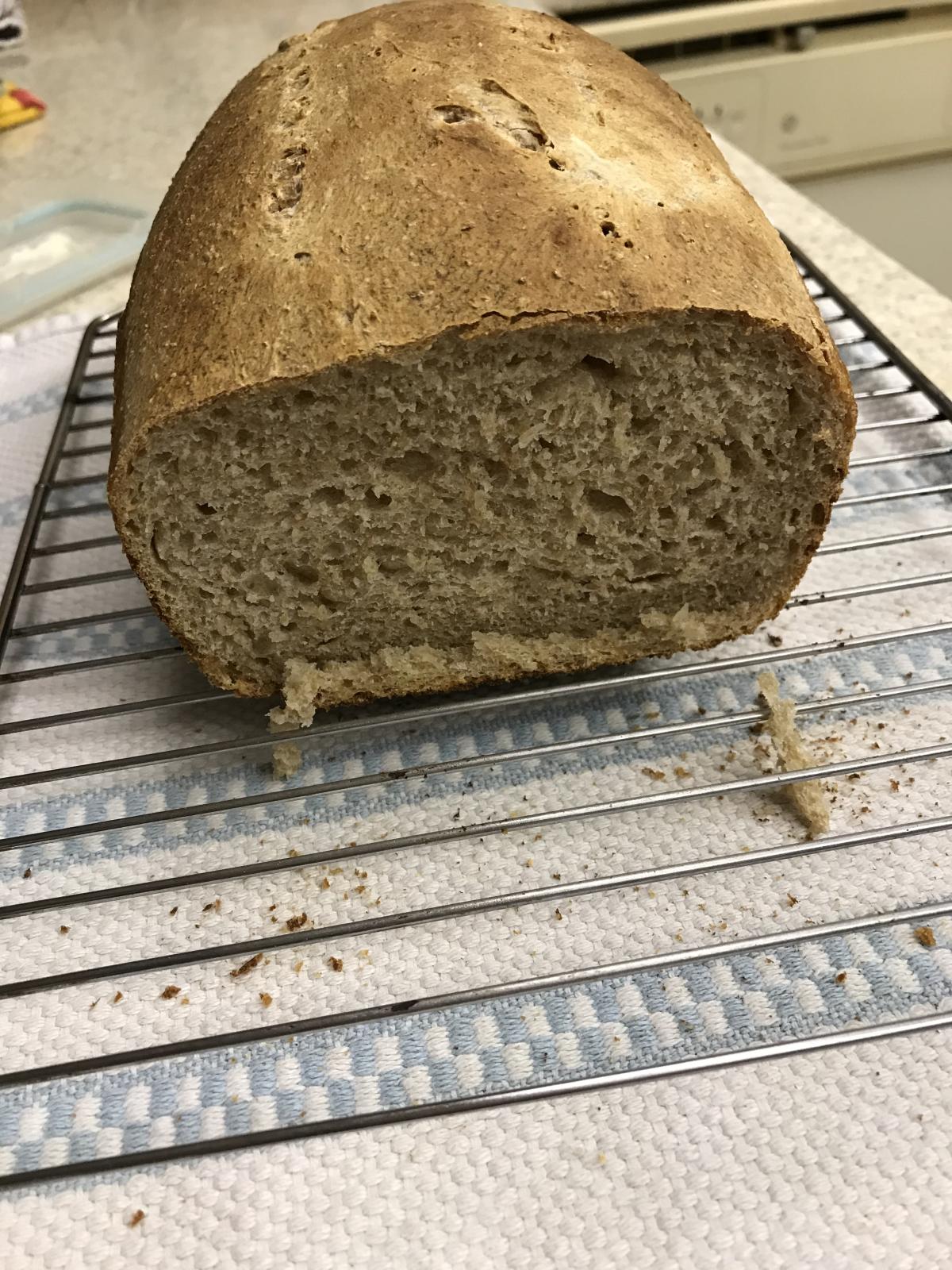 Hello - new member here. Retired old-timer, active RVer and BBQ enthusiast who has always loved sourdough bread. When the price of a 12 ounce loaf of sourdough bread increased to $3.99, I decided it was time to either quit bread or make my own. 
Successfully created the sourdough starter, and used the following recipe found on the Internet:
275g warm water
500g starter
400g bread flour
100g whole wheat flour
20g salt
Accomplished the described mixing, stretch and fold, tension pulls, proofing, though I didn't really know what it was all about! The result was a sour, heavy loaf that looked (and felt) like it could be used to build a house!
So, I'm devouring all of the comments posted here to hopefully learn to make "eatable" bread. I've already found and understand "The Baker's Formula" so this should help.