December 9, 2019 - 1:39pm
Large, shiney holes in first sourdough
This is my first time baking sour dough, but I have been making no knead dough in a dutch oven for a few months now without any problems.
Overall the bread looks pretty good and tastes great but it has large, shiney holes that seem to have a slightly more moist texture than the rest of the bread.
What could cause the funky large holes?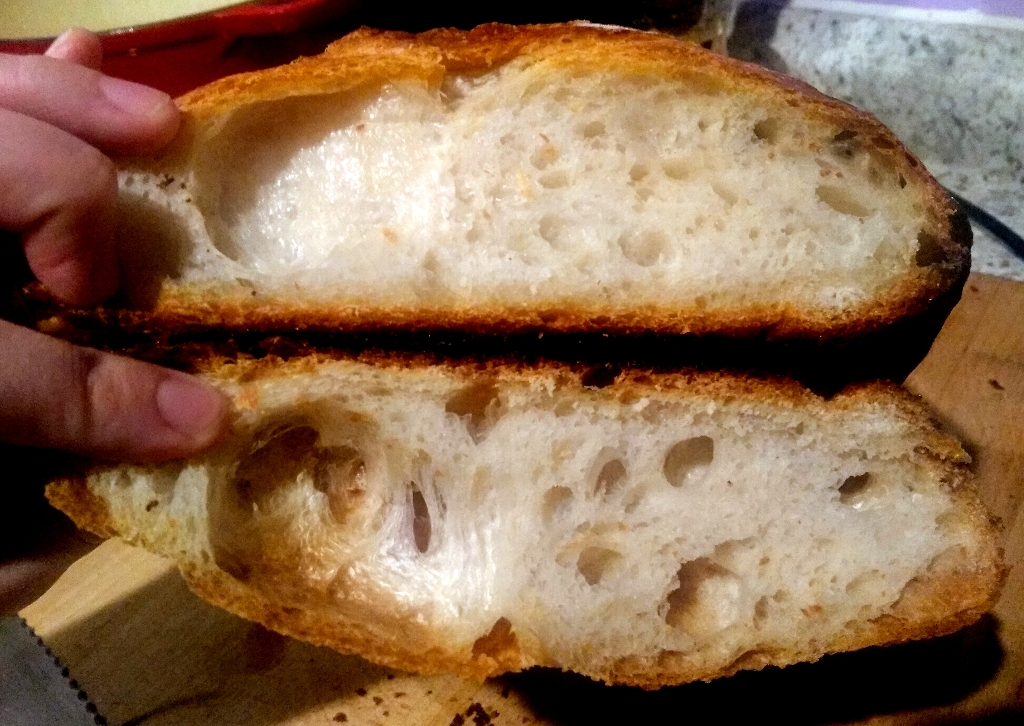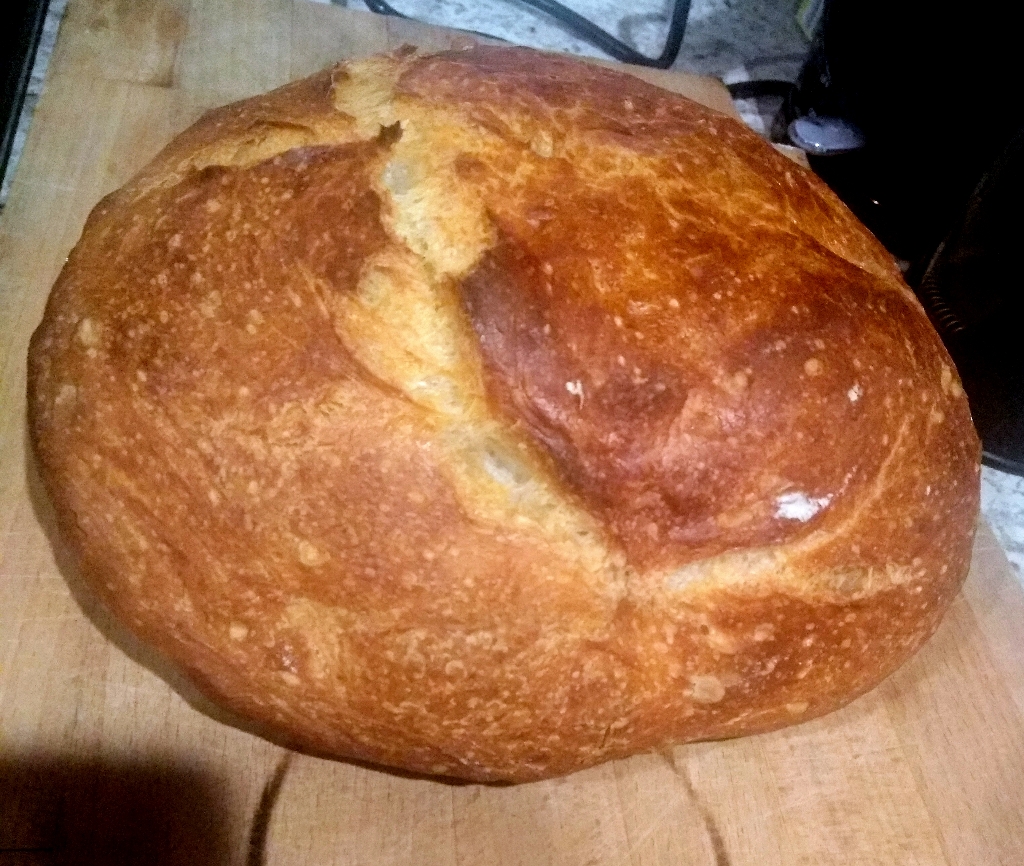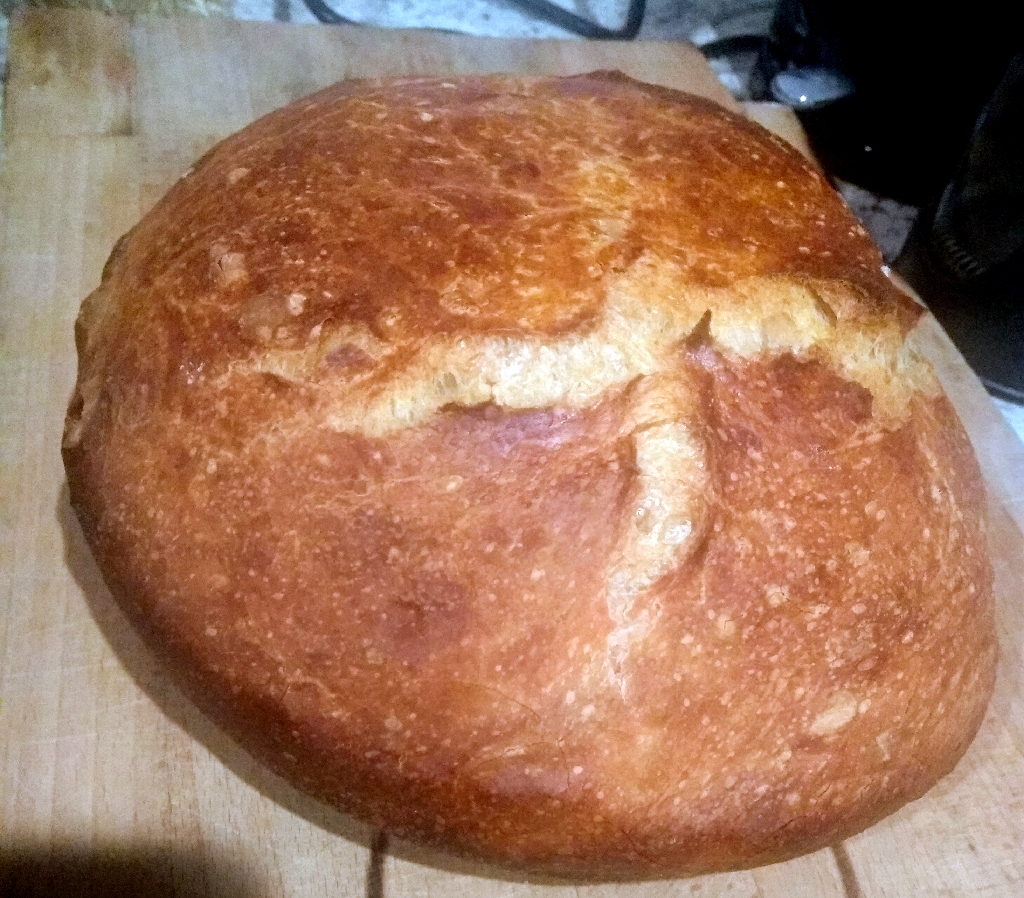 I used 100g starter, 375g water, 500g bread flour and 5g salt.  Fermented overnight for about 12 hours.  The kitchen was 72 when I started but had cooled to 68 by morning (wood heat).  Shaped and left to proof for 2 more hours, then used the fingerprint test.
Placed in an unheated dutch oven in a cold oven.  Heated to 450. After temperature was reached baked for 40 mins with lid on and 20 mins without lid.  IntetnaI temperature reached 209.