November 29, 2019 - 4:21am
Question on amount of starter to use in a recipe.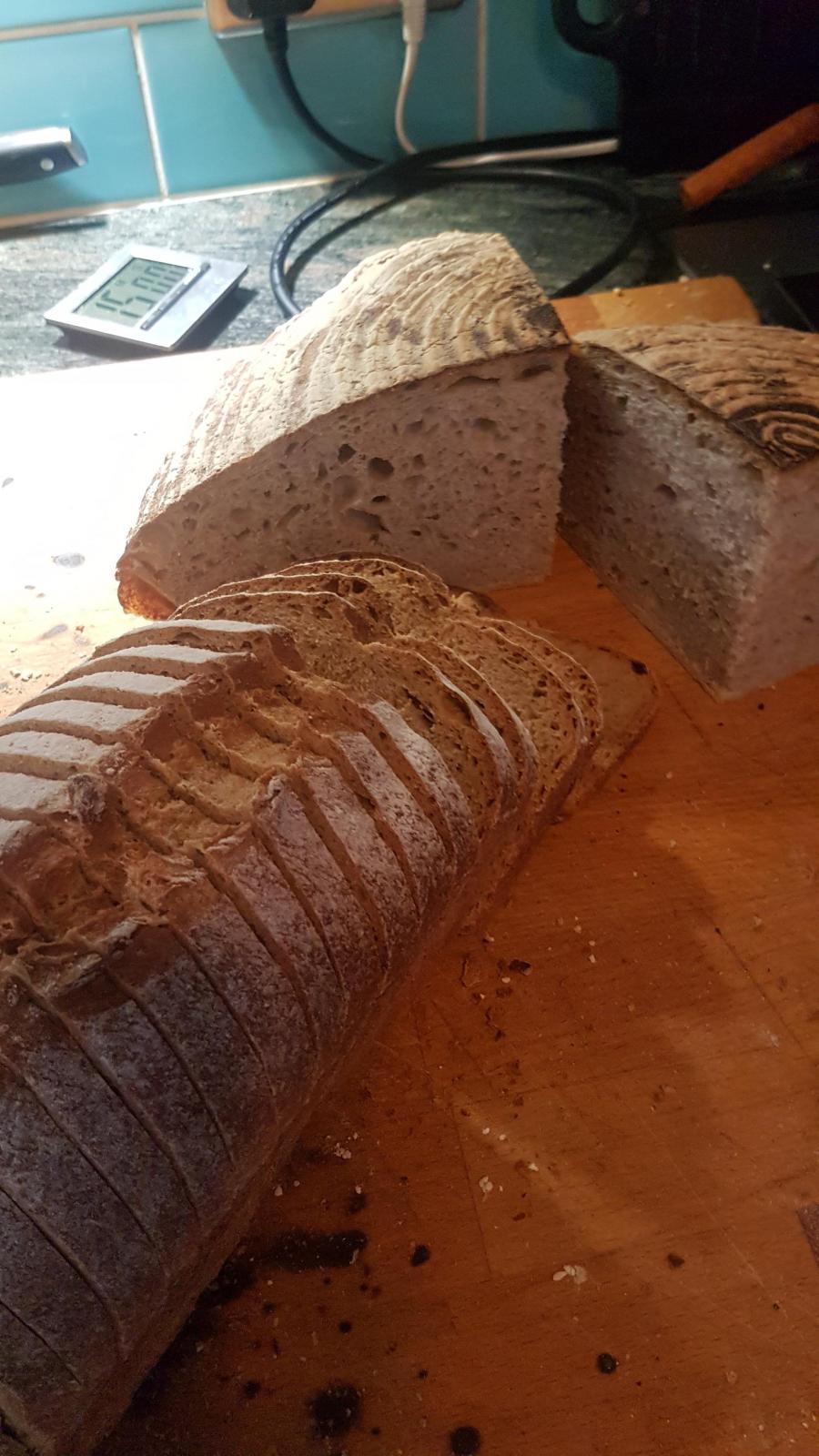 Hello,
I have been making sourdough bread for a while now and I'm mostly pleased with the results, certainly when it comes to crumb and texture.
However, my bread is never particularly sour, if at all in fact, which niggles me a bit to say the least.
I am wondering why this is and in wondering, I realise there is so much I don't know.
one big question I have is...
how much starter should I use in a recipe?
I've plumped for about 200g of 100% hydration starter, mixed with, say, 1kg strong bread flour and, say 670ml water which turns out a 70% hydration dough. (I sometimes use a bit more flour and water, sometimes a bit less. I get similar results whatever).
I'm wondering what would happen if I doubled or even tripled the amount of starter. I have no idea what that would do. Would it speed up the proving process? (at the moment I prove my bread for a good four or five hours before shaping into loaves and then proving for a further couple of hours).
More importantly for me, would it alter the taste in any way and make my bread sour?
Or is it just something to do with my starter in general? I have been using the same 100% starter for a good three years now. I store it in the fridge, feed it once a week and activate a portion of it the night before baking by taking half a cup of cold starter and mixing with a cup of flour and the same amount of water. I leave that overnight then add another cup of flour and same amount of water and leave for another four hours and use that as my active starter, taking 200g of it to make my loaf. The rest I add back to my cold starter and put back in the fridge.
As I said I'm not unhappy with the bread in general, it looks good, toasts well, has good texture and crumb, but it never ever grabs the sides of my tongue like some of the best stuff I've had in a restaurant does.
Do I just need to start again with a new starter and hope for the best? Or am I doing something wrong in the process?
Just to add, I have tried proving my loaves then putting them in the fridge for 12 hours to develop sourness. Same results. A nice loaf but no sourness.
Any help most gratefully received and thanks for ploughing through this!